My last mountain hike this year. My Actifit Report Card: November 27 2021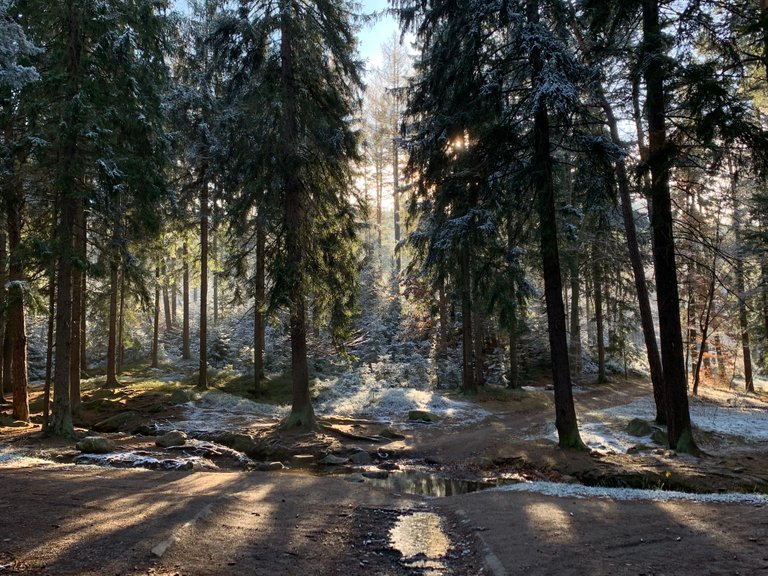 I am moving to Denmark for a month to assist to my Mom who had an accident and needs a bit of help. 1350km is a long drive, so I decided to do one last mountains hike today, sleep near the PL/DE border and drive tomorrow "only" 900km.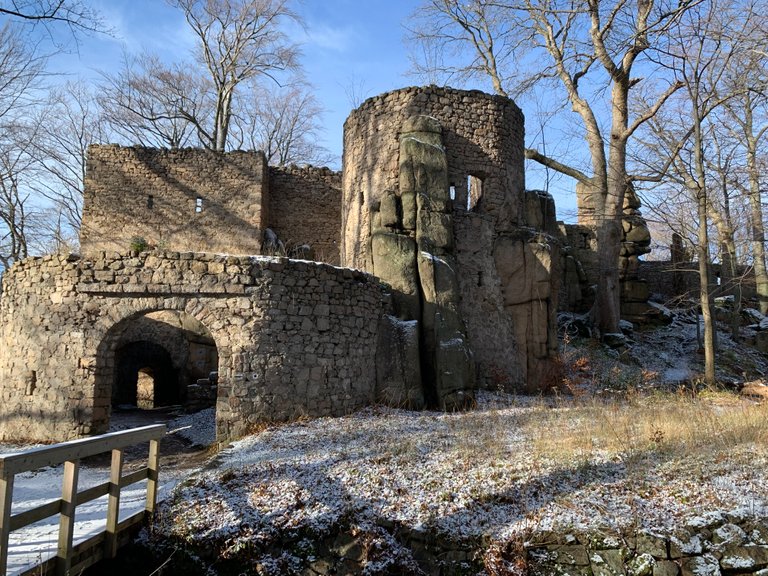 I hiked in the Rudawy Janowickie Mts (SW Poland). The peaks I did were not particularly high - some 600-700m, but very interesting indeed. My route included:
ruins of a medieval castle seated on top of rocks
rocks / boulders with fantastic shapes
a peak which can be only ascended via XIX century flight of stairs (if you don't have ropes and climbing gear)
first snow this season
last but not least - perfect weather; the whole of Poland was covered today in low clouds, with rains and snow at places. The whole country EXCEPT the area where I was!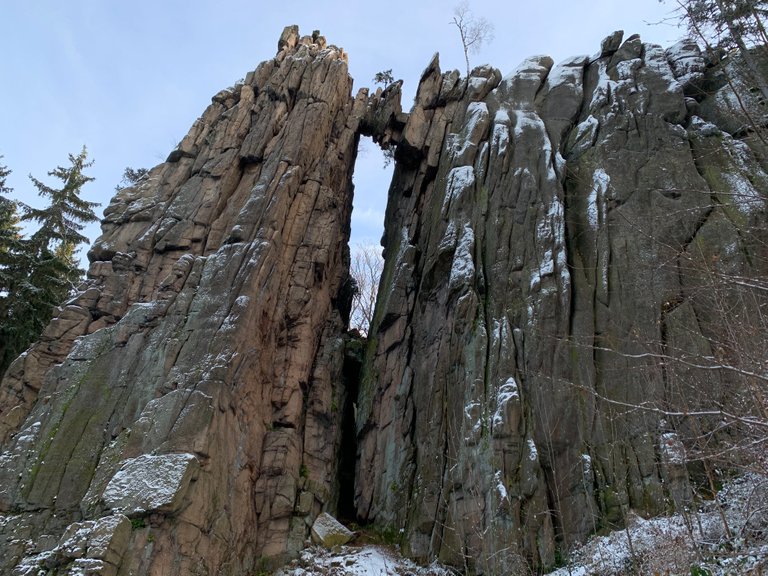 I have am filing my @actifit report early, as I need to rest before tomorrow's drive. Today is the last Match Day of #MAcFiT Champions League group phase. Sunday is the second leg of Consolation Cup round of 8. 3rd placed from CL will face the four winners of the said CC round.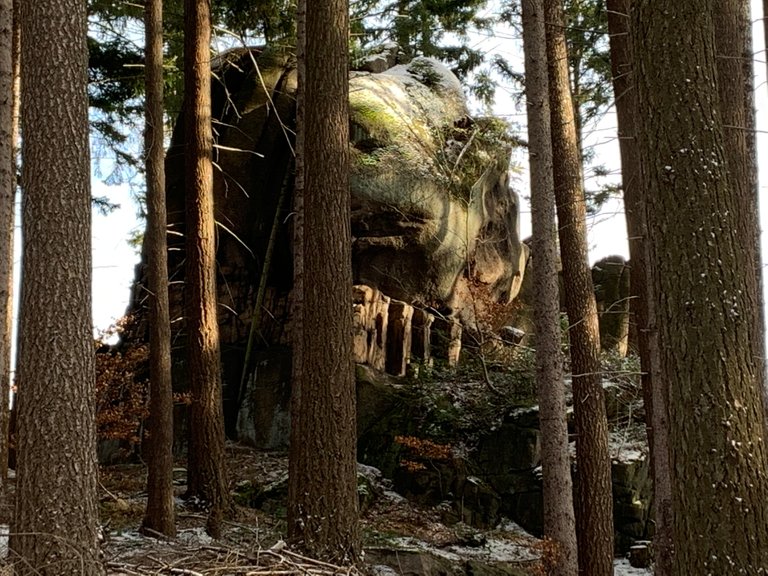 MAcFiT Champions League and Consolation Cup Update
Latest matches - Friday, Nov 26
MAcFiT Champions League Group Stage, Match Day 5
Group A
@pjansen - @manuvert 12:21 (11645-20636)
@practicaleric - @ptaku 16:22 (15786-22393)
Group B
@flaxz - @pagane 22:19 (21746-19305)
@mariya36 - @grecki-bazar-ewy 22:8 (21736-8172)
Group C
@cezary-io - @venan 30:0 (16457-???) - W/O due to no report for Nov 26
@merthin - @milabogomila 14:11 (13853-11147)
Group D
@bucipuci - @browery 46:15 (46175-14731)
***@masoom **- @sk1920 17:7 (16719-7354)
Currently playing - Saturday, Nov 27
MAcFiT Champions League Group Stage, Match Day 6
Group A
@practicaleric - @manuvert
@ptaku - @pjansen
Group B
@mariya36 - @pagane
@grecki-bazar-ewy - @flaxz
Group C
@merthin - @venan
@milabogomila - @cezary-io
Group D
@masoom - @browery
@sk1920 - @bucipuci
Next on Schedule - Sunday, Nov 28
MAcFiT Consolation Cup Round of 8, Leg 2
@zimnaherbata vs @davidesimoncini
First Leg: 6:9 (6456-8592)
@sandraa1 vs @racibo
First Leg: 27:8 (26659-7588)
@ilodz24hd vs @davidthompson57
First Leg: 16:9 (16169-8606)
@ykretz.sports vs @homesteadlt
First Leg: 8:10 (7956-9981)
Season 4 Schedule
Champions League - Group phase:
Match Day 1: Saturday, Nov 20
Match Day 2: Sunday, Nov 21
Match Day 3: Monday, Nov 22
Match Day 4: Thursday, Nov 25
Match Day 5: Friday, Nov 26
Match Day 6: Saturday, Nov 27
Consolation Cup - 2 initial rounds
Round of 16
-- Leg 1: Friday, Nov 19
-- Leg 2: Sunday, Nov 21
Round of 8
-- Leg: Wednesday, Nov 24
-- Leg: Sunday, Nov 28
Quarterfinals - Champions League
Top 2 players from each group advance to the quartefinals. The brackets are decided up front:
A1 vs D2
D1 vs A2
B1 vs C2
C1 vs B2
Match days:
Leg 1: Wednesday, Dec 1
Leg 2: Saturday, Dec 4
Quarterfinals - Consolation Cup
4 winners of Round of 8 will be seeded (in order of their points/scores in the said Round) and will be matched against 4 players who have finished Champions League group phase on 3rd places (in reverse order of their points/scores)
Match days:
Leg 1: Thursday, Dec 2
Leg 2: Sunday, Dec 5
---

This report was published via Actifit app (Android | iOS). Check out the original version here on actifit.io




27/11/2021

27530

| | | | | | |
| --- | --- | --- | --- | --- | --- |
| | | | | | |
| cm | | cm | | cm | |
---
---