THE BEAUTY OF ABANDONED PLACES: SPORTS DANCE PORTRAITS IN THE CITY / PHOTO SESSION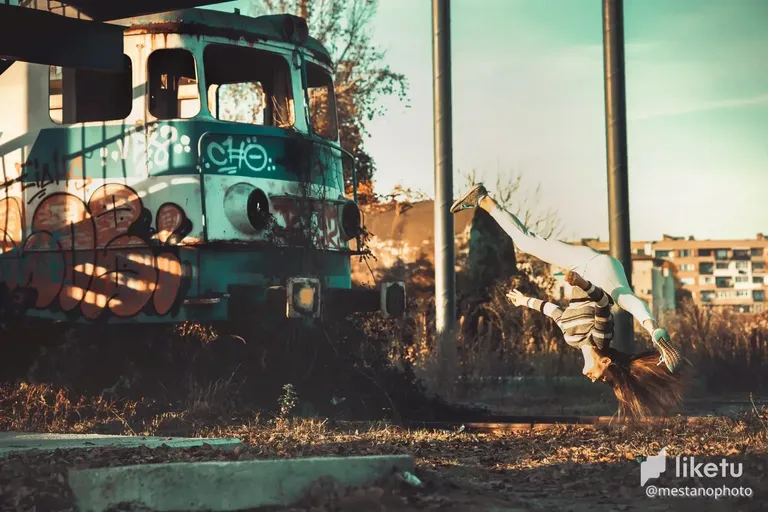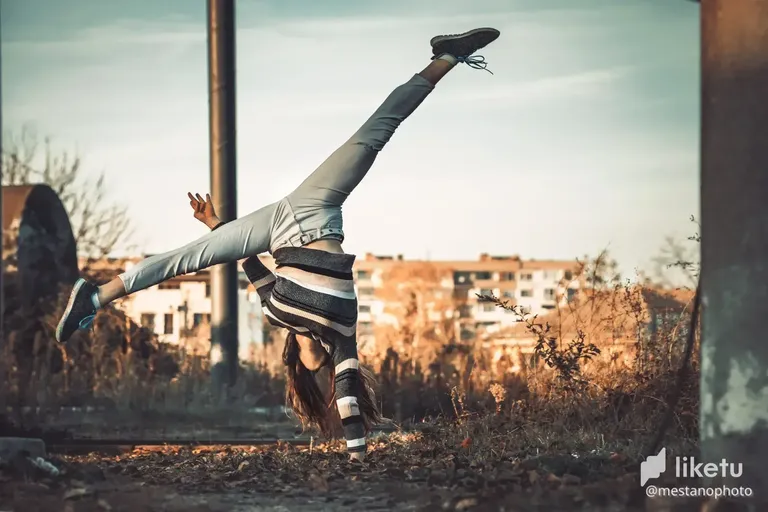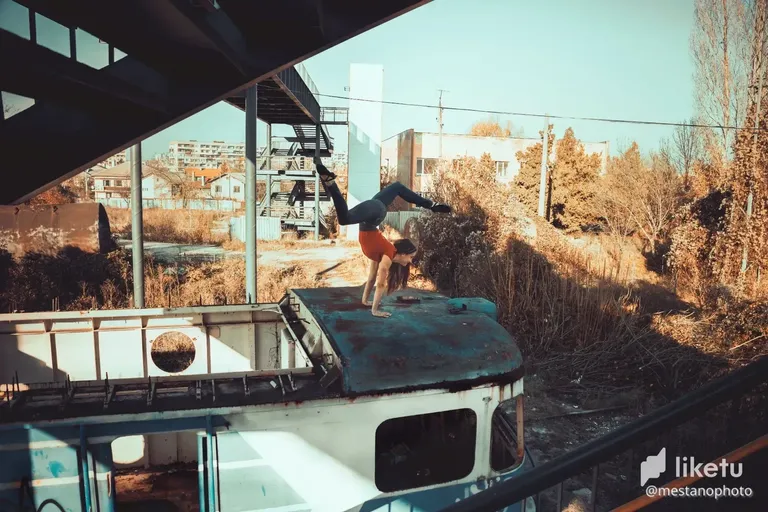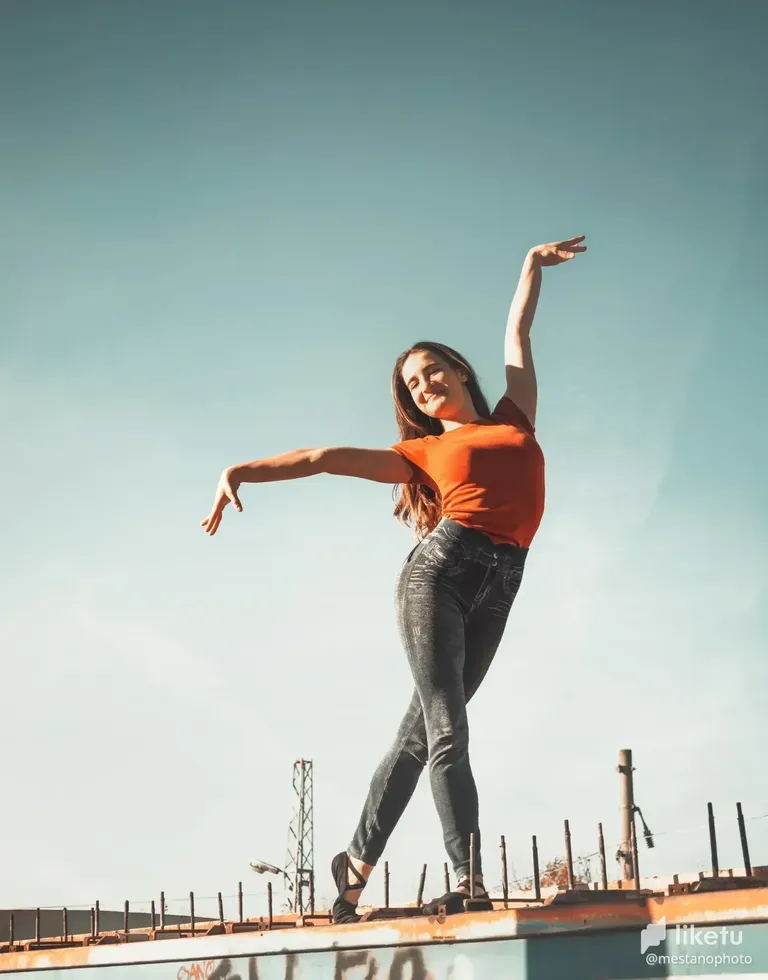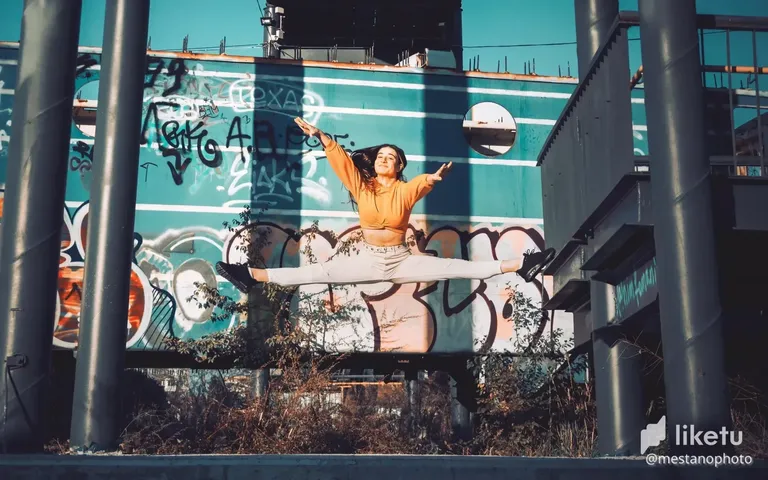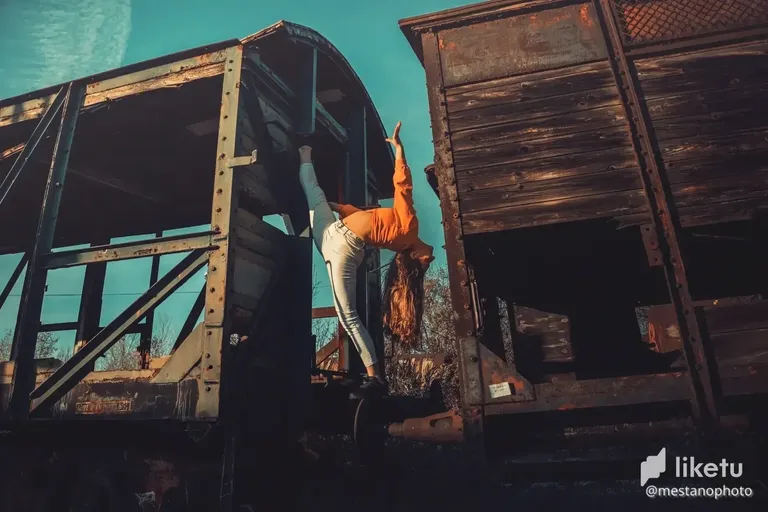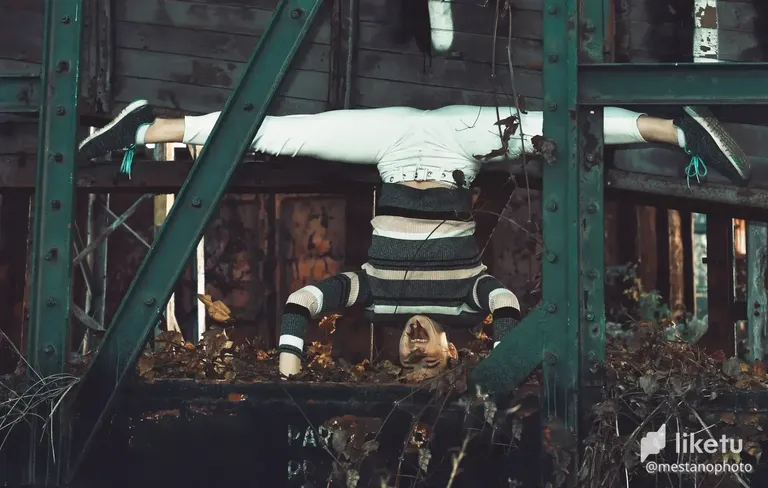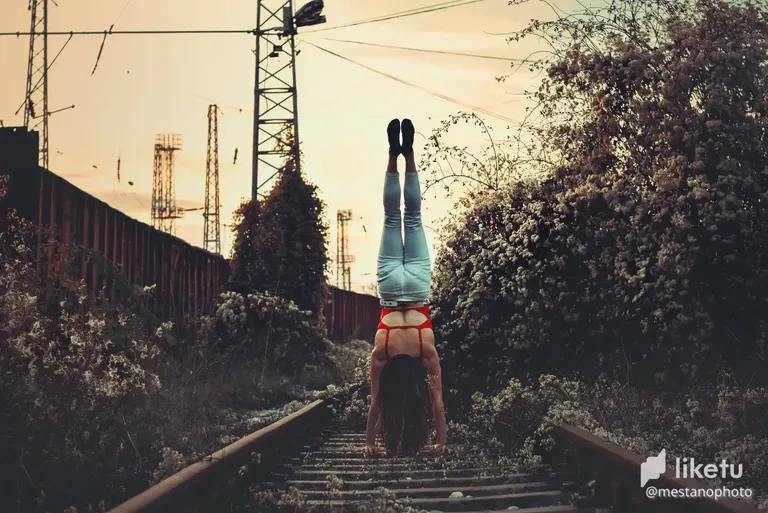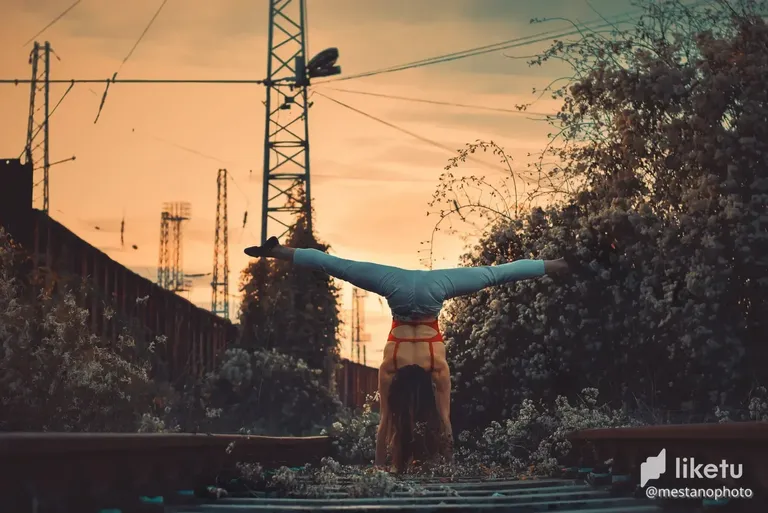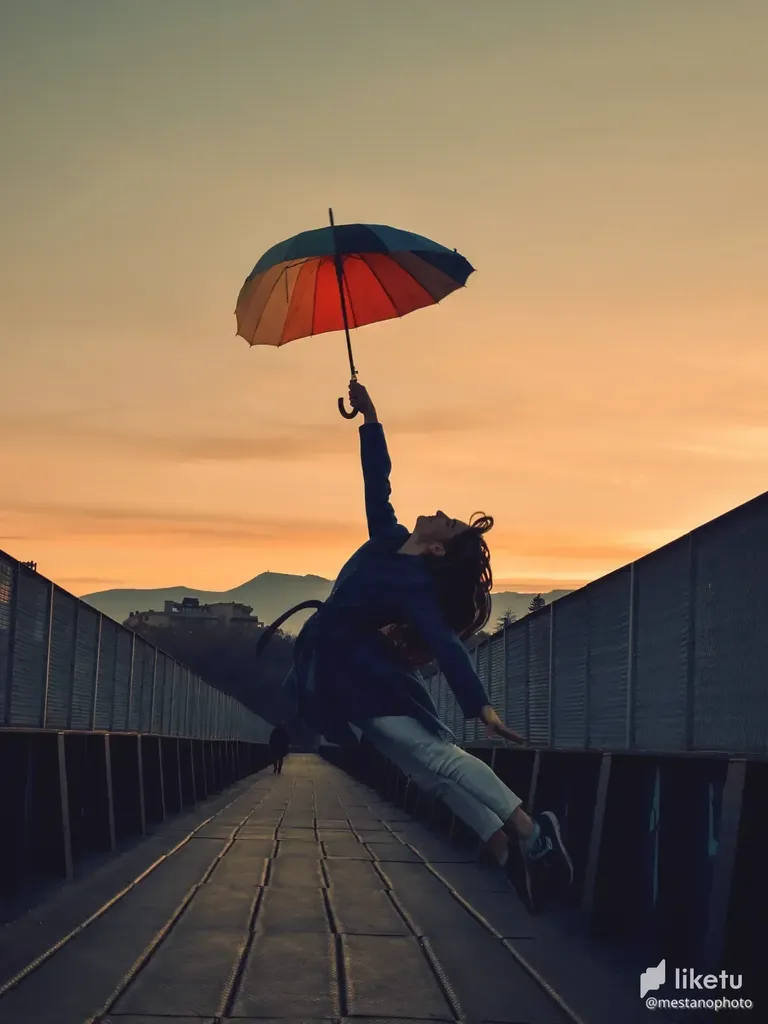 Every city has secret abandoned photography spots. I prefer them for such photo sessions because the photos look completely different.
I am showing you photos from our first photo shoot with the unique acro ballerina Ina Ivanova. For two days I searched for a suitable central location that is suitable for acrobatic tricks. I wanted the place itself to have some history too. In the morning, before the session, my wife made me / a bit forcefully / go with her to the store. Directly opposite it I saw a high overpass. on which people went somewhere. It became interesting to me because a railway line runs under the overpass. I left her shopping with the understanding that I would be back in time for the bags and went to investigate what exactly was hiding behind the trees.
10 minutes later I knew I had made the very, very right decision!
As I climbed onto the overpass, an impressive sight opened up below me. The place below me looked like the set of a historical film. About half a kilometer ahead, old locomotives and wagons were lined up. On the other side there was the sound of people working in what looked like an old factory. I told myself that there was no way I had missed such a place just a kilometer from our house. But aren't we always looking for the unique things far from us without ever thinking about what is hidden in our backyard...
I went down to the railroad tracks to see if the ground was suitable for acro dancing. The terrain was very uneven, there was broken glass and objects that I will spare you. Let's say there's a big party here tonight. The wagons were rusted, and the locomotive I reached looked pretty battered.
I thought and thought and decided to call Ina. I hadn't seen her live then. We met in an internet sports group. That's how we agreed on this photo shoot. I explained that I had found a unique photo spot, but it was dangerous for most of the tricks we had to shoot. To my great luck, she replied that as soon as I think they will turn out beautiful photos, she will do her best.
I was surprised!
I went back to the store to my wife. She was angrily waiting for me with three huge shopping bags in front of the entrance. However, I had prepared myself. On the way I plucked a beautiful flower, which I gave her as an apology.
A few hours later we met Ina and her husband. They hadn't seen the place either. I was expecting Ina to say at any moment that she will not be able to perform her movements here, but she turned to me smiling and said - Are you going to scare me with this?!
Then I realized that we will be shooting with this girl many more times. A year after this session, we still see each other for photos. I sincerely wish you to meet professionals like her! You see her acrobatic abilities. But besides them, she has madness and passion, without which such photos are simply impossible!
THANKS FOR SHARING THIS STORY!
I took the shots with a Canon eos rp / 85 mm lens
FREEDOM IS ACTION AND A WAY OF THINKING…
---
For the best experience view this post on Liketu
---
---