Rabona - Season 76 progress!
[PT]
⚽️ Olá treinadores, sejam bem vindos!⚽️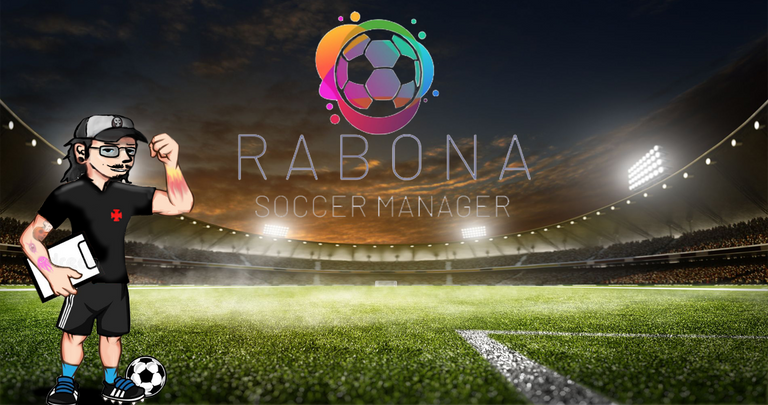 Apesar do sufoco na última temporada eu consegui me manter na liga 2 mesmo com meu jogadores que subiram da base. Iniciamos a pouco tempo essa nova temporada 76 e as coisas não estão fáceis por aqui, foram 11 jogos disputados dos quais eu ganhei apenas 3, empatei 2 e perdi outros 6. Mesmo com o meu planejamento de cortar gastos, fico me segurando para não contratar bons jogadores para fazer esse clube se sair melhor. Por hora estou conseguindo me segura na Liga 2 mas estou pensando seriamente em busca bons jogadores no mercado para a próxima temporada se eu consegui me manter nessa liga.

Esse é um momento que demanda paciência e creio que depois que evoluir um pouco mais as minhas estruturas vou poder tirar um pouco de dinheiro do caixa e trazer um pouco de alegria para os torcedores que provavelmente estão sofrendo com esse sobe e desce do clube. Se eu fosse um torcedor eu estaria injuriado haha. Mas toda esse esforço é para trazer bons resultados financeiros no futuro, vai valer a pena!
Então para atualizar parcialmente como estamos nos saindo nessa temporada esse é um breve resumo. Apesar dos resultados não muito satisfatórios estamos nos segurando até então na 12° posição, não descer para a Liga inferior já será um bom resultado, paciência é tudo nesse momento.

Lá na frente vamos olhar para esse período e dizer que valeu a pena se planejar e deixar de ganhar alguns campeonatos ou talvez até se aventurar na 1° Liga, mas se aventurar não é suficiente, queremos hegemonia e ser uma equipe competitiva na melhor liga.

Melhorar a base do clube é meu foco total já algum tempo e apesar de a cada atualização demorar mais para ser concluído o progresso é constante. O único edifício que não estou evoluindo é o Shop Capacity pois tem um custo de manutenção muito alto por partida e o retorno nem está sendo muito bom. 192,000 RBN por partida é um custo muito alto.
Mas os outros edifícios seguem sendo atualizados a todo vapor, não quero perder tempo sem evoluir e aumentar minha capacidades. Como mencionei, a cada level as coisas ficam mais demoradas para serem finalizadas mas está valendo cada minuto esperado e cada centavo investido e esse são os níveis das construções nesse momento:
| Estrutura | Level |
| --- | --- |
| Stadium Capacity | 11 (6 dias para 12) |
| Catering Capacity | 12 |
| Shop Capacity | 12 |
| Hotel | 9 |
| Parking Lot | 9 |
| Office Building | 8 |
| Building Yard | 8 |
| Youth Academy | 10 |
| Training Center | 9 |
Nada é construído noite para o dia, a parte mais importante de qualquer projeto é a base e trabalhar duro para que as coisas se realizem é uma obrigação. Um tijolo de cada e muitas coisas incríveis acontecem.
Por aqui eu encerro este post, mas antes gostaria de fazer um convite para novos interessados possam fazer parte desse incrível universo, para isso basta clicar aquie utilizar meu link de referência, isso também vai te fornecer alguns Rbn para ajudar no inicio de sua jornada!

[EN]
⚽️ Hello trainers, welcome!⚽️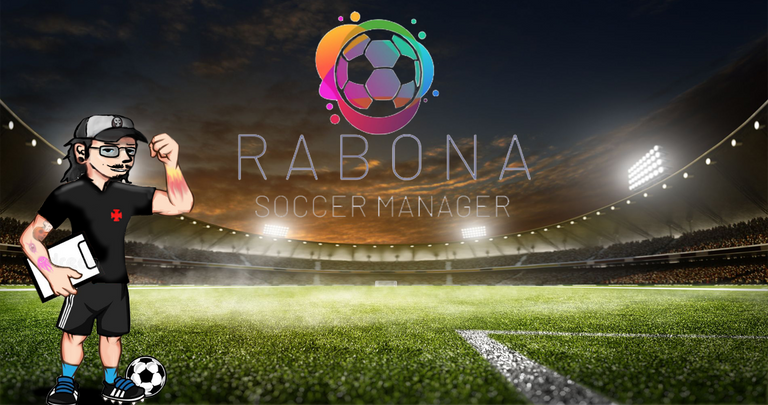 Despite the struggle last season I managed to stay in league 2 even with my players who moved up from the base. We just started this new season 76 and things are not easy around here, there were 11 games played in which I won only 3, drew 2 and lost another 6. Even with my plans to cut costs, I keep holding myself back from signing good players to make this club do better. For now I'm getting hold of League 2 but I'm seriously thinking about looking for good players in the market for the next season if I can stay in this league.

This is a moment that requires patience and I believe that after I evolve my structures a little more I will be able to take some money out of the box and bring some joy to the fans who are probably suffering from this ups and downs of the club. If I were a fan I would be insulted haha. But all this effort is to bring good financial results in the future, it will be worth it!
So to partially update how we're doing this season this is a brief summary. Despite the unsatisfactory results, we are still holding on to the 12th position, not going down to the lower league will already be a good result, patience is everything at this point.

Up ahead we will look at this period and say that it was worth planning and not winning some championships or maybe even venturing into the 1st League, but venturing out is not enough, we want hegemony and be a competitive team at the best leagues.

Improving the club base has been my total focus for some time now and although each update takes longer to complete the progress is steady. The only building I'm not evolving is the Shop Capacity as it has a very high maintenance cost per game and the return isn't even being very good. 192,000 RBN per match is a very high cost.
But the other buildings continue to be updated at full speed, I don't want to waste time without evolving and increasing my capabilities. As I mentioned, with each level things take longer to finish but it is worth every minute of waiting and every penny invested and these are the levels of the buildings at this moment:
| Structure | Level |
| --- | --- |
| Stadium Capacity | 11 (6 days to 12) |
| Catering Capacity | 12 |
| Shop Capacity | 12 |
| Hotel | 9 |
| Parking Lot | 9 |
| Office Building | 8 |
| Building Yard | 8 |
| Youth Academy | 10 |
| Training Center | 9 |
Nothing is built overnight, the most important part of any project is the foundation and working hard to get things done is a must. One brick each time and many amazing things happen.
This is where I end this post, but first I would like to invite new interested parties to be part of this incredible universe, just [click here](https://app.rabona. io/ref/michupa) and use my referral link, this will also provide you with some Rbn to help start your journey!

---
---