Rabona - Season 79 progress! [PT/EN]
[PT]
Olá treinadores, sejam bem-vindos!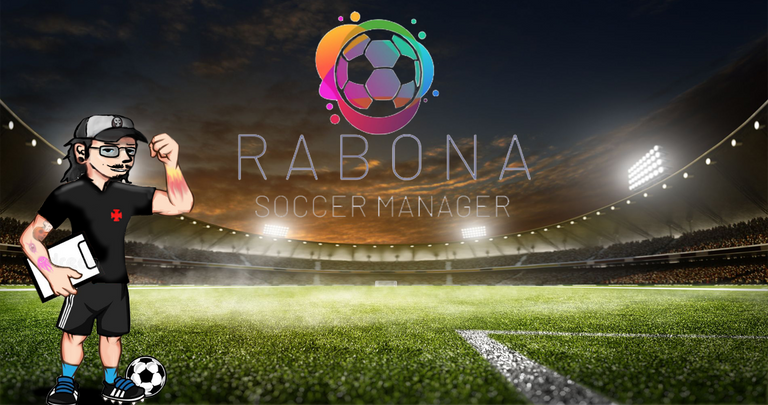 Estamos na temporada 79 e eu estou disputando a liga 2 nesse momento. Eu fiquei algum tempo na Liga 2, geralmente no meio da tabela e sem muitas condições subir para a Liga 1. Mas na temporada 78 eu não tive uma boa sequência de resultados o que me levou a cair para a Liga 3. Mas sem muito esforço eu estou de volta e permanecer nessa Liga por um tempo é meu objetivo para depois mirar na Liga1.
No momento eu estou em 6° lugar, com um bom time para me segurar nessa liga meus resultados estão satisfatórios. Não tenho muitas pretensões para essa temporada, apenas não quero cair para a liga 3 novamente.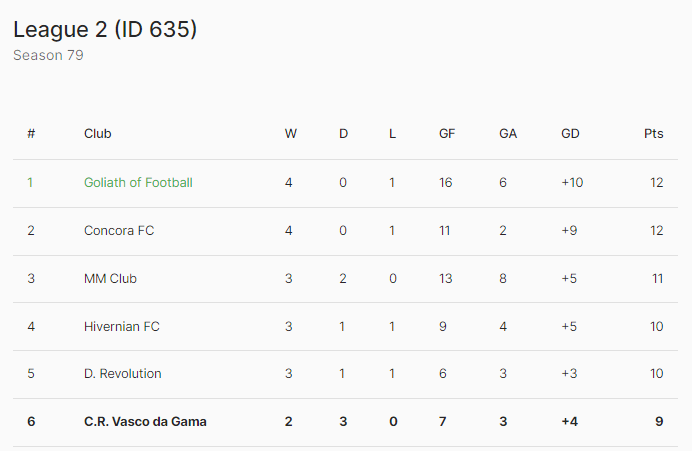 Com 5 jogos nesse inicio de temporada eu tive 2 vitórias e 3 empates, nada mal!
Como venho falando em posts anteriores, meu foco é me manter apenas com jogadores da base e manter uma finança saudável. Trazer jogadores através de scolts é algo demorado e chato e precisa de muita sorte e estruturas para esse fim evoluídas.
Alguns setores do meu time estão bem fortes, outros razoáveis. Gostaria de mostrar um pouco do que tenho:
Goleiros:
Todo bom time começa por bons goleiros, nesse momento estou bem servido com goleiros com ótimos status para sua função e também bons reservas para alguma possível necessidade:

Defesa:
Essa é a parte mais forte do meu time, uma defesa robusta traz mais segurança para o time e não levar gols é importante para obter bons resultados.

Meio campo:
Esse é um setor carente de bons jogadores no meu time para essa temporada, não tenho jogadores excepcionais mas também não são jogadores ruins.

Atacantes:
Esse é o setor preferido de muitos mas é o setor mais fraco que possuo. Tem sido difícil encontrar bons jogadores para essa função o que me faz querer buscar alguns nome no mercado.

Meu time não é imbatível mas é um bom time. Podemos melhorar alguns setores e assim melhores resultados vão chegar. A minha principal maneira de conseguir bons jogadores é trazendo jogadores através de scolts como eu disse acima e dois entraram para o time recentemente: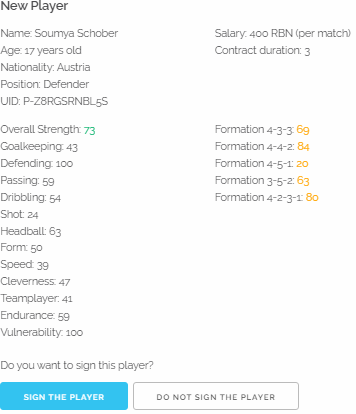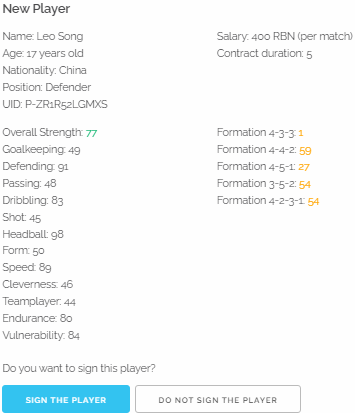 Foram dois jogadores bons para minha defesa que vieram reforçar meu time!
Então para atualizar o andamento das nossas construções, assim está o nosso progresso:
| Estrutura | Level |
| --- | --- |
| Stadium Capacity | 13 |
| Catering Capacity | 13 |
| Shop Capacity | 12 |
| Hotel | 11 |
| Parking Lot | 10 |
| Office Building | 10 |
| Building Yard | 10 |
| Youth Academy | 11 |
| Training Center | 11 |
Com planejamento e paciência vamos melhorando nosso clube e enquanto isso vamos nos divertindo!
Por aqui eu encerro este post, mas antes gostaria de fazer um convite para novos interessados possam fazer parte desse incrível universo, para isso basta clicar aquie utilizar meu link de referência, isso também vai te fornecer alguns Rbn para ajudar no inicio de sua jornada!

[EN]
Hello trainers, welcome!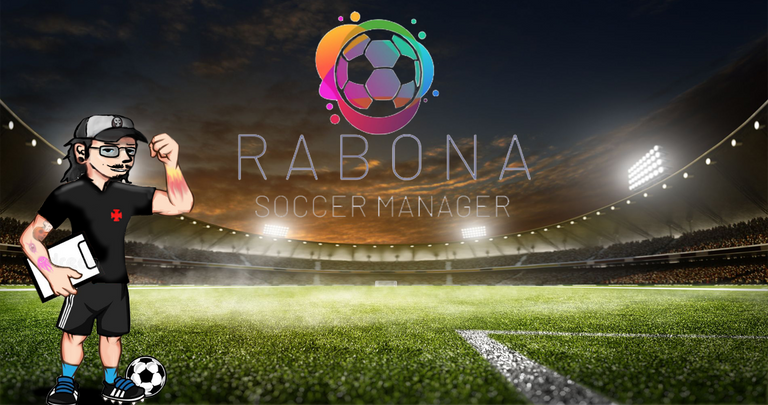 It's season 79 and I'm playing in league 2 right now. I spent some time in Liga 2, usually in the middle of the table and without many conditions to move up to Liga 1. But in season 78 I didn't have a good streak of results which led me to drop to Liga 3. But without much effort I'm back and staying in this League for a while is my goal to then aim for Liga1.
At the moment I am in 6th place, with a good team to hold me in this league my results are satisfactory. I don't have a lot of ambitions for this season, I just don't want to drop to league 3 again.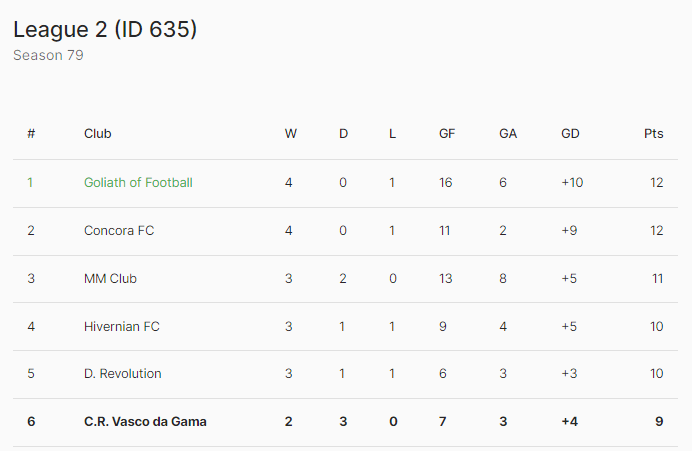 With 5 games at the beginning of the season I had 2 wins and 3 draws, not bad!
As I've been talking about in previous posts, my focus is to keep only with base players and maintain a healthy finances. Bringing players through scolts is time consuming and boring and needs a lot of luck and evolved structures for that purpose.
Some sectors of my team are very strong, others reasonable. I would like to show you what I have:
Goalkeepers:
Every good team starts with good goalkeepers, at this moment I am well served with goalkeepers with great status for their role and also good reserves for any possible need:

Defense:
This is the strongest part of my team, a strong defense brings more security to the team and not conceding goals is important for good results.

Midfield:
This is a sector that lacks good players on my team for this season, I don't have exceptional players but they aren't bad players either.

Attackers:
This is the preferred sector of many, but it is the weakest sector that I have. It has been difficult to find good players for this role which makes me want to look for some names in the market.

My team is not unbeatable but it is a good team. We can improve some sectors and thus better results will come. My main way to get good players is to bring in players through scouts as I said above and two have joined the team recently: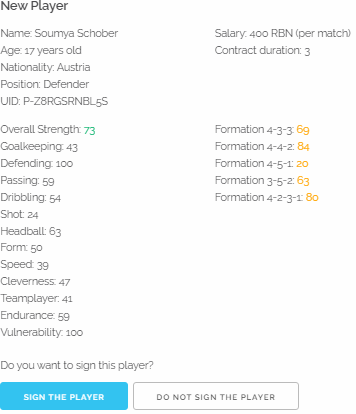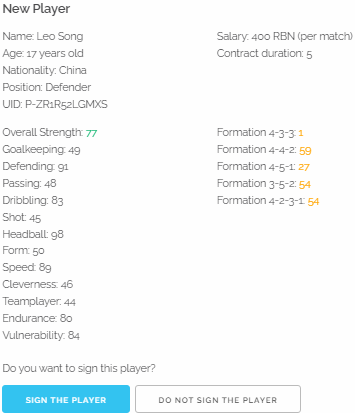 They were two good players for my defense who came to reinforce my team!
So to update the progress of our builds, here is our progress:
| Structure | Level |
| --- | --- |
| Stadium Capacity | 13 |
| Catering Capacity | 13 |
| Shop Capacity | 12 |
| Hotel | 11 |
| Parking Lot | 10 |
| Office Building | 10 |
| Building Yard | 10 |
| Youth Academy | 11 |
| Training Center | 11 |
With planning and patience we are improving our club and in the meantime we are having fun!
This is where I end this post, but first I would like to invite new interested parties to be part of this incredible universe, just click here and using my referral link, this will also provide you with some Rbn to help start your journey!

---
---