Rabona - Season progress and cast analysis. [PT/BR]
[PT]
Olá treinadores, sejam bem-vindos!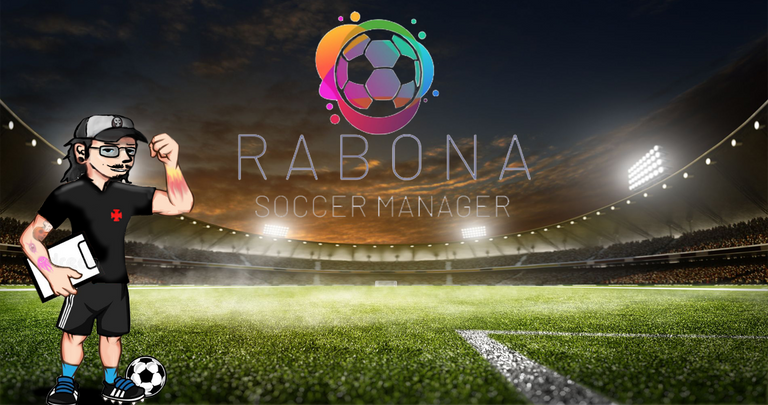 Rabona é um jogo em que devemos fazer uma boa administração de recursos, ficar antenado no mercado e planejar muito bem nossas ações para prosperar nesse universo.
Estamos quase no final da temporada 94 e estou tendo um desempenho muito agradável até aqui. Foram 17 vitórias, 1 empate e 5 derrotas.

Essa soma de resultados me deixa em 4° lugar e um pouco mais perto de alcançar a tão sonhada primeira liga! Por muito tempo eu venho me planejando para chegar nesse patamar e sinto que estou mais próximo de realizar esse feito.

Não acredito que eu tenha acesso a primeira divisão ainda nessa temporada mas estou confiante de que isso poderá ser feito nas próximas. Pretendo melhorar alguns setores do meu time, suprir alguns pontos mais fracos e talvez trazer alguns reforços.
Desde algum tempo o meu foco é seguir caminhando com calma e com paciência, trazer jogadores da base para o time foi importante para manter uma boa saúde financeira. Este ponto estando em ordem me dá margem para melhorar as construções que por sua vez me traz melhores resultados.
Ainda falando sobre meu desempenho nessa temporada, uma boa sequência de jogos foi importante para o time alcançar uma boa posição, foram 8 vitórias consecutivas!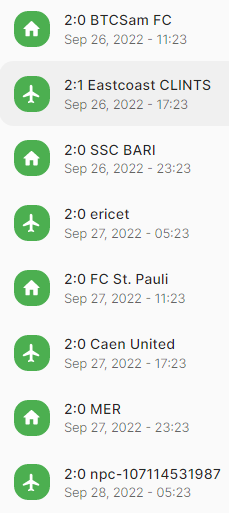 Essa boa sequencia é o resultado de um time que está entrosado e com bons jogadores em suas respectivas funções, claro que algumas modificações precisam ser feitas e reforços serão bem vindos mas depois de algumas modificações poderei colher melhores resultados.
Vamos passar pelo setores do meu time e fazer uma pequena análise:
Goleiros:

Um goleiro titular e outro reserva com bons atributos para suas posições, com certeza é um setor do campo em que precisamos de segurança na qualidade. Por aqui está muito bem representado.
Defesa:

Já tive em temporadas anteriores jogadores melhores, essa parte do campo é a que eu mais prezo pela qualidade e talvez eu seja muito exigente mas isso aqui precisa ser melhorado com uma certa urgência.
Meio-campo:

Aqui existe um certo equilíbrio na qualidade tem alguns jogadores que se desatacam nesse aspecto e que fazem muita diferença nas partidas. No esquema 4-3-3 que é que mais gosto de usar tenho 3 jogadores para essa área do campo que são o suficinte para trazer bons resultados.
Atacantes:

Esse é o setor em que tenho a maior quantidade de opções, porém quantidade não sinônimo de qualidade. Preciso encontrar melhores jogadores e suprir esse déficit.
Não somos um clube de primeira linha ainda e preciso melhorar alguns pontos do meu time, pretendo esperar o término dessa temporada para procurar alguns jogadores que possam ajudar o time ficar melhor. Claro que trazer jogadores através de Scouts é minha primeira opção, assim eu mantenho um bom orçamento do clube. Mas se isso não for possível terei que ir as compras e pagar o que for possível em jogadores contratados.
Por aqui eu encerro este post, mas antes gostaria de fazer um convite para novos interessados possam fazer parte desse incrível universo, para isso basta clicar aquie utilizar meu link de referência, isso também vai te fornecer alguns Rbn para ajudar no inicio de sua jornada!

[EN]
Hello trainers, welcome!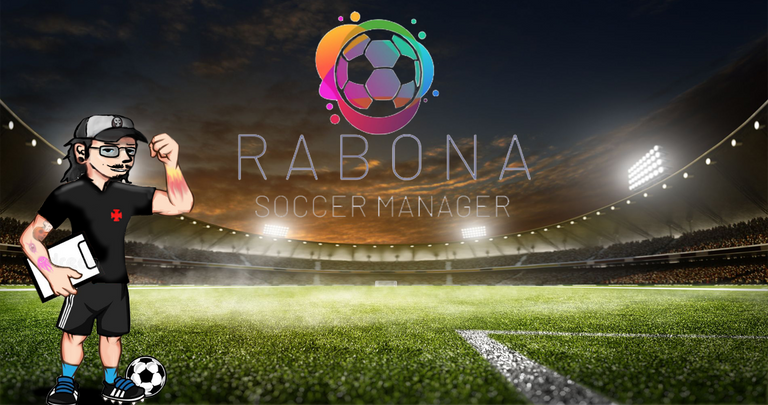 Rabona is a game in which we must manage resources well, stay tuned in the market and plan our actions very well to prosper in this universe.
We're almost at the end of season 94 and I'm having a very nice performance so far. There were 17 wins, 1 draw and 5 losses.

This sum of results leaves me in 4th place and a little closer to reaching the long-awaited first league! For a long time I've been planning to reach this level and I feel that I'm closer to accomplishing this feat.

I don't believe I will have access to the top division this season but I'm confident that it can be done in the next ones. I intend to improve some sectors of my team, supply some weak points and maybe bring some reinforcements.
For some time now, my focus has been to continue walking calmly and with patience, bringing players from the base to the team was important to maintain good financial health. This point being in order gives me scope to improve the constructions which in turn brings me better results.
Still talking about my performance this season, a good sequence of games was important for the team to reach a good position, it was 8 consecutive victories!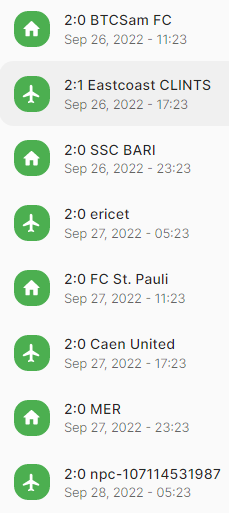 This good sequence is the result of a team that is in tune and with good players in their respective roles, of course some changes need to be made and reinforcements will be welcome but after some changes I will be able to reap better results.
Let's go through the sectors of my team and do a little analysis:
Goalkeepers:

A starting goalkeeper and another reserve with good attributes for their positions, it is certainly a sector of the field where we need quality security. It is very well represented here.
Defense:

I've had better players in previous seasons, this part of the field is the one I value the most for its quality and maybe I'm very demanding but this here needs to be improved with a certain urgency.
Midfield:

Here there is a certain balance in quality, there are some players who excel in this aspect and who make a lot of difference in the matches. In the 4-3-3 scheme, which I like to use the most, I have 3 players for this area of ​​the field who are enough to bring good results.
Attackers:

This is the sector in which I have the greatest number of options, but quantity is not synonymous with quality. I need to find better players and fill that deficit.
We are not a top club yet and I need to improve my team some points, I intend to wait for the end of this season to look for some players who can help the team get better. Of course, bringing in players through Scouts is my first choice, so I keep a good club budget. But if that's not possible, I'll have to go shopping and pay whatever I can in signed players.
This is the end of this post, but first I would like to invite new interested parties to be part of this incredible universe, just click here and using my referral link, this will also provide you with some Rbn to help start your journey!

---
---