RABONA : CAEN UNITED TEAM UPDATE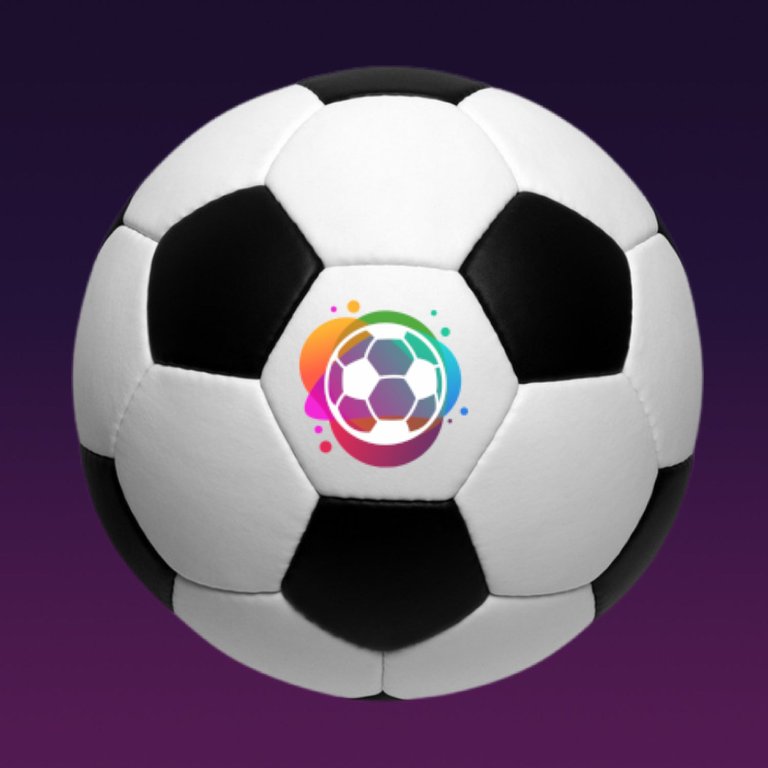 Wow what a return to football for Caen United! 30 wins to top the group for Season 75. But it was an easy one as our rivals were all unable to field a team.
The current season is proving a lot more fun as I have some real teams to fight against. Topping the chart is not going to be easy with League 2, so far I have had mixed results. I will defiantly need some stronger players to get into league 1.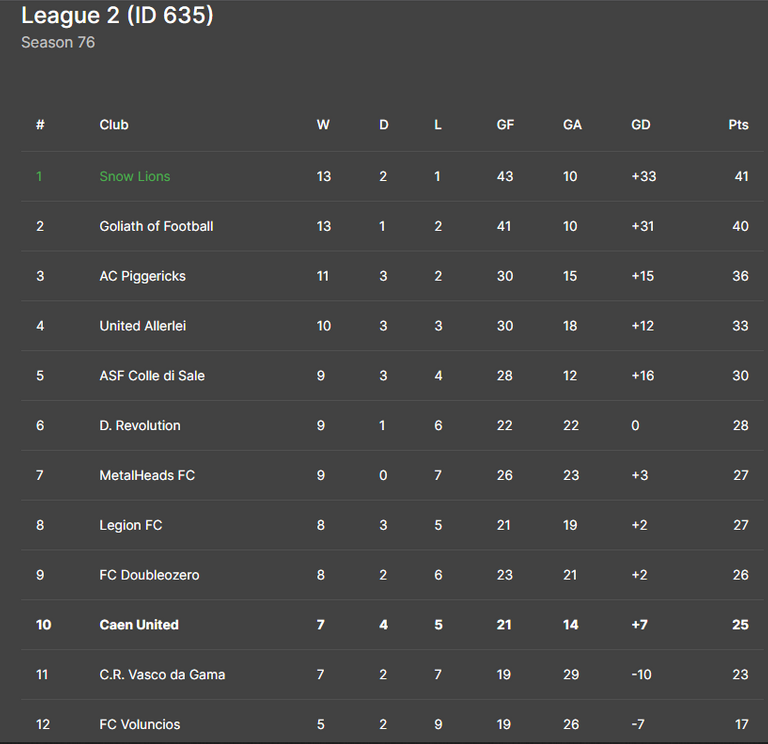 Over the last three games I lost 1, drew 1 and won 1. The game I lost was against Goliath of Football, the team owned by @goliathus boasted the largest lineup against me.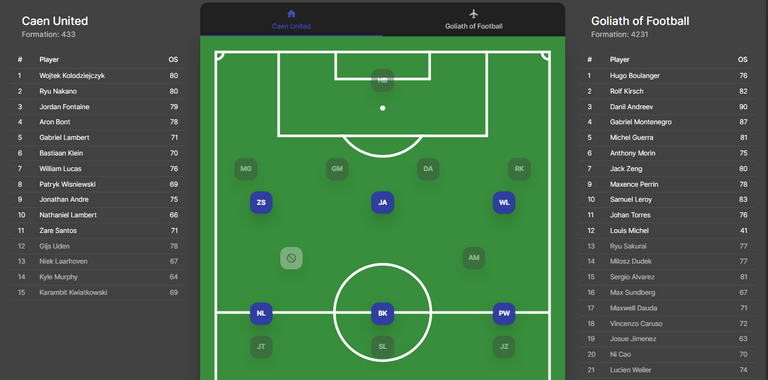 My team played the best they could but were unable to find the back of the net. We held them to a scoreless first half but in the 58th minute Jack Zeng snuck one past the keeper. And it looked like that would be the only goal if not for Maxence Perrin firing one in from the edge of the box in the 89th minute.

The 15 thousand fans went home happy though as they got to see their team play against one of the top teams in this league and still manage to have 40% ball possession for the game. The team played the ball well with most of their passes being completed successful even our defense held firm. Our strikers however just failed to get shots on goal resulting in a lack of opportunity to slip one past.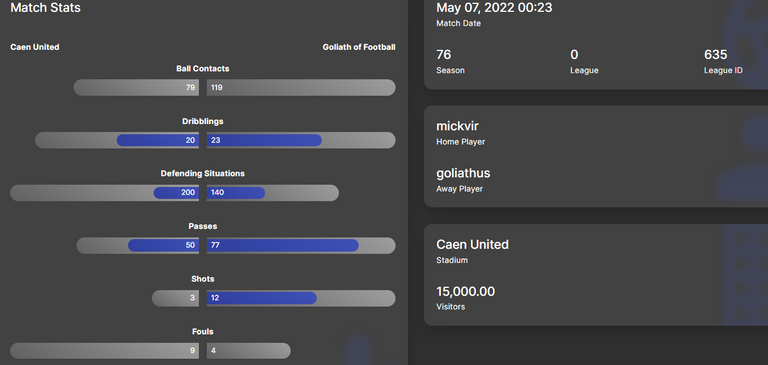 The next match was against AC Piggericks and this time we managed to Draw against a top team of the league. Not only that I had an extra 3 team members.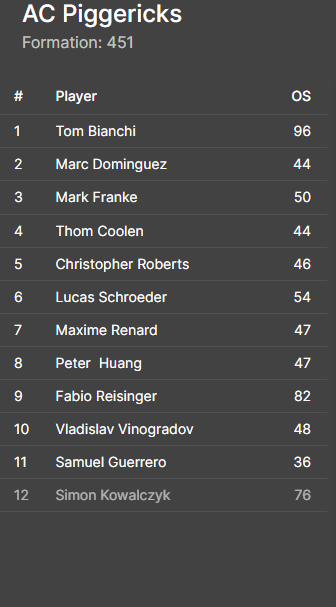 Once again our defence stood firm against our rivals attack holding them scoreless for the first half. And then in the second half it was us finding the back of the net in the 52nd minute care of Patryk Wisniewski. It was not until Vladislav Vinogradov managed to break through our defence at the 62nd minute that they managed to equalize.

A yellow card in the 64th minute dampened the game for us but this was defiantly a win considering our opponent. AC Piggericks put up a great fight and @jelly13 should be proud of their team.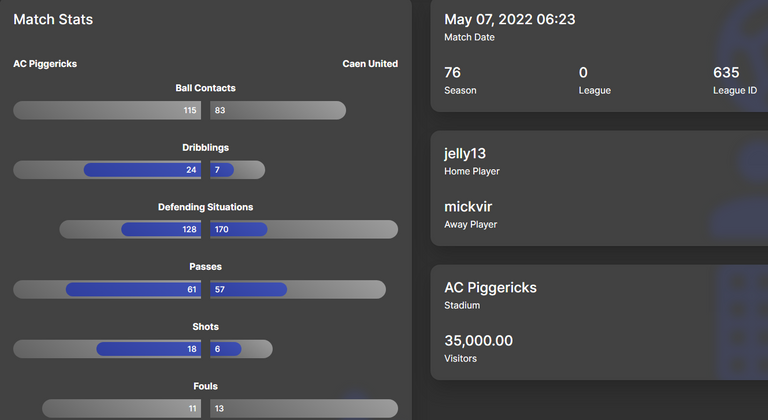 The last game we played was a walk over. We are glad for the win but I would love to see all teams able to take the field.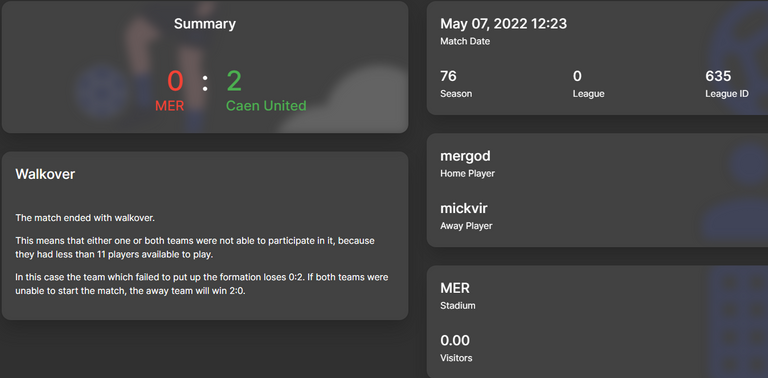 One up is a tribe on Hive Blockchain focused on blockchain gaming, the community there is very active and welcoming. They are working towards creating a Esport's team for blockchain gaming from what I understand and even have a special token called Cartel , separate from their Oneup Token for those that really want to support them. Cartel is aimed at true believers of this community and have plans to give rewards to the holders.
To find out more join their discord
---
---