¿El efecto Dyche será suficiente para el Everton? / Will the Dyche effect be enough for Everton?
Al igual que como sucedido la temporada pasada, el Everton se encuentra a esta altura de la temporada en una situación crítica, pues pese a mejor un poco las últimas semanas, volvió a caer a los temibles puestos de descenso. El año pasado el español Rafa Benítez inicio un proyecto en el equipo de Liverpool muy interesante, llegando a ocupar las primeras plazas al inicio de la temporada, pero al poco tiempo, cayeron en caída libre hasta los puestos de descenso, por lo que el mítico Frank Lampard llegó al conjunto para lograr la salvación, y al mismo tiempo, iniciar una nueva planificación, buscando llevar a los toffees a lo más alto del fútbol inglés.
As happened last season, Everton is at this point in the season in a critical situation, because despite improving a little in recent weeks, they fell back to the fearsome relegation places. Last year the Spanish Rafa Benítez started a very interesting project in the Liverpool team, coming to occupy the first places at the beginning of the season, but soon after, they fell in free fall to the relegation places, for which the mythical Frank Lampard came to the group to achieve salvation, and at the same time, start a new planning, looking to take the toffees to the top of English football.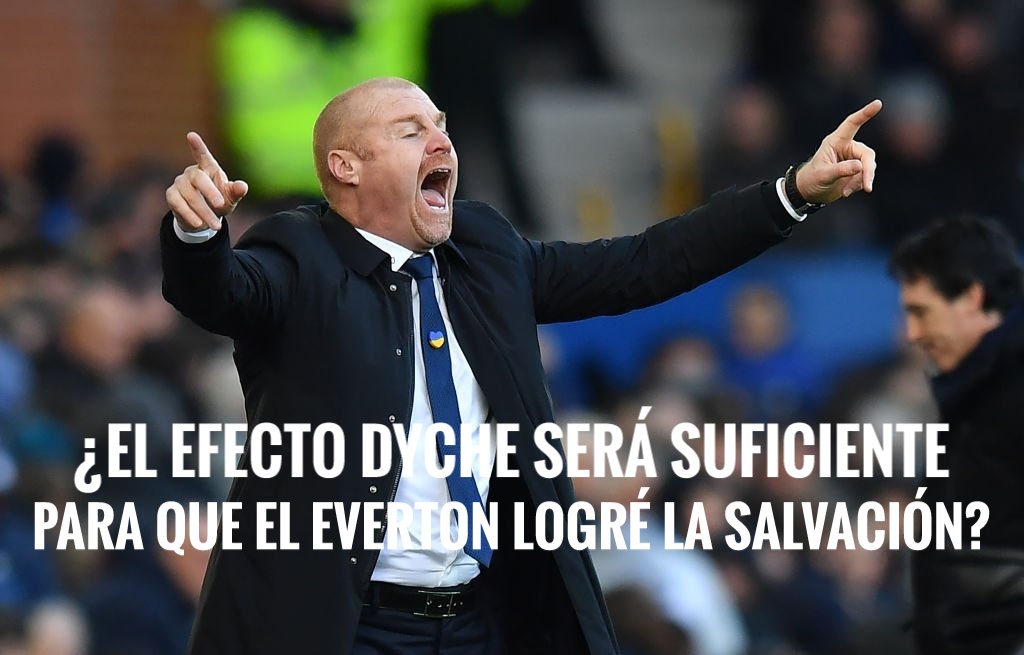 Fuente
La salvación se logró de manera milagrosa en la penúltima jornada, con una victoria en su casa ante el Crystal Palace, por lo que la derrota en la última fecha por goleada ante el Arsenal no importó demasiado. Al lograr esta hazaña, la directiva del club puso su fe ciega en el técnico inglés, por lo que le armaron un equipo a su gusto, teniendo que desprenderse de jugadores importantes como el delantero brasileño Richarlison y dejando salir a otros que no dieron el rendimiento esperado como el neerlandes Donny van de Beek, el inglés Dele Alli o el portugués Andre Gomes, reforzando la medular con jugadores más físicos y de mayor recorrido en el campo como Idrissa Gana Gueye o Amadou Onana, que está siendo uno de los únicos puntos positivos del equipo este año.
Salvation was miraculously achieved on the penultimate day, with a victory at home against Crystal Palace, so the defeat on the last date by a landslide against Arsenal did not matter too much. By achieving this feat, the club's board of directors put their blind faith in the English coach, for which they put together a team to their liking, having to part with important players such as the Brazilian striker Richarlison and letting out others who did not give the performance expected as the Dutchman Donny van de Beek, the Englishman Dele Alli or the Portuguese Andre Gomes, reinforcing the midfield with more physical players and with a longer journey on the field such as Idrissa Gana Gueye or Amadou Onana, which is being one of the only positive points of the team this year.
El inicio en la Premier League fue un reflejo fidedigno de la situación del Everton, que tuvieron que esperar hasta la séptima jornada para lograr su primera victoria, contra el West Ham en casa, equipo que también ha tenido un flojísimo rendimiento está temporada. Eliminaciones en la Copa de la Liga por goleada ante el Bournemouth, en la FA Cup contra el Manchester United o la situación extrema que se vivía en la Premier League tenía constantemente con los nervios de punta a los aficionados Toffees, que no soportaron más luego de una dura derrota contra el West Ham como visitante, siendo este partido el último de la leyenda Blue en el banquillo del Everton.
The start in the Premier League was an accurate reflection of the situation of Everton, who had to wait until the seventh day to achieve their first victory, against West Ham at home, a team that has also had a very weak performance this season. Eliminations in the League Cup by a landslide against Bournemouth, in the FA Cup against Manchester United or the extreme situation in the Premier League constantly had Toffee fans on edge, who couldn't take it anymore after a tough defeat against West Ham as a visitor, this being the last match for the Blue legend on the Everton bench.
Y en una nueva toma de decisión absurda del Everton, pensando sobre todo en la línea futbolística que intentó plantar Frank Lampard, contrataron al inglés Sean Dyche, un viejo conocido en la Premier League, que pese a tener una última temporada horrible con el Burnley, lo cierto fue que lo mantuvo muchos años en la máxima categoría del fútbol británico, con un estilo muy conservador y un esquema con una doble línea de 4, con jugadores por la banda rápidos y un par de delanteros fuertes en el juego aéreo. Su etapa en el Everton comenzó de gran manera, pese a ocupar los puestos de descenso, vencieron por la mínima al Arsenal, con lo que la ilusión volvió a brotar en el Goodison Park.
And in a new absurd decision by Everton, thinking above all of the football line that Frank Lampard tried to plant, they hired the Englishman Sean Dyche, an old acquaintance in the Premier League, who despite having a horrible last season with Burnley, The truth was that he kept him for many years in the highest category of British football, with a very conservative style and a scheme with a double line of 4, with fast players on the wing and a couple of strong forwards in the air. His stage at Everton began in a great way, despite occupying the relegation places, they beat Arsenal by a minimum, with which the illusion sprouted again at Goodison Park.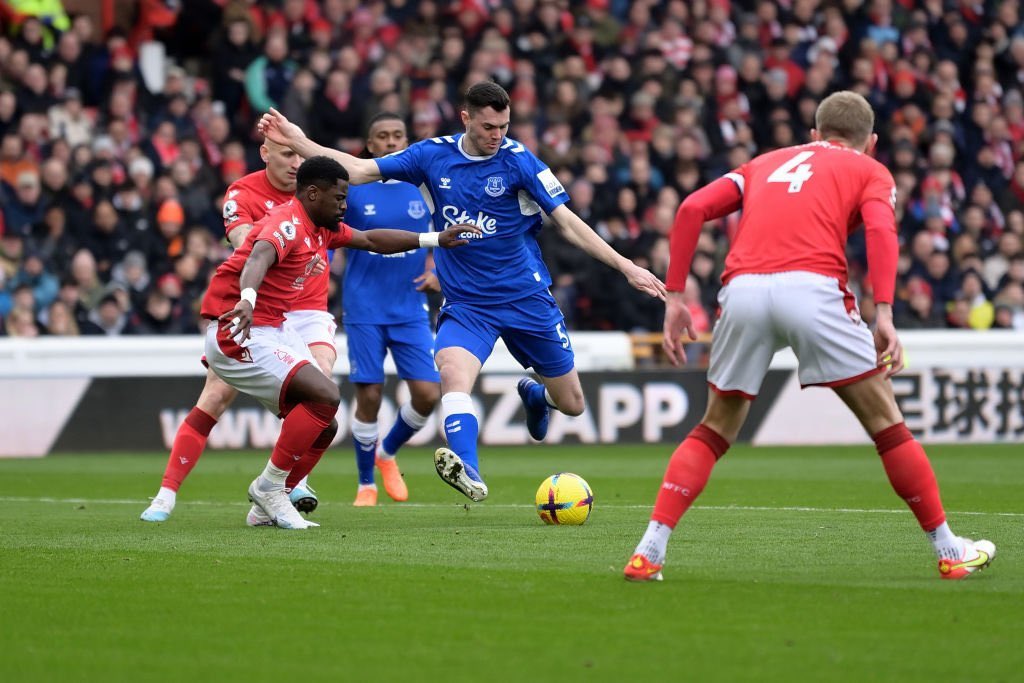 Fuente
Su esquema en el Toffees sigue siendo igual de conservador que en su etapa en el Burnley, con un medio campo robusto con Doucore, Onana y Gana Gueye, dos jugadores veloces por las bandas, siendo Iwobi muchas veces el jugador creativo en el que su equipo confía para repartir balones, siendo tal vez su mayor falencia la de no tener un delantero centro de garantías, pues ha probado con varios jugadores allí, con la mala suerte de que apenas llegó Calvert Lewin sufrió una enésima lesión muscular, por lo que ha tenido que apostar por velocistas con buen manejo de balón como Gray, ya que Maupay parece que ha perdido la confianza de su entrenador, al no tener el rendimiento que se esperaba, aunque por sus características tiene muchos papeles para ocupar esa plaza.
His scheme at the Toffees remains as conservative as his time at Burnley, with a robust midfield featuring Doucore, Onana and Gana Gueye, two speedy players down the wings, with Iwobi often being the creative player his team favors. he trusts to distribute balls, perhaps his biggest shortcoming being that he does not have a guaranteed center forward, since he has tried several players there, with the bad luck that as soon as Calvert Lewin arrived he suffered an umpteenth muscle injury, for which he has had to bet on sprinters with good ball handling like Gray, since Maupay seems to have lost the confidence of his coach, not having the expected performance, although due to his characteristics he has many roles to fill that position.
En su partido más reciente, se llevó un punto de su visita al estadio del Nottingham Forest, aunque este partido dejo un mal sabor, ya que dominaron y mantuvieron a raya a los Tricky Trees por largos tramos del encuentro, pero en un error en salida dejaron escapar la victoria a poco más de 10 minutos aún por jugarse, luego de un gran gol de Johnson, colando un disparo desde la frontal del área al ángulo derecho defendido por Pickford, que nada pudo hacer. En otro enfrentamiento directo por el descenso, lograron vencer al Leeds United en su casa, pero más allá de estos resultados, el Everton sigue en la zona roja al perder contra Arsenal, recibiendo una goleada en el proceso, Liverpool y Aston Villa, por lo que ha falta de 12 fechas, parece que volverán a sufrir hasta el último segundo para mantenerse en Premier.
In their most recent match, they took a point from their visit to Nottingham Forest, although this match left a bad taste as they dominated and held off the Tricky Trees for long stretches of the match, but on a mistake at the start. they let the victory slip away with just over 10 minutes still to play, after a great goal from Johnson, sinking a shot from the edge of the area into the right corner defended by Pickford, who could do nothing. In another direct confrontation due to relegation, they managed to beat Leeds United at home, but beyond these results, Everton remain in the red zone after losing to Arsenal, conceding a thrashing in the process, Liverpool and Aston Villa, therefore With 12 dates to go, it seems that they will suffer again until the last second to stay in the Premier.
Viendo el calendario que les queda, con equipos que están luchando en la parte alta de la tabla, y otros que han despertado como el Wolves de Julen Lopetegui o el mismo Nottingham Forest, es muy difícil que los Toffees logren la salvación, su proyecto es tal vez uno de los peores de la Premier League, pues pese a que a mí en particular me gusta la plantilla, las decisiones de la directiva no han sido las mejores, los contínuos cambios de estilo de juego en el banquillo, la venta de jugadores importantes como Richarlison al inicio de temporada, o la de Anthony Gordon en el mercado de invierno, con todo y la dificultad que tenía el equipo para crear juego y marcar goles, sumado a que jugadores como Calvert Lewin no recupera su mejor versión o apuestas del equipo como la del lateral portugués Vinagre apenas han tenido minutos, ensombrecen cada vez más el futuro de uno de los equipos de Liverpool.
Seeing the calendar that they have left, with teams that are fighting at the top of the table, and others that have woken up like Julen Lopetegui's Wolves or Nottingham Forest itself, it is very difficult for the Toffees to achieve salvation, their project is perhaps one of the worst in the Premier League, because despite the fact that I particularly like the squad, the decisions of the board have not been the best, the continuous changes in style of play on the bench, the sale of players important players such as Richarlison at the start of the season, or Anthony Gordon's in the winter transfer window, despite the difficulty the team had in creating play and scoring goals, added to the fact that players like Calvert Lewin do not recover their best version or bets on the A team like that of the Portuguese winger Vinagre have barely had minutes, they increasingly darken the future of one of the Liverpool teams.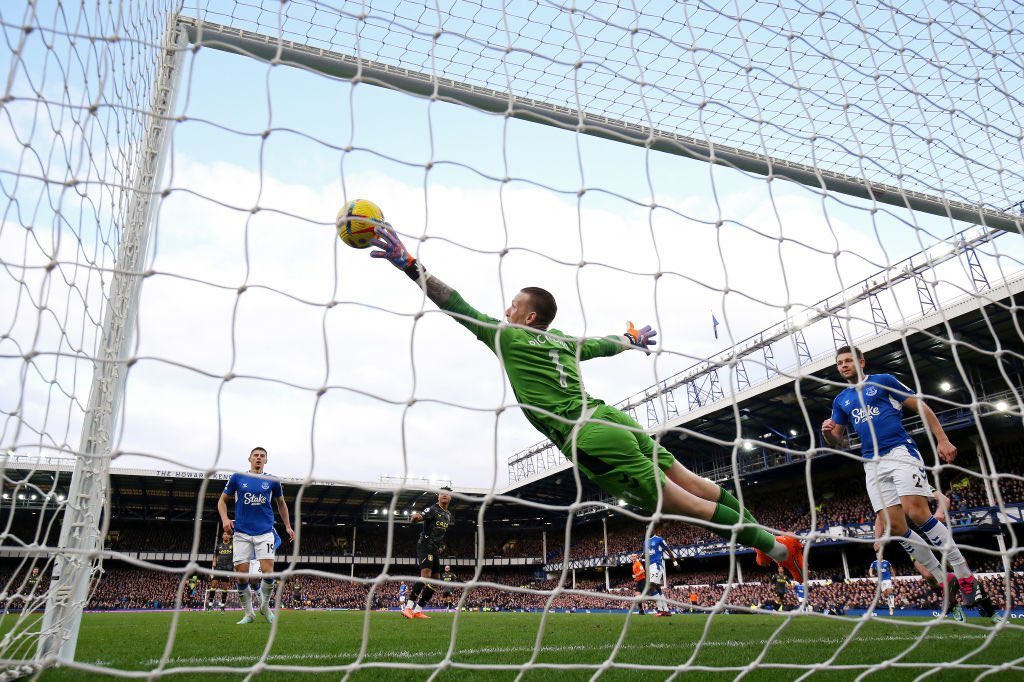 Fuente
El Everton es uno de los clubes en la Premier League con más presencias de su historia, estos no saben que es transitar por la segunda división desde los años 50, acumulando apenas dos descensos desde su creación, ganándole en esta estadística a otros con más éxitos como el Manchester United, el Chelsea o incluso su mismo rival de ciudad, el Liverpool. El efecto Dyche ya los ha sacado momentáneamente de los últimos 3 puestos de la tabla, pero como ya comenté, no creo que sean capaces de darle vuelta a esta situación, sobre todo pensando en el calendario que les viene, pero mientras el balón ruede, nada está escrito aún, por lo que espero equivocarme ya que no me gustaría ver a los Toffees en la Premier League.
Everton is one of the clubs in the Premier League with the most presence in its history, they do not know what it is like to go through the second division since the 50s, accumulating just two relegations since its creation, beating others with more success in this statistic like Manchester United, Chelsea or even their same city rival, Liverpool. The Dyche effect has already momentarily taken them out of the last 3 places in the table, but as I already mentioned, I don't think they will be able to turn this situation around, especially thinking about the calendar that is coming, but as long as the ball rolls, nothing is written yet, so I hope I'm wrong as I wouldn't like to see the Toffees in the Premier League.
---
---