I am officially a WINTER Person now: Skiing on Changbai Mountain

We actually, kinda, made it to our vacation after so much getting in our way!
With China freaking out about the protests recently, they panicked and just called everything off while pretending it was a totally normal thing to do.
Within days, the entire country was infected and I knew nobody who were not already infected.
Me and my girlfriend were very careful at this point, because we had been trying to go on vacation over Christmas now restrictions were removed, but we needed to get Covid the week before, so we don't end up bedridden in an expensive hotel for no reason, and could actually do what we went to do - Skiing!
Well, I succeeded with flying colours: I got it, I wrote about it, it lasted about 4 days of feverish crappiness. Wasn't that bad really. Then the next, well, even to this day, there are lingering feelings, coughs, loss of appetite... things I can basically ignore but not feel 100% with.
I was ready to go to Changbaishan! (Long White Mountain). Right on the border with North Korea: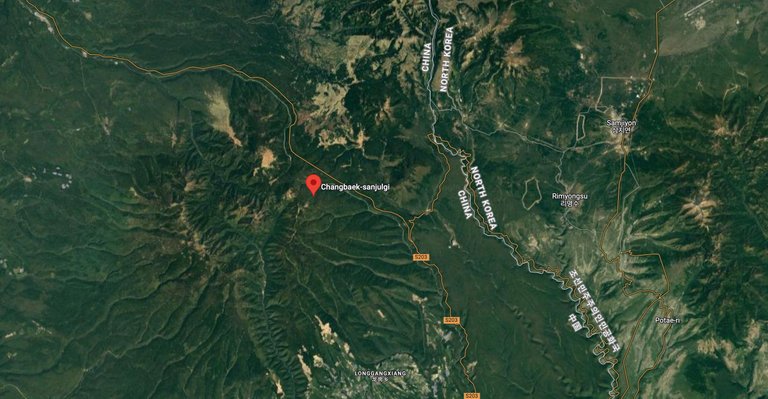 Now, this was hardly a world class, Alp-ian ski resort, but the fact is, there are ski resorts here! There were several routes down a rather small mountain, but even so, most of them looked far beyond my abilities, given I had never skii'd before.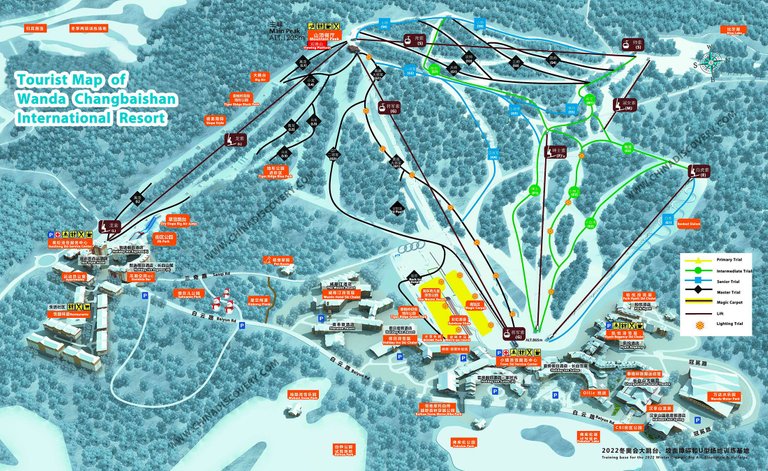 Well, the day of the flight arrived. SOMEBODY wasn't feeling great.
Yes, after weeks of being surrounded by covid positive colleagues, living with me, a covid patient, and more, my girlfriend remained negative until the day of the flight. Great.
Naturally, she was bedridden, suffering a tad worse than myself, and we had to call it all off.
Thankfully the resort allowed us to delay the dates, but our first few days in another city were just cancelled entirely. Our trip was now a 50/50 chance of being a 3-day event.
Remarkably, after the 4th day or so, she seemed almost recovered without many of the lingering after effects of lethargy and such that I dealt with. At the last moment, we decided to go for it and re-book the flights, leaving the next morning.
She's clearly a stronger woman than I, as she overcame it and battled through to the point that she was actually skiiing and snowboarding in -15C weather, trundling through snow in the darkness of night... without a single complaint.
I definitely felt a bit inadequate given I spent my days lying in bed being handed honey lemon water every few hours.
Anyway, how about some pix: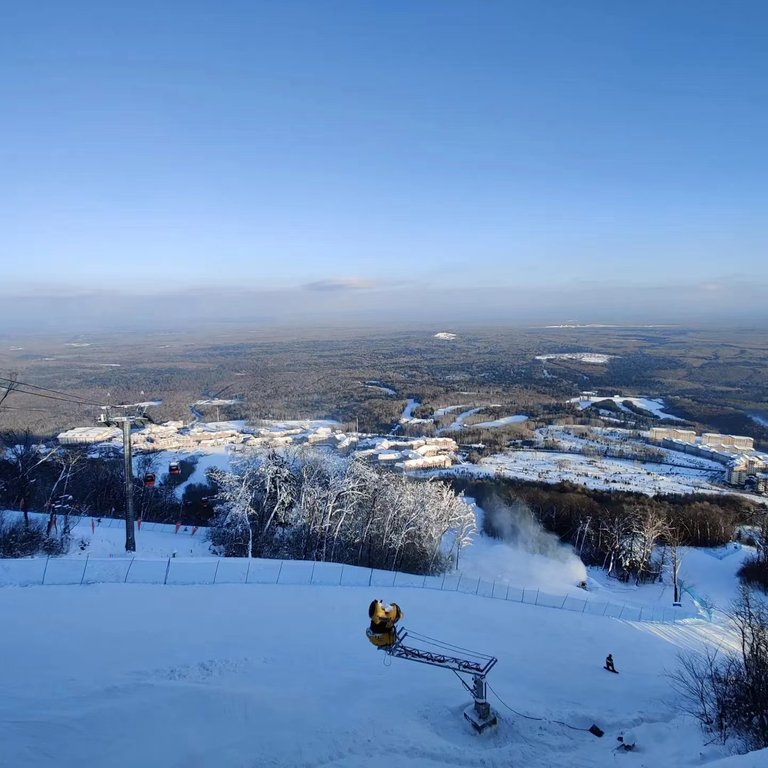 First day had a tiny bit of clouds in the yonder distance, but otherwise every day was clear as you can see here, a kind of blue you never, ever get back in Shanghai. Once the clouds settled though, you get this amazing view of a distant mountain as you ski down the slopes. I had to stop in the middle just to take a few pics: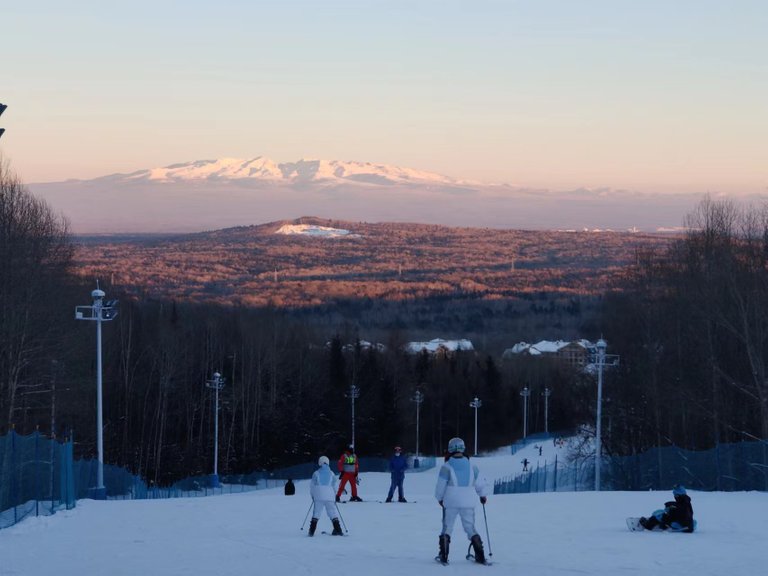 The most common sight on these tracks were snowboarders on their butts after falling, often face first. Seems we needed to give Snowboarding a try too at some point!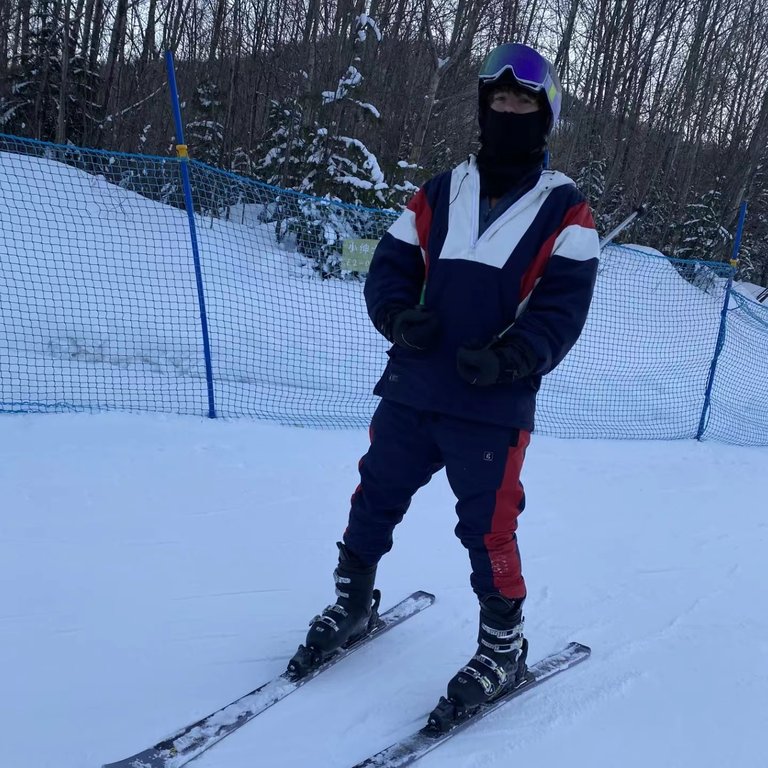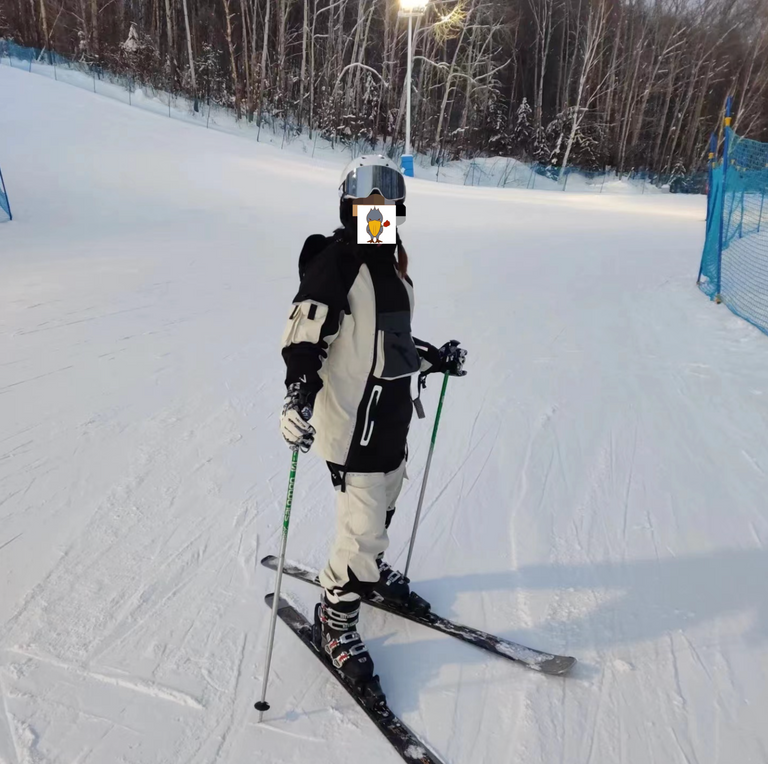 Tbh, after a few words about how to slow down and speed up and whatnot from my girlfriend who had ski'd before, the whole thing was pretty straight forward to get to a decent beginner-kinda level. By the second day I was off the training slope and zooming down the first main mountain slope, and I had no issues with the intermediate slope on the following day.
That being said, I broke my poles... Twice!! I had to pay the rental US$20 each time!!
And neither of them happened in any sensible way like an innocent fall. The first time, I guess they handed me poles that were too small for me, and I just kinda leaned on them too hard when trying to use them to slow down (shouldn't be doing that I guess but whatever).
And the second time, I didn't even land on the snow from the chairlift before destroying them, as they somehow got caught in the actual chairlift mechanics and BOTH of them got destroyed. In panic after seeing what happened, we both slipped off, fell over each other and landed on our butts!
Pretty funny, but not $20 funny.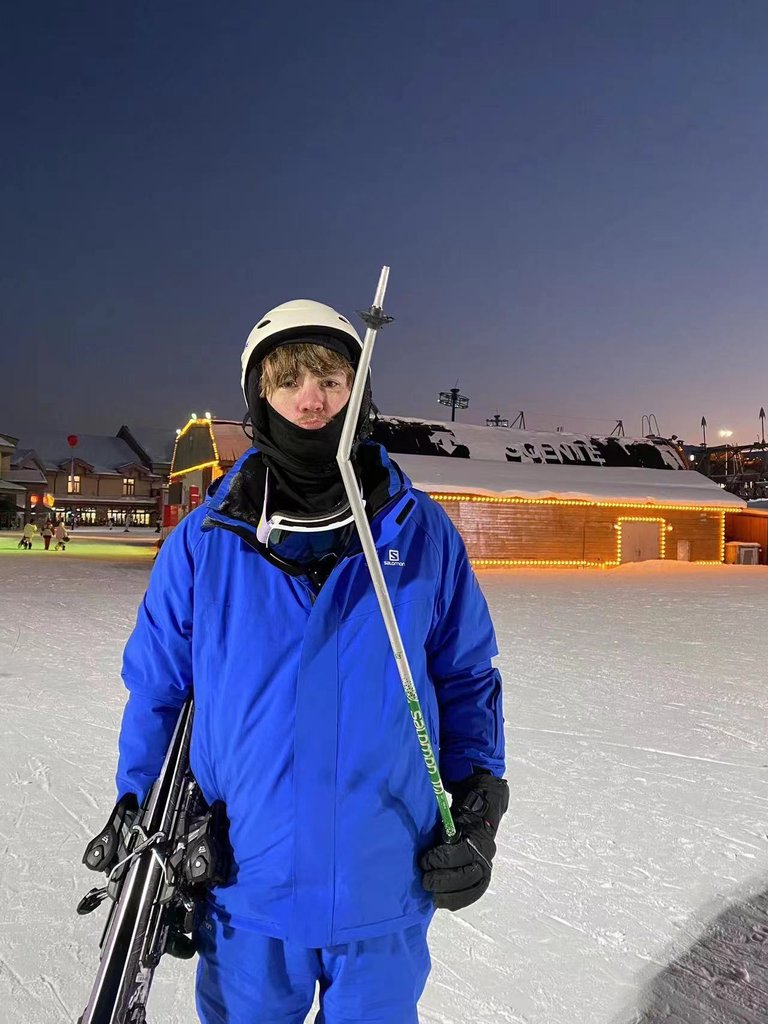 So after two days of broken rods, I decided on day 3 to simply not bother with the poles at all. I looked this up to check and apparently it's quite common for beginners to be trained without them, so you don't grow over-dependent on them.
Turns out this was an amazing choice. I felt so free, I could raise my arms in the wind, and move around so much more easily. Skiing is a sinch!
In fact, there was only one time I fell over in the actual process of skiing, and that was on the first day when I was getting off the treadmill thing at the top of the hill, and one of the helping people pushed me from behind, knocking me over.
When trying to get me up, I guess he wasn't prepared for a chunky 183cm guy, and he couldn't even pull me back up without falling down himself... I managed on my own and refused his help from that point on hah.
Snowboarding is a different story entirely...
It was on the second day that my girlfriend wanted to up the ante and try out the snowboards. I assumed this was going to be harder, as I have skateboards and I can only imagine using a skateboard in the snow without wheels is a recipe for a nightmare.
It was, in fact, far worse than I thought.
We hired a guy to train us for 2 hours.
Though my girlfriend managed to very slowly rumble down the hill after training without any support, we both shared a common problem: getting up.
It turns out that it's literally physically impossible to get up if you are beneath a certain level of fitness, lacking core muscles in your torso. Unless you're particularly meek and skinny. You see, you gotta do this: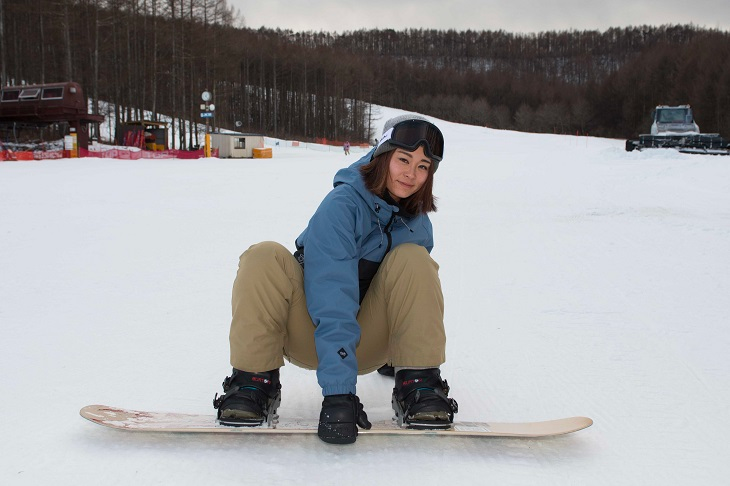 Once you grab the board, or the side of your leg, you then have to haul yourself forward until your centre of gravity is at a point which you can then roll atop the board and stand up, all while desperately trying to prevent the smooth, frictionless snowboard from slipping down the very slippery, downward-facing mountain.
Like I said, physically impossible.
To be fair, I have both a permanent back injury and toe injury, and one of my arms was rendered useless from another injury. I was a wreck.
Even so, I had concluded that... I was going to stick to skiing.
Real fun trying to board though, got a new appreciation for those zooming down and jumping and spinning all the way.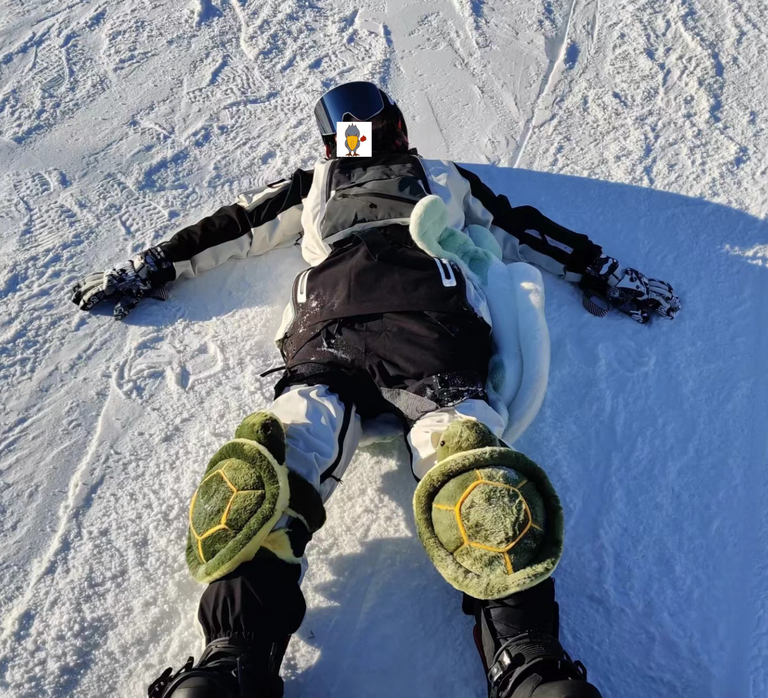 Outside of Skiing
We really didn't have much time, and given we were still kind of recovering from or still positive for covid, it's not like we were getting up at the crack of dawn.
So although there were some other activities, some iced up lake atop a mountain, a multi-hour walking trail in the forest and such, we mostly ski'd.
One night, we went out into a random patch of forest in the dark to set off fireworks we were encouraged to buy. The view from the tree-line back at the resort was pretty sweet: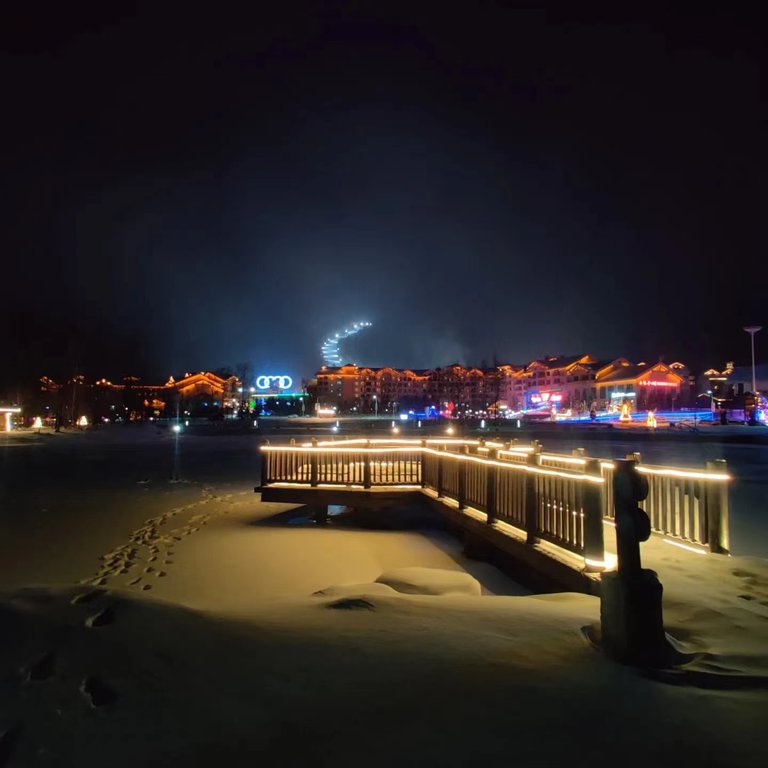 We took a bunch of pics, set off some fireworks in a weird opening. Drew a picture of my chonky cat Smash, and headed back.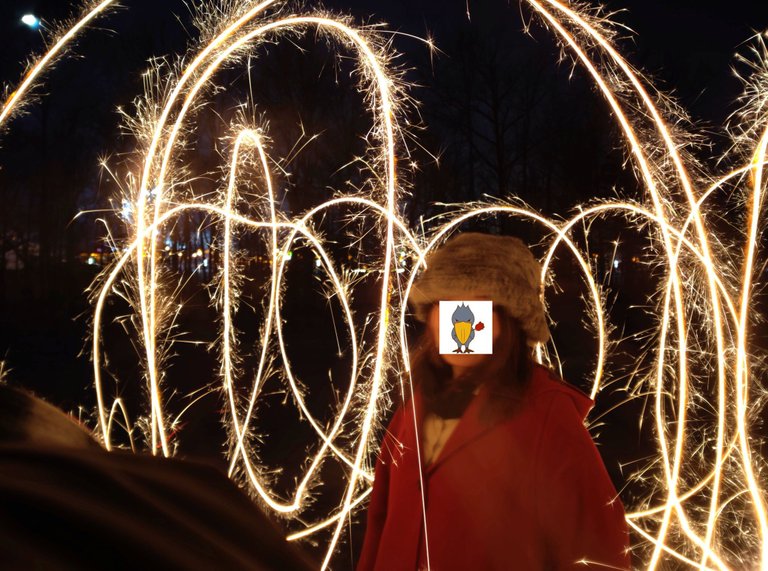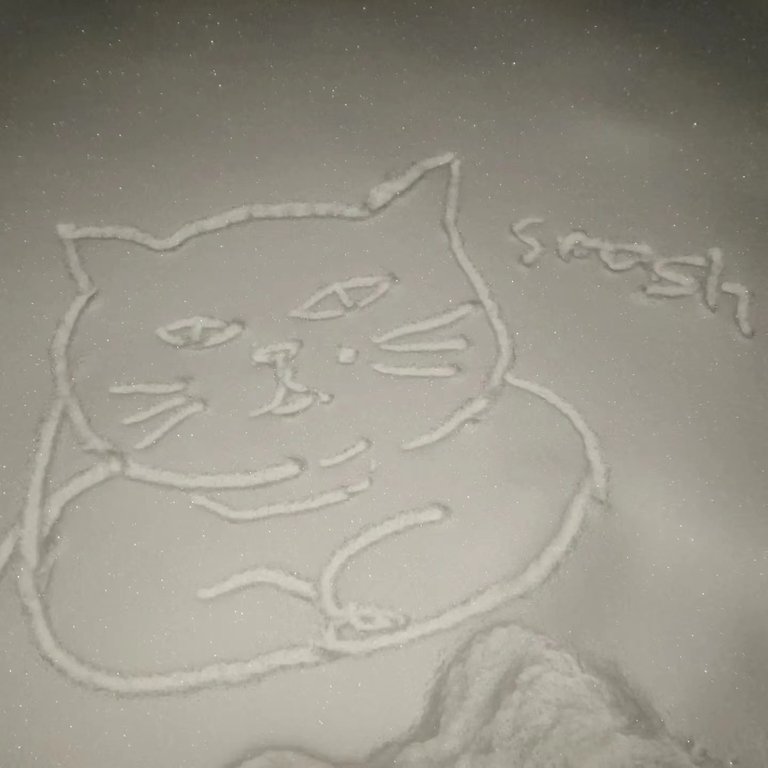 The stars were also pretty vibrant up there, enough for my phone to take advantage: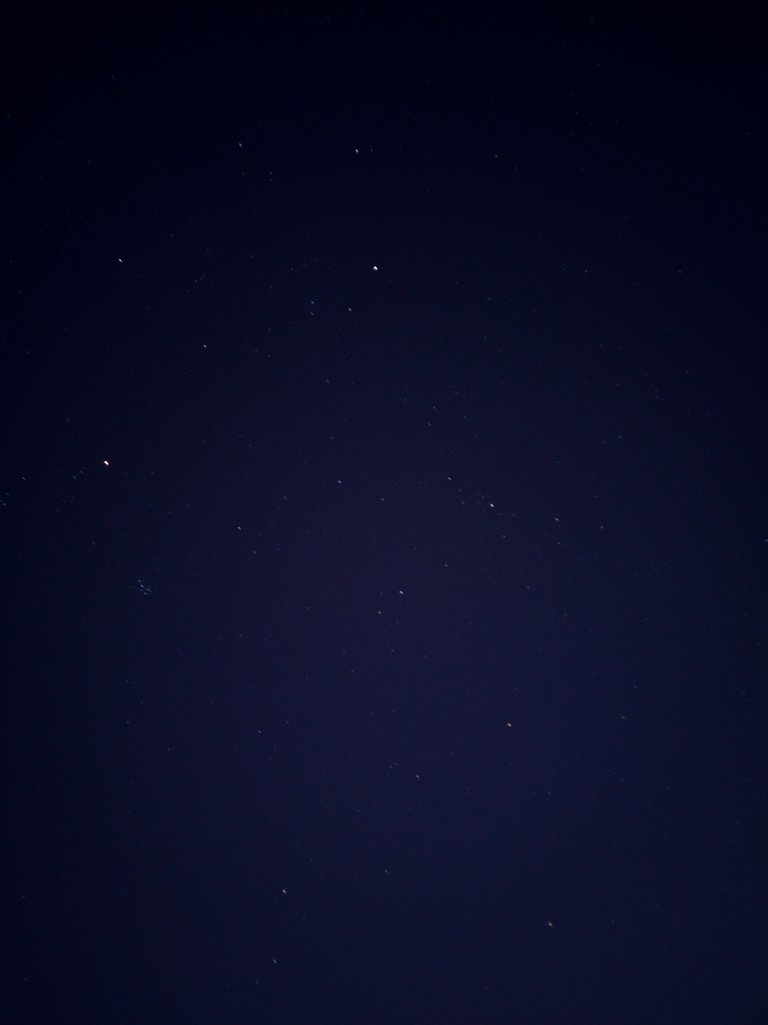 To be honest I doubt i've ever truly experienced knee-deep snow like this in my life. I've had some heavy snow moments, on top of the Annapurna mountains, in the record-breaking snowy days of South Korea, and some pictures as a young child had a few inches. But otherwise snow has mostly passed me by.
Which is a real shame given how much it turns out I absolutely love it!
A good pair of $10 boots was all I needed to be toasty warm even after an hour knee deep in the stuff. I had some gimmicky electric gloves that kept my hands roasting, and I actually straight up enjoyed the feeling of agonizing coldness. It was refreshing. I even put my face in it a few times and made snow angels at the airport: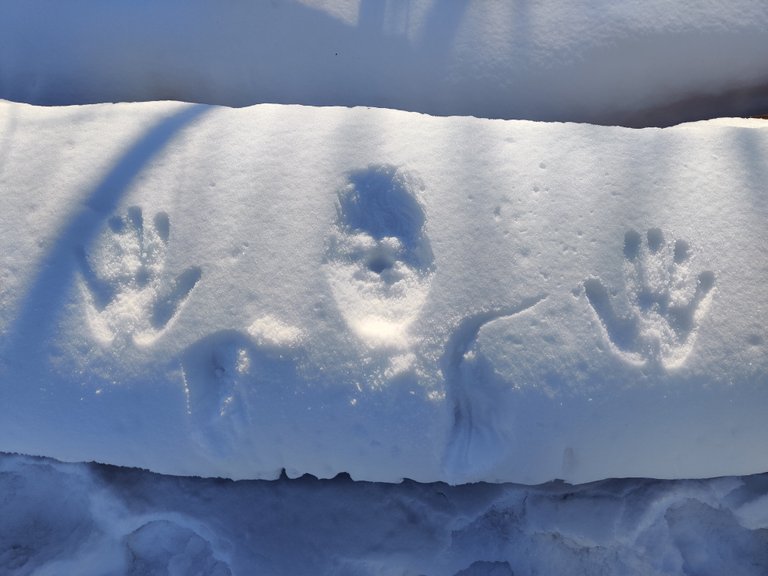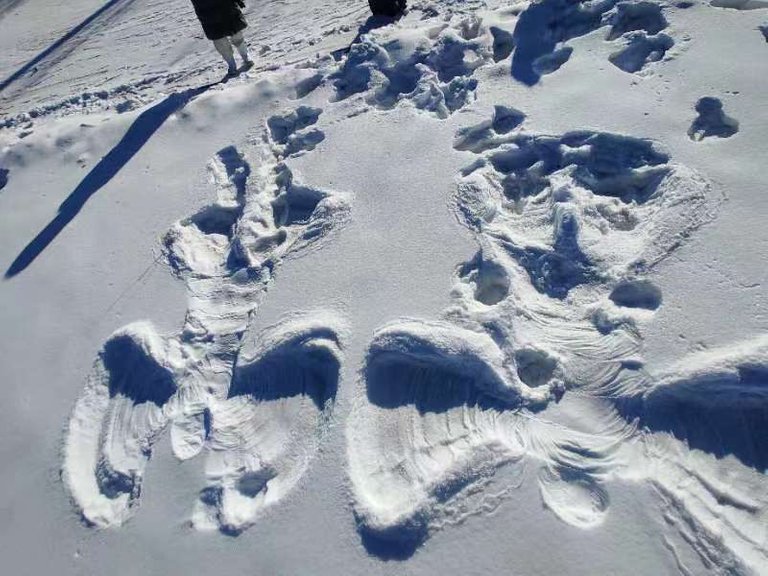 I was like a kid in a candy store!
I am now a winter person
It's official, I've decided it.
I never really appreciated winter as I live in a big ugly city. The coldness here is 12x worse than the coldness up there, despite being significantly warmer. I feel a LOT colder here, a lot less comfortable. It's humid cold. Up there is dry cold.
The skies here are a constant grey, even sunny days are somehow grey or at best, a kind of faded, grey-blue.
Though we still had to contend with the inevitable creeping exhaustion brought on in my girlfriend's Covid - she was still positive even on the way back home - meaning we were limited in how much we could really do, I have now acquired some new skills and better yet, a new appreciation for a sport as well as an entire climate type.
And the best part? I didn't wear a covid mask for the entire trip. It was remarkably liberating, given we have been required to in order to enter any public space or transport whatsoever for the last 3 years.
Now, should I move to the northernmost reaches of Scotland? Canada? A small shack in the highest regions of the Alps? Hmmm. So many new things to consider!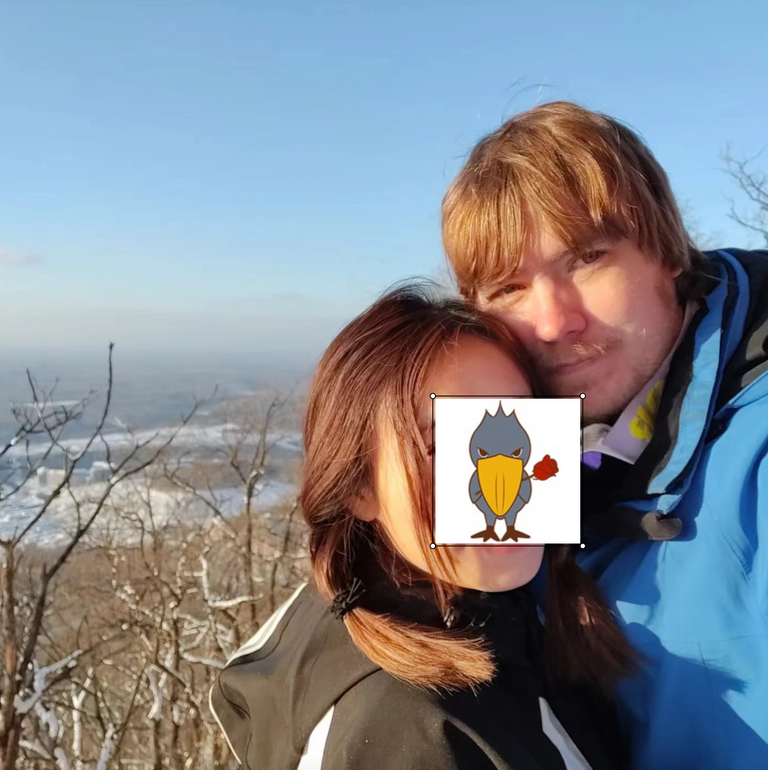 not the most useful selfie, but whachagonnado?
---
---