The Context of: Big Transfer Fee Flops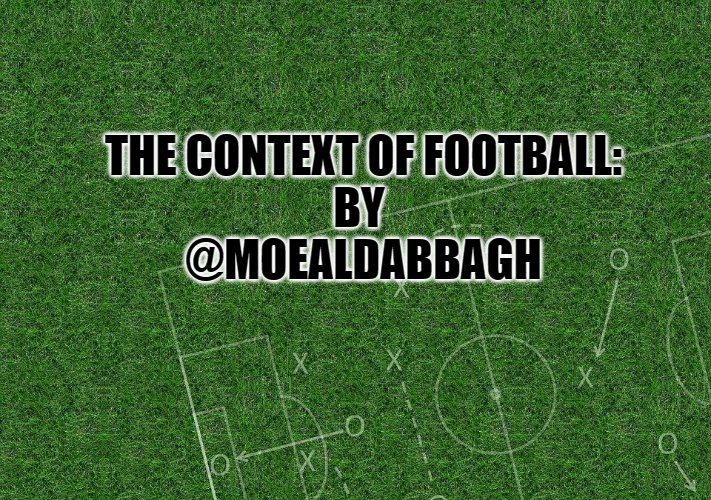 Original image source
Why Do So Many Big Transfer Fee Signgings Flop?
We have many cases to look at, in England for example, a quick look at the PL top six would show us many more, Ndombele in Tottenham, Pepe in Arsenal, Haverts, and, Kepa in Chelsea, Pogba and Maguire, Naby Keita in Liverpool, and most of the players that Pep Guardiola sold for cheap at City. Outside of England, you have Hazard and Bale in Real Madrid and around 90% of players Barcelona purchased for a fee upward from 40 million.
If you really think about it there are three big transfer fee players that we can't debate their success, Virgil Van Dijk, Alisson, Ruben Dias, and Mbappe. The problem is bad, especially with prices rising, and no amount of data seems to solve it.
Liverpool is one of the most data-driven teams in the world, but that wasn't the reason Van Dijk worked. Naby Keita was only 10 million cheaper for Liverpool and his deal wasn't successful. The top 4 players most expensive players Liverpool brought, VVD, Alisson, Keita, and Benteke had a 50% success rate. And we're talking for a total amount of 253 million.
How is it possible that in a field of sport that is around 150 years old, there are still clubs spending so much and making so many mistakes with their signed players?
There are many reasons for that. I am here to talk about the main cause behind all this mess today since flops are only such a big deal when we look at the players' prices.
Transfer Values Are Baseless
Not exactly, but they are affected by many factors unrelated to a player's quality. Nicolas Pépé is an example. The reason Pépé's price was so high is simply due to the fact that the numbers of left-footed players on the right-wing are rare.
There are essentially 5 left-footed right-wingers performing at the top level today, or at the time Pépé was bought. Messi, Leroy Sané, Mahrez, Salah, and Bernando Silva, the latter isn't even really a winger anymore. So Pépé's price was a result of the fact that he had a good season at Lille, but a huge part of it really came to the fact that he was left-footed right-winger, simple as that.
Same thing with Maguire. Never mind that much of what I will say will sound naive, but the reason Maguire's price was so high was the fact that he was pretty much the only right-footed English center-back, who is good on the ball and can use both feet. It doesn't end there, Manchester United needs all those criteria available in a player who will play as the left center-back.
The more specific the requirements + The fewer players there are to meet them = More expensive the players. And that's not all.
Moussa Sissoko and Georginio Wijnaldum
It is very weird talking about Newcastle in terms of selling players nowadays, but here we are. When Newcastle were facing relegation, the club aimed to offload as many top earners as possible. Moussa Sissoko and Georginio Wijnaldum were on that list. The surprising part is the fact that each of the pair was valued at 15 million by the club. Internally, the original plan was for the club to sell one of them as soon as they receive 15 million. However, as we know now, things went differently.
Moussa Sissoko
When Real Madrid enquired about the French player, they expressed willingness to buy the player for thirty million, Real Madrid unknowingly offered double the price Newcastle set, which led Newcastle to revalue him at a minimum of 30 million.
Georginio Wijnaldum
There were reports at the time that singing the Dutchman would cost 25 million. During that time both Merseyside clubs, Everton and Liverpool, were aiming and competing to sign the player. So Newcastle revalued him at 25 million. And that was the price Liverpool paid to get him.
The pair didn't improve between the time they were valued at 15 million and the time they were sold. Their increased value came as a result of events in which they had no hands whatsoever.
So, when we see a player like Dusan Vlahovic valued at 70 million, we know the reason isn't only due to his abilities. In fact, Fiorentina are currently holding off selling him because they believe his price will go up, not due to something he has done or will do, but rather the fact that Erling Haaland will probably get sold next season, and once he is off the market, top clubs will be looking for the next best thing.
There are many other parts that contribute to a player's price. Many agents have stated it is easier for them to sell a horrible Brazilian player than a great Mexican player. Also, agents, as we saw how Mino Raiola kept bouncing Mario Balotelli around long after the player lost his touch.
A transfer fee is something a player can not control and the thing they're mostly judged with.
---
---