Bangladesh with Ireland Wins the series.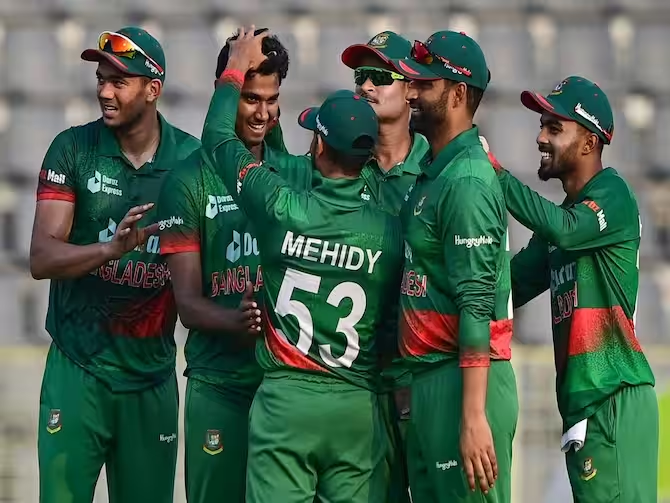 source
Hi friends, how are you all Hope you are very well. Friends are who we are I am a cricket lover They are more or less game news I take or watch Especially me if private you don't have time The game news put goes live when. Besides See that game next time Because I am a cricket lover. Currently, Ireland with Bangladesh Fifty over the game is in progress I am yours before I told you about the match Today a match was held with Bangladesh of Ireland I saw the game and thought I would share something about the game with my friends.
Bangladesh has suddenly changed. Bangladesh showed their strength while playing against England As their batsmen are performing like that The bowlers perform doing themThe world suddenly saw such a change As many cricketers have superpowers For this game the applause said Especially one of the best batsmen in the world is currently his The entire cricket world is fascinated by batting Virat Kohli He also Bangladesh welcomed this kind of performance.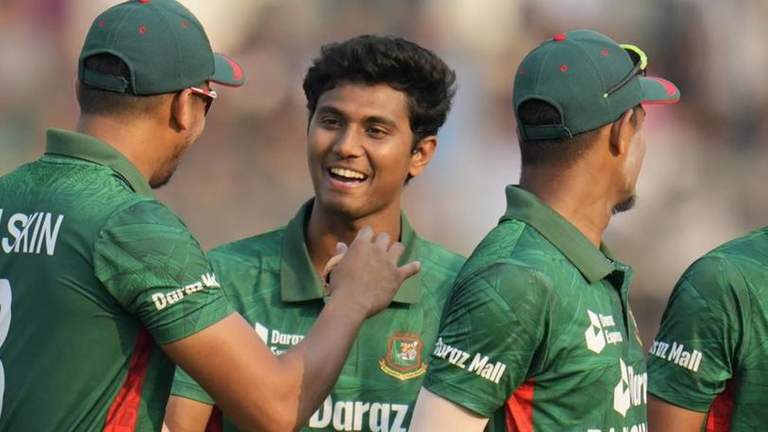 source
In today's game, Ireland came into bat first Since Ireland at all Fellano team is not theirs There are good batsmen and there is something to say As expected today's game will be quite magnificent but Bangladesh To the bowling attack Becomes helpless-of Ireland The batsmen From the beginning of Bangladesh Arrest pacing Ireland at all dilapidated done, Any batsman Could not stand in front of Bangladesh's bowling arrest especially Hasan Mahmood bowled the best of his life today He is from Ireland Took 5 wickets. by no means Ireland's batsmen could not stop him This is the first time in Bangladesh৩ the pacer of Ireland took ten wickets, Where Bangladesh's great power spin Attack. today Spin bowling Bangladesh did not get any chance to do so spin bowlers. Especially Bangladesh Shakib Al Hasan is one of the best all-rounders or the best all-rounders in the world He said he couldn't This is the third time in his career that this has happened He did not need to come bowling. Ireland's total run stands at 101 runs. Which opened a very easy way for Bangladesh to win the pace Bowling who did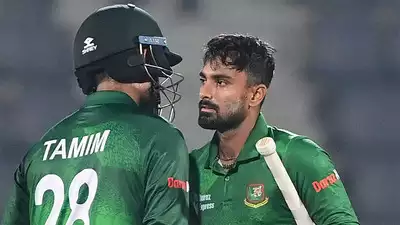 source
Coming down to play such an easy run win Bangladesh's two openers Tamim Iqbal Liton Kumar Das, on the other hand, come to bat the first from My face The two openers started the game. Ireland's bowlers are theirs No blocking Couldn't make the road. These two openers started off great one after another Beat four Bowlers Lost direction. Bangladesh is the first Won by a margin of 10 wickets with either team Two openers Easily picked up and confirms the series Tamim Iqbal scored 41 with 41 balls Liton Das on the other hand 38 days 50 Played a wonderful inning of runs.
Bangladesh likes the game very muchThis type of performance I like it very much And if Bangladesh plays like this Their World Cup It won't take long to win Because they are Playing exceptionally well for the past several series, and there are big tournaments ahead. I hope they are It will perform very well on the other hand Ireland They are also a very strong team but theirs This is the performance It was not promising Even then they will turn around it is my long belief.
---
---