Touch of modern technology T20 world cup.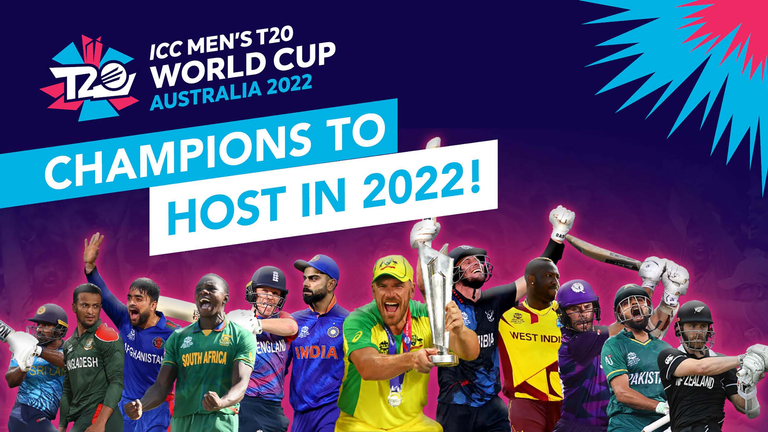 source
Hi guys, how are you all? Hope you are well. For those who love sports or are involved in sports, when there is any new news in the world of sports, they immediately accept it with joy or inertia.
Because there are some things that are not understood among us common people but those who take decision-making or decision are very experienced. I can't say why those who are in the decision committee can't see what has been proven wrong in everyone's eyes, nor can you guys say it because it's a very deep thought.
But this time t20 world cup held in Australia will see something great which is really liked by all the cricket lovers, especially for me it is very nice for me or we who live so far from Australia where it is very difficult and expensive for us to go or we are there even if we want to. Can't go only me or us all over the world there are cricket lovers who think that we will watch the live game but it doesn't happen to us.
Therefore, the highest organization of cricket and the initiative of the Australia Cricket Board has created the image of watching the game at the highest level, it is really commendable. Because 360-degree cameras and advanced devices are being used in the World Cup, which will give a completely different feeling to watching the game sitting in front of the TV.
In the last World Cup, 61 crore people around the world watched the game for about 250 crore minutes, this is really unimaginable, this is a record. This time, the way Australia or ICC has arranged to watch the game, it is hoped that this record will be broken because all the touches of modernity will be seen on the cricket field. A maximum of 35 cameras will be used during the event.
I am a cricket lover, I love the game of cricket very much, and there are many like me, friends, who also love cricket very much, so I hope this world cup will be very exciting for us.
Meanwhile, all the formalities of the ICC are almost at the end where all the participating countries have already arrived in Australia and their captains have been introduced from the photo shoot, on the other hand, the practice matches are almost at the end and now only the main formalities are left to start. day.
So all of us who are cricket lovers are not prepared for our exciting game is going to start. Friends who are cricket lovers I don't know who is supporting which team but I hope if you like this report then go to the comment option and let me know who is supporting which team. Be well everyone.
---
---