Relaxing into it - My Actifit Report Card: January 14 2022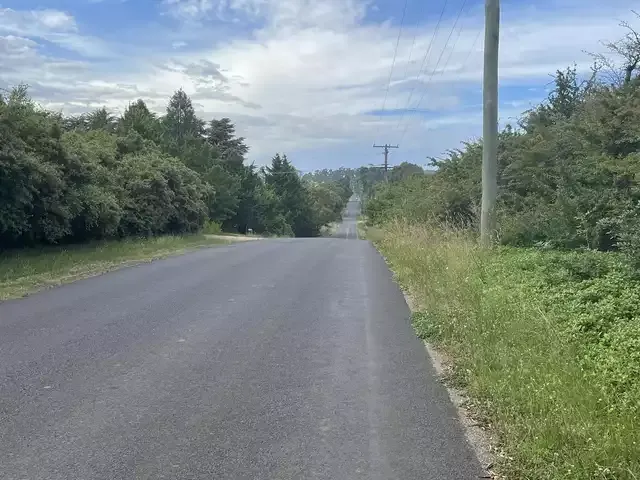 The long road ahead on today's 12 K run.
I've struggled a bit with my running lately. The other day I went for a run and had to stop after 3Ks as I was totally out of breath! It's Summer here now and on a warm day if you leave it too late to go out the heat can feel really debilitating. On some running days you feel you just have no 'bounce'. Other days you feel great. Unfortunately I've never been able to discover how to maximise bounce running days. The day when I stopped after 3Ks I didn't feel like I had the bounce so - to compensate - I pushed really hard. Consequently my mins/km time was faster than usual but I ran out of steam (the heat also did not help!) a lot quicker than I usually would.
Today I just focused on running for a longer duration and didn't worry about my mins/km time. Basically I just 'relaxed into it'. I ran for 12 kms - my longest I've run in a few months and felt pretty comfortable most of the time. In the end my mins/km was about average - just under 5 minutes. It also helped that I went out pretty early. I had seriously forgotten to relax while running so it felt great to rediscover this. Maybe relaxing and bounce are correlated?
I've entered the 6 foot track marathon, which is in March this year. I've seen posted about this run so many times on hive. I was entered in the 2020 event - that got cancelled originally due to fire and then storm damage but probably would have also been cancelled because of Covid. Then for 2021, 2020 entrants were given the option to either enter the 2021 event or defer their entry until 2022. I opted to defer. I found out later in 2021 that I would have to run a qualifying time but then due to Covid delta wave the race organisers decided that qualifying times were no longer necessary because a lot of folks missed out on opportunities to run qualifying times. So basically ... it's been a comedy of errors!!!
This 2022 event was not something I'd thought much about until recently. Just last week mrshill asked 'What are your goals this year?' - 'Hmmm' I thought. 'Oh that's right! I'm supposed to be running a marathon this year. I think it's in March or April. Probably March. I guess I'd better start training!'. That's not much time. Lucky we had that conversation then. So now I have to step it up. Today was a good start but there's still soooo much work to do! For my next long run, I'll try to run for an extra 15 to 20 minutes than today's effort, relax into it and again not worry about speed.
I'm part of Orange Runner's club. They have two runs a week - a short Wednesday run and a longer Sunday run (usually 10-12 kms). I haven't been going regularly for some time now - I need to do that, as well as one long run on my own each week (and maybe another short run while I'm still on holidays). The club also has monthly trail runs so I will hopefully be able to do two - 6 foot track marathon is a trail run. The trail runners run at a separate location to the regular Sunday crew. I need the practise.
Ideally I should have started slowly increasing my training for the past couple of months to prepare so I probably won't be 100% ready but if I can step up my training each week and stay healthy hopefully it will be enough to 80-90%. Fingers crossed that will get me through.
This report was published via Actifit app (Android | iOS). Check out the original version here on actifit.io




14/01/2022

12515

Running,Gardening,Daily Activity
---
---