[Blog #75] Back to Racing | How to Prepare | Go Cycling!
Heeeyho Readers! Tomorrow is race day. How about sharing what I do to prepare?
---
Tomorrow is race day. I'll go full blast on the mountain bike for five laps, around a forty-kilometer challenge. Cross-country races are intense; the heart beats up the throat. Preparations for this season started weeks ago―late for me―, when my doc gave the green light.
In the previous post, I talked about general aspects that help us live healthier, stronger, more motivated. Check it down below!
[Blog #74] From fracture to cycling | Speeding up recovery | General tips
Today, I want to address the basic routines required to perform better on the bicycle. Aiming for cycling adventures or competitions, these tips serve everyone pursuing more intense exercising on two wheels.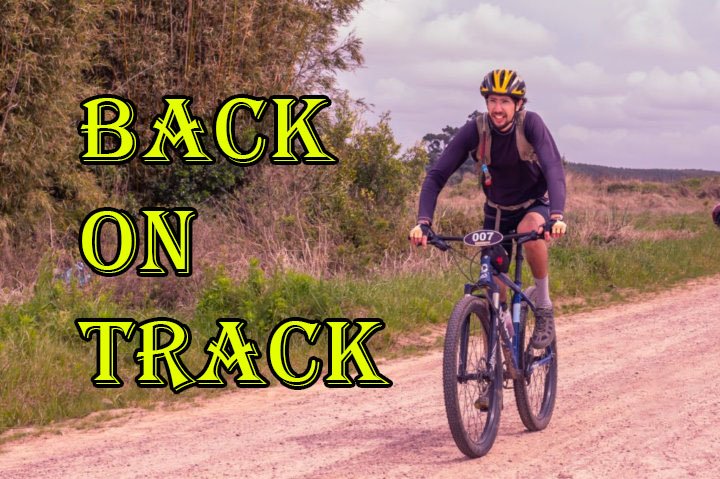 Racing marathon after the accident
---
Cycling performance comes with consistent training. It involves endurance, proper fitting, and doses of intensity. It also involves off-bike care. Let's see what I do to prepare.
1. On-Bike Preparation
Spinning the pedals and incrementing distances every day is a great way to build up endurance as a beginner. However, when pursuing greater achievements, just pedaling won't improve our baseline any further.
Focusing on a set of planned training is required to stimulate the body. Keep in mind: consistency is key! The goal is to have a doable routine, adapted to our week. Skipping days signals problems; an easier plan is required. A three-day structure is ideal for those with limited time.
One to 1-½ hours on Mondays, Wednesdays, and Fridays, with weekends dedicated to longer trips, should be ideal to start. Simple structure, but remember… consistency!
1.1 Endurance training
These are the long-distance, low heart rate, baseline cycling days (generally weekends). Improving resistance helps to expand our aerobic capacity, allowing for longer cycle touring / bikepacking trips without feeling tired at sunset.
The best part of endurance training is picking a route we enjoy, in nature or whatever. I aim for the 100-kilometer mark and avoid blowing up the heart rate (crucial). Using this training to go camp somewhere adds a dab o fun.
1.2 Intervals
Interval training involves regular bursts, alternating speeds from low to high. It's an important training tool used for building up cardiovascular fitness, maximizing aerobic capacity, and improving our capacity to sustain a stronger rhythims (such as leading a group pedal). Regular cyclists won't bother doing intervals, although these short routines benefit everyone.
Fun: Intervals are great for when we [cyclotourers] need to run away from those demoniac dogs alongside the road.
1.3 High Intensity
These are similar to intervals but shorter. The sprints last 30 seconds to a minute and help us build power. I'm yet to encounter a cyclist that likes high-intensity intervals. Even though short, this routine beats one to death, especially in a windy region such as mine.
1.4 Recovery
As the name suggests… recovery training is to recover! Forget about Strava segments. I generally go swimming to recover but spinning the pedals serve as well. Low intensity, higher cadence, one-hour maximum.
Keep in mind: It's best to consult a certified sports coach to schedule a specific training plan.
2. Off-Bike Preparation
2.1 Cross-training
Bicycles tend to unbalance our bodies due to continuous use of the same muscle groups. To counter that, I like to go swimming on Tuesdays and Thursdays. Again, I recommend swimming to anyone, as it's one of the most complete exercises. Moreover, swimming eases stress and further helps our cardiovascular capacity. Some friends opt for weight lifting, Pilates, or functional training. Anything but staying on the sofa! (only to write Hive posts).
2.2 Stretching
I like to mix stretching with breathing―mastered none, but trying―, since this routine has done wonders to get rid of anxiety. Without stretching we will never reach our full potential on the bike. In fact, the risk of injury is higher when we are rigid as a rock. Sometimes, cycling comes with back pain (it happened to me once, and ever since I've started stretching it's gone).
For Hive fellas: We tend to spend hours researching and writing our posts, which puts a lot of stress on the body. Find easy-to-follow stretching routines and perform every hour or so. Tell me how you feel later.
2.3 Nutrition
As stated in the previous post, nutrition is the most important aspect for a better lifestyle. The quality of our meals is the quality of our performance, even when cycle touring at a leisure pace.
Before a competition, I like to load up on carbohydrates, water, and vitamins. During the race, I take carbohydrate gels to boost the system. I have also been testing a natural isotonic drink consisting of lemons, honey, and a dab of salt―it keeps the body hydrated.
I avoid red meat the day before any endurance cycling because it clogs my guts to death. Today, for example, I'm eating sweet potatoes and chicken at night followed by a fruit mix with some other carbohydrates 2 hours before the race tomorrow.
2.4 Preparing the Bicycle
We don't want to wait 'till D-Day to discover problems with the bicycle. Nor should we make any changes to the bicycle settings (seat position) without time to adapt. Two days before the race, I like to wash and inspect the bike, lube the chain, test gears, check brakes, etc. I'm even more paranoid when traveling since breaking the bicycle away from home is a pain in the behind.
Tip: Learning basic bicycle repair is fun and helpful.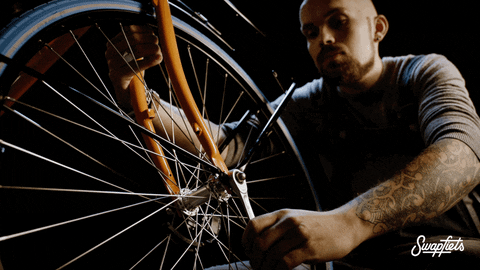 3. Conclusion
Cycling has become more popular, especially since the Coronavirus pandemic. As time passes, it becomes clearer that spending time outdoors, exercising, breathing fresh air benefits our immune system.
Even though the tips presented in this post are generalized, I believe they give a broad notion for those wanting to embark on the bicycle world. From here, the reader can research more in-depth information. Or, if there's interest, I can explore each topic in depth in future posts.
The idea is to inspire beginners into following the right path, with better understanding and away from potential injuries, which can potentially scare people off the sport. Remember: cycling safely is not just spinning the pedals. I hope you have enjoyed it and wish to see you all on the trails soon!
Peace.
---
Did you know that I have a book out? Check this!
Access Link: https://www.amazon.com/dp/6500272773?

---
If you enjoyed this post consider leaving your upvote for a hot coffee.
~Love ya all,

---
Disclaimer: The author of this post is a convict broke backpacker, who has travelled more than 10.000 km hitchhiking and more than 5.000 km cycling. Following him may cause severe problems of wanderlust and inquietud. You've been warned.
---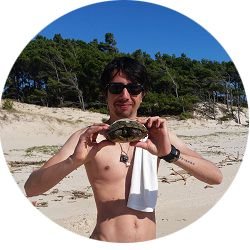 I'm Arthur. I blog about Adventure Stories, Brazil, Travel, Camping, & Life Experiences.
Follow me to stay tuned for more craziness and tips.
---
---