RABONA Season-80 Time to prepare for the next season
Hello! Football lovers...
Today I would like to share you
about my activities in Rabona
football manager (blockchain game).
If you play this game how is
your team in this Season-80?

Season-80 is ended. My team is
standing at 4th place with 58 pts.
My team won-19 lose-6 and draw-1
matches in this season. The last
5 matches result is won-4 and
lose-1.
Time to prepare for the next season
Season 80 is about to end. There
have only 4 matches left to finish
current season. It doesn't matter
your team has good result or not.
It is matter to prepare for the next
season.
Why preparation is important?
To be prapared is half the victory
Preparation is important. There
have player contract at the end of
each season. If the player contract
is expired the player will leave from
the club. That is why losing a good
player will make your team to be
fail. So I checked my players who
are going to expire at the end of
season.
Renew contract or cancel
As what I said let me say again
players contacts are important.
Players' contract terms are as
important as their age and
performance OS. Because some
players may getting old and
reducing their ability and OS. So
you need to cancel their contracts
who are declining OS.
Another important thing is
salaries In this game there have
Free Agency that you can sign free
player. Getting free players can
save your cost of financial. But if
you sign high OS free player at the
beginning of early season you have
to pay high salary. However free
players salaries are coming low
at the near of season end.
I cancelled one goalkeeper contract
and I bought one goalkeeper from
the market.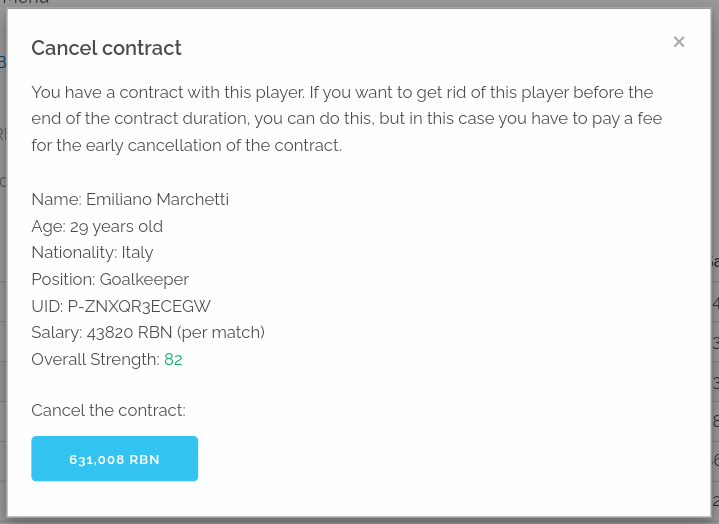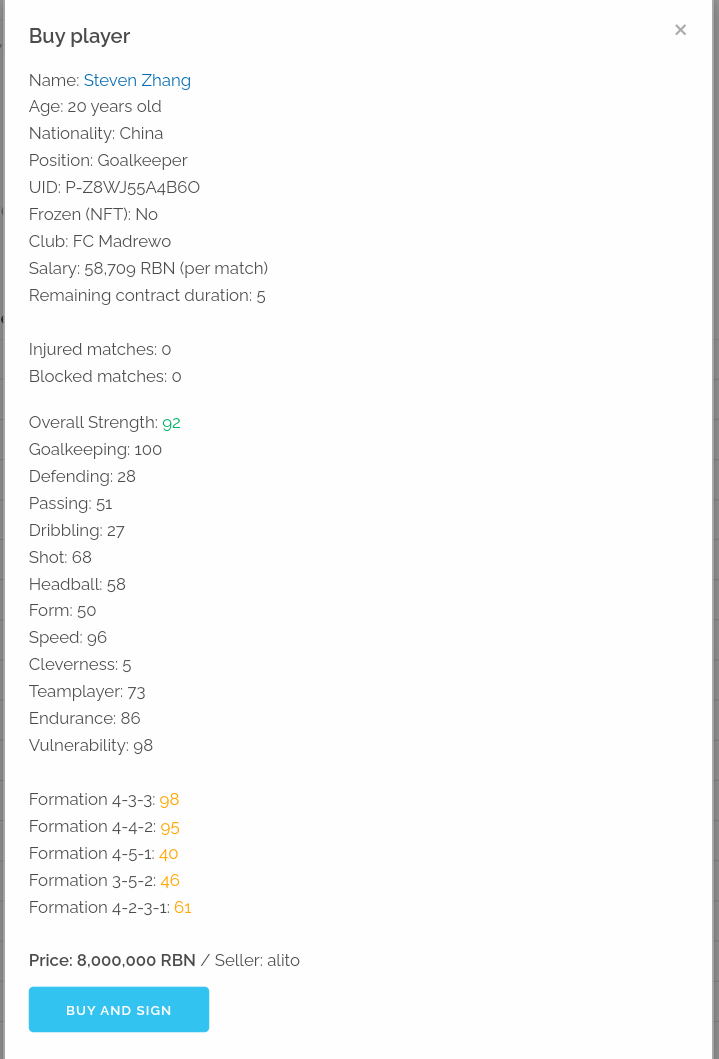 ---
---
Fans
Fans are important in a football
team. The team cannot stand
without the audience. Let me
summarize an income. There are
home and away matches in
football. Tickets for the sale of
home stadium tickets. The main
source of income is from selling
shirts. But in the away match,
ticket sales do not make money.
The only way to make money is to
sell shirts and scarfs. As a result,
you will earn more money if you
have more fans. The audience may
vary depending on the status of
your team. Therefore, it is
advisable to try to get at least 1 to 4
steps.
Fans:
Regional: 643,510
National: 7,122,323
International: 54,142,016
Total: 61,907,849
Do you know this Football game?
This is a Blockchain Game base on
Hive Platform. You can play this
game with your hive account.
Build your team and earn reward
Now there have a lot changing in this game and you will get daily Hive Reward
To know more about Reward read here
If you new and want to play this game please Click Here to know more about this game.
---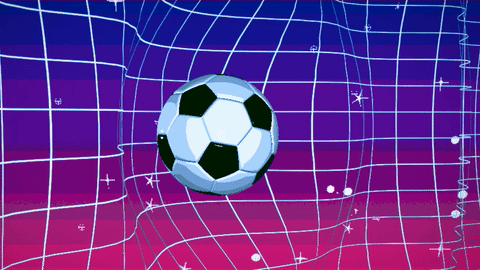 @myanmarkoko
12.06 22
---
---