Fitness: 22nd December 2021 + A Did You Know Fitness Question
Good Morning
All workouts this week are Christmas week workouts. It takes a lot not to eat all the fun stuff coming or being made in the house, only for eating it on Christmas day. 😊. I will be having fun too.
So, how did my Christmas week workout go? Pretty well. I slept like a log yesterday night, and though I got up at 4 a.m., I remember myself distinctly putting off the alarm and going back to sleep. It was 7 a.m. by the time I woke up.
I still did a lot on the fitness front. Let's take a look.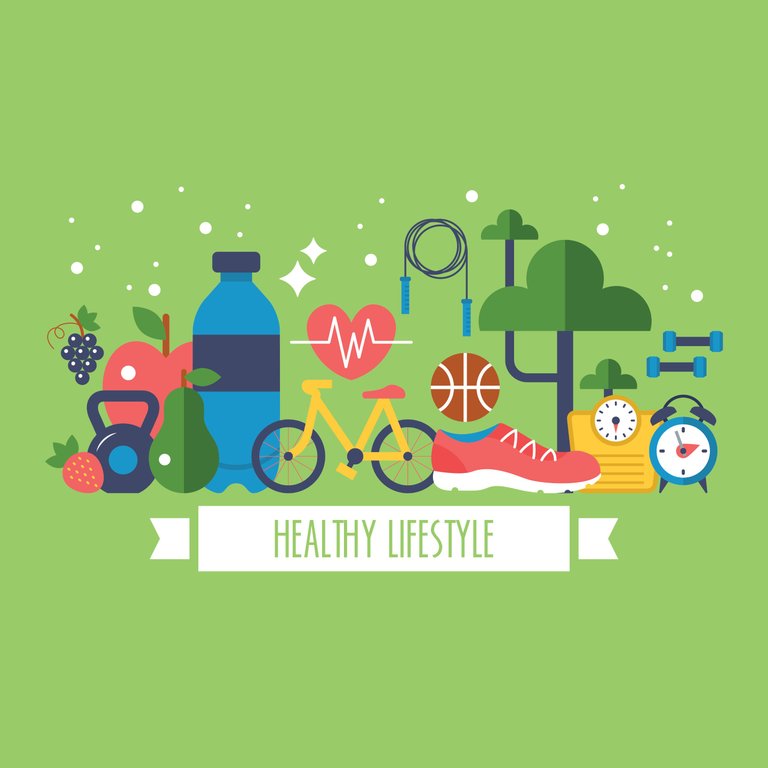 The walk nor the run could not happen today. I focused on weights and stamina exercise today. Here is a list of fourteen exercises I did without a break.
Suicide-drill: two sets
Shuttle-run: one set with four reps
Jumping-jacks
Wall-sits
Pushups
Crunches
Step-ups
Squats
Tricep Dip
Planks
High Knees
Lunges
Pushups and Rotation
Side Planks – each side
Barring the first two, each of the remaining exercises were done for 30-seconds. The idea is to go through the entire set without a break. We can take a break after the completion of the fourteen.
Just to add spice, I did some weights too. The focus was only on the biceps. I couldn't complete the physical fitness without a bit of stress training also. I did the overhead dumbbell hold for a minute. The thing about this is that I can feel the contraction of my lower abs and back when I am doing this. When I say contraction, I mean in a good way. It feels as if they are getting exercised too. I would seriously suggest trying it out.
And then I had to round it up with Ho'oponopono sessions. For those wanting to learn more about Ho'oponoponoo, here is my write-up on the topic.
What Is Ho'oponopono? | The Hawaiian Healing Technique
Have fun reading and practicing.
Anyway, that's it from me for now. I will see you all tomorrow.
Namaste.
😊
-----------******--------------
Did You Know?
Joe Reverdes holds the record for most squats (male category) in 24 hours. He did 25,000 squats in that time. In fact, he achieved it within 24 hours, starting on 4th September 2020 at 7:45 a.m. and finishing on 5th September 2020 at 7:28 a.m.
What's more exciting to know is that Joe was 53 years old at the time of setting the record. He wanted to show his grandchildren that age is just a number. I guess he has not only shown his grandchildren but the world that age is just a number!!
Way to go!!
-----------******--------------
Image Courtesy: Geralt @Pixabay
-----------******--------------
Some Useful Sites to Give You More
Some of the good crypto-writing-earning sites:
Publish0x: Earn ETH || Read.cash: Earn BCH || Trodl
----------------------
Some good earning sites for Tweet size posts
Torum: Earn XTM || Noise.cash: Earn BCH || Tipestry: Earn Dogecoin, Dogecoincash & SuperDog
----------------------
Some crypto-faucets and jewelry earners:
Horizen: Earn ZEN || Mene: Earn $5 on signup || Earn Litecoin || Earn Bitcoin || Pipeflare: Earn ZEC, FLR, MATIC
----------------------
Few Gaming-cum-earning sites
Splinterlands || Drugwars ||
----------------------
Spot and/or Futures Trading Exchange
Binance || KuCoin || WazirX || Bityard
----------------------
Search Tool That Pays in Crypto
----------------------
---
---