Fitness: 6th August 2022 + A Did You Know Fitness Question
Good Morning
The morning turned cooler than usual. It was like the winter was in full flow. I don't know how it happened, but I liked it, albeit a bit getting used to it. I guess the thick cloud cover over the city could be one of the reasons for the chill. I love it.
Such weather was a welcome sign for a good morning run, and I did not miss it. I was not as early as my usual morning schedule but made use of what I ever time I had.
So, what did I do today?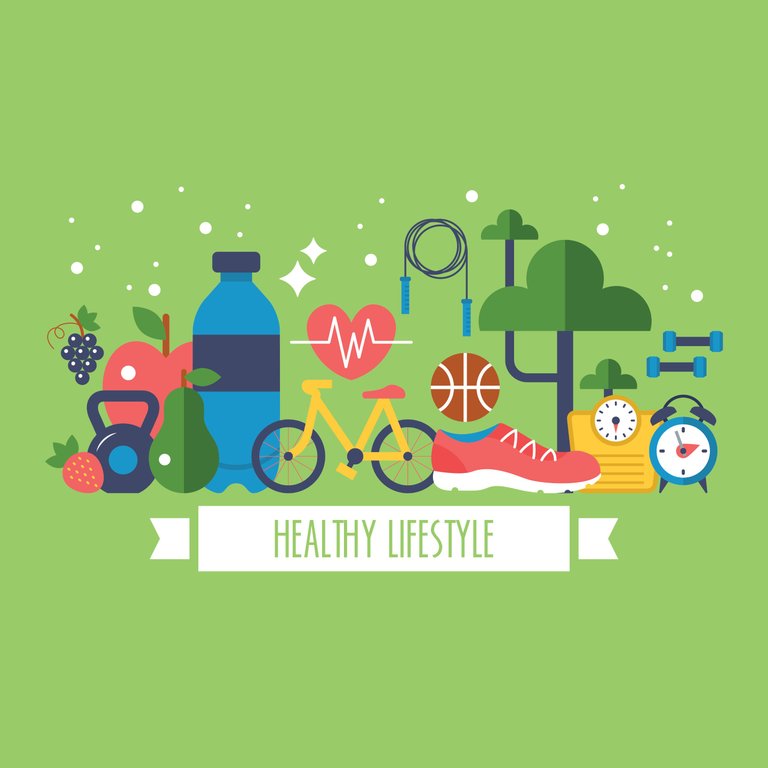 I ran about six kilometers, which was a tad tiring because of a gap of one month. I had done the distance twice last month; however, it is not as frequent as before. Once the monsoons bow out, I can resume my daily runs. That would be fun.
I did manage to get some amount of weights done. The focus was only on my arms, both biceps, and triceps. I gave the arms a shock with heavy weights and could feel my muscles screaming. It was just the way I love it. 😊
Lastly, I did get a few sessions of Ho'oponopono as soon as I was done with the weights. Here is my write-up on the topic for those wanting to learn more about Ho'oponopono.
What Is Ho'oponopono? | The Hawaiian Healing Technique
Have fun reading and practicing.
Anyway, that's it from me for now. I will see you all tomorrow.
Namaste.
😊
-----------******--------------
Did You Know?
Zydrunas Savickas of Lithuania holds the record for the Fastest Power Steps. Fastest power steps refers to the activity of carrying three 225 kg weights separately over a flight of five stairs in the quickest time.
Zydrunas carried the three weights over the five steps in 31.6 seconds. The record was set on 26th June 2014 in Milan, Italy.
Zydrunas also holds the title of 2014 World's Strongest Man. That's some enviable list of records! 😊
-----------******--------------
Image Courtesy: Geralt @Pixabay
-----------******--------------
Some Useful Sites to Give You More
Some of the good crypto-writing-earning sites:
Publish0x: Earn ETH || Read.cash: Earn BCH || Trodl
----------------------
Some good earning sites for Tweet size posts
Torum: Earn XTM || Noise.cash: Earn BCH || Tipestry: Earn Dogecoin, Dogecoincash & SuperDog
----------------------
Some crypto-faucets and jewelry earners:
Horizen: Earn ZEN || Mene: Earn $5 on signup || Earn Litecoin || Earn Bitcoin || Pipeflare: Earn ZEC, FLR, MATIC
----------------------
Few Gaming-cum-earning sites
----------------------
Spot and/or Futures Trading Exchange
Binance || KuCoin || WazirX || Bityard
----------------------
Search Tool That Pays in Crypto
----------------------
---
---