[ESP/ENG] Sinopsis de un juego rápido!/synopsis of a fast game
---
Hola amigos, veamos la siguiente partida. Pertenece a una partida bala es decir, de minuto para cada jugador. Y hoy veremos la catástrofe de errores que llegamos a cometer en esta modalidad, el primer. Importante es que la mayoría de los jugadores aficionados tienden a desviarse por completo de la teoría de apertura sea cuál sea, en la primera partida que les muestro van a notar mi garrafal error al dejar la dama atacada y obviamente mi rival la captura me rindo en apenas tres jugadas porque mi rival se salió de la teoría y termina ganándome la pieza más valiosa.
Hello friends, let's see the following game. It belongs to a bullet game that is to say, one minute for each player. And today we will see the catastrophe of mistakes that we get to make in this mode, the first one. Important is that most amateur players tend to deviate completely from the opening theory whatever it is, in the first game that I show you will notice my blunder by leaving the queen attacked and obviously my opponent captures it, I surrender in just three moves because my opponent went out of the theory and ends up winning the most valuable piece.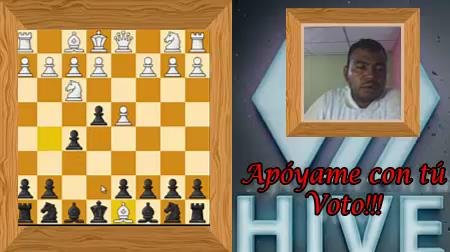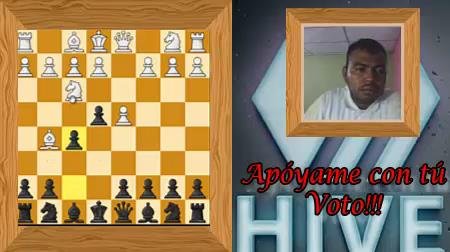 En la segunda Partida llevamos a cabo un esquema que es muy habitual también en este tipo de partida y en el intercambio de la mayor cantidad de piezas posible, sinceramente esto Me desespera bastante ya que el ajedrez es un juego de táctica y y profundidad de juegos y el hecho de estar cambiando todas las piezas desde la apertura para mi significados un acto como de cobardía, ya que normalmente empuja una partida en un final de peones que es bastante tedioso y además estos finales de peones y Reyes tienden a alargarse demasiado sobre todo cuando hay peones en ambos lados del tablero y debes estar pendiente de que no te coronen. Normalmente se tienden a bloquear las posiciones, sin embargo, en esta partida yo termino ganando por Jaque mate pero aplicando otra ley básica del ajedrez en partidas rápidas y en el esquema de patrones y Jaque mate. Normalmente se puede dar mate con un caballo y la dama, dos alfiles, dos Torres, con la torre y alfil, incluso únicamente con el caballo en ciertas posiciones, en el video les están explicando cómo va este tipo de modalidad Cuándo se aplica este tecnicismo de intercambio de piezas debe tomar a Tu rival y llevarlo a un sitio donde 2+2=7, de este modo su confianza lo hará caer en errores que tú puedes aprovechar al máximo con espero disfrutes el video. Las imágenes utilizadas en la descripción escrita por persona fotogramas probados en la edición del video al igual que la miniatura por Gracias por tu visita con más saludos.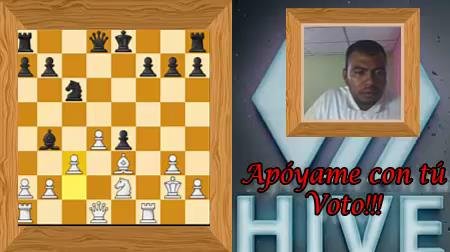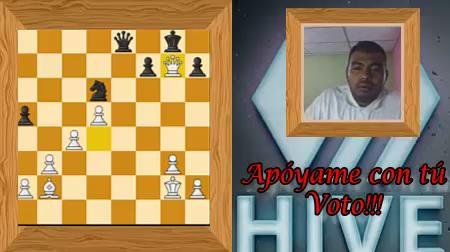 In the second game we carried out a scheme that is also very common in this type of game and the exchange of as many pieces as possible, sincerely this makes me quite desperate because chess is a game of tactics and depth of games and the fact of changing all the pieces from the opening for me means an act of cowardice, as it usually pushes a game into a pawn endgame which is quite tedious and also these pawn and King endgames tend to drag on too long especially when there are pawns on both sides of the board and you have to be careful not to be crowned. Normally they tend to block positions, however, in this game I end up winning by checkmate but applying another basic law of chess in rapid games and in the pattern and checkmate scheme. Normally you can checkmate with a knight and queen, two bishops, two rooks, with the rook and bishop, even only with the knight in certain positions, in the video they are explaining how this type of modality goes. When you apply this technicality of exchange of pieces you must take your opponent and take him to a place where 2+2=7, in this way his confidence will make him fall into mistakes that you can take full advantage with I hope you enjoy the video. The images used in the description written by person frames tested in the editing of the video as well as the thumbnail by Thank you for your visit with more greetings.

---
▶️ 3Speak
---
---