Ted Lasso (series): Decent, but extremely predictable
I only recently found out that this series was even a show and it just happened in a casual conversation with friends.
If you are not familiar with it that wouldn't surprise me because it is on AppleTV which maybe a lot of you have. I know that I don't pay it very much mind.
The idea behind Ted Lasso was spawned by a few comedy shorts that were made a while ago about an American football coach getting hired to be the head coach of a English Premiere League soccer (football) team and how he knew almost nothing about how the sport even worked. It was funny for a few minutes but after a while there are only so many jokes that can be made about an American being ignorant about how another sport works.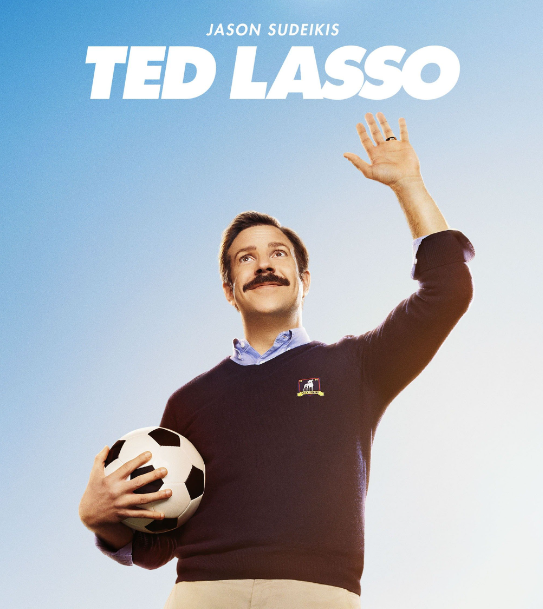 src
I think that the writers recognized that they couldn't possibly make an entire series that was JUST about an American coach not understanding soccer and there had to be more elements to the equation that just that. So therefore they installed the fact that Ted Lasso is actually a really genuinely good person who has a method of coaching people in any sport to encourage them towards excellence even if the players know much more about the game than the person who is meant to be leading them.
The character Ted is completely immune to all the criticism that he gets from the media, the players, the fans, and even other members of the management at the club. This "happy and devoted no matter what" aspect of Ted is what draws people to listen to him, even though he was intentionally set up to fail by the owner who wants the team to fail. In this respect the show is very similar to the movie Major League starring Charlie Sheen back in 1989.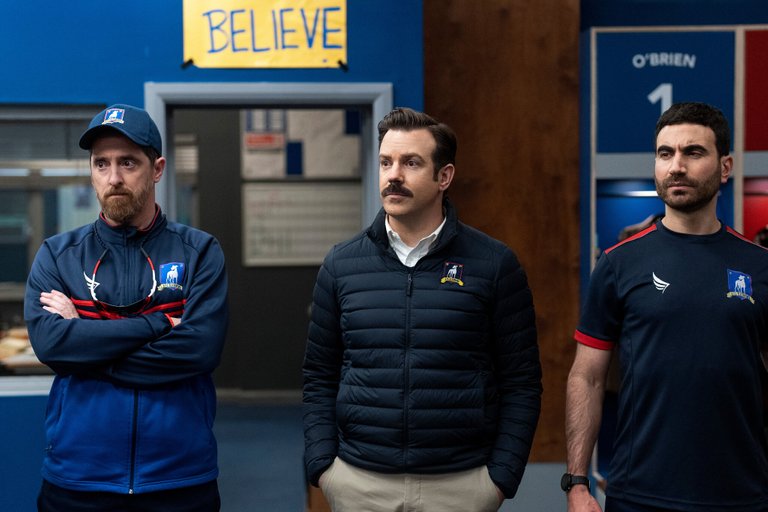 src
I don't think Ted Lasso is a bad show and the 7 Emmy's that it has won kind of speaks to that end as well. The problem I have with it is the fact that a person with a small amount of intelligence can tell in the first episode and a half exactly what it going to happen down the line with all of the various characters. When this all starts to fall into place you are not at all surprised and I just had a feeling of "of course."
This predictability is something that kind of irks me about almost all American shows in that they seem to be so afraid to take risks and deviate from a tried and true method of storytelling. Think about Dead to Me with Christina Applegate that only has 2 seasons and for whatever reason they are dragging their feet on making another: That show was excellent and I don't think anyone could predict where the story was going. That is why that show is excellent whereas Ted Lasso is just OK.
Fans of sports and especially soccer / football will probably get a few laughs out of this but for the most part I don't think that this series can possibly withstand the test of time because every single episode is basically the same thing as the one that came before but with some minor tweaks in the story.
Should I watch it?
I think this show is just fine if you aren't expecting anything really ground-breaking. There is very little that is going to happen that will surprise anyone who watches but the production value is actually pretty good as you would expect from the bottomless pockets of Apple. I will still continue to see a new episode here and there but because I can already predict what the end result is going to be there isn't much suspense there and I wouldn't say that I am really enthusiastic about it. This is something to keep in reserve for when you are looking for some easy watching that is reasonable entertainment that you don't really have to think about when you are watching it. It wont be for everyone but I think it will be for enough people to keep it going for maybe 3 seasons.
Despite my name Ted Lasso is not on Netflix nor will it ever be. It is on AppleTV or you know, a bunch of sites that have pirate in the name.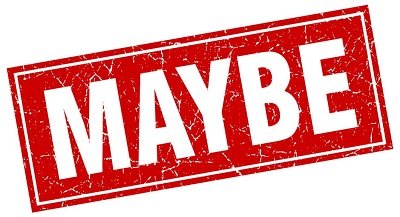 ---
---