Morning Run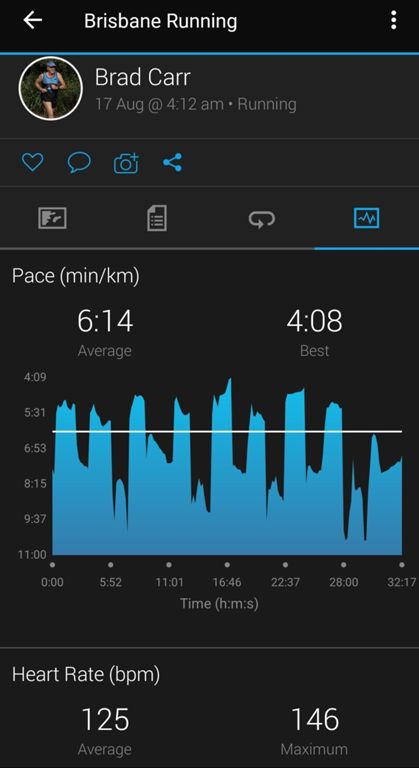 new.things just finished a 5.18km run, that lasted for 32 minutes.
This run helped new.things burn 284.0 calories.
---
Description from Strava: 8x400m 200m recovery. Cool fresh morning, took a while to get into it. I have been doing this weekly interval session for a while now and am keen for a change and to mix it up. Though I really would like to get my 400m efforts a bit more comfortable and consistent before moving on.
---
If you would like to check out this activity on strava you can see it here:
https://www.strava.com/activities/7649549701
About the Athlete: A 5km runner living in Brisbane and an avid parkrun tourist that has done a few Triathlons, Ultras and Ironmans.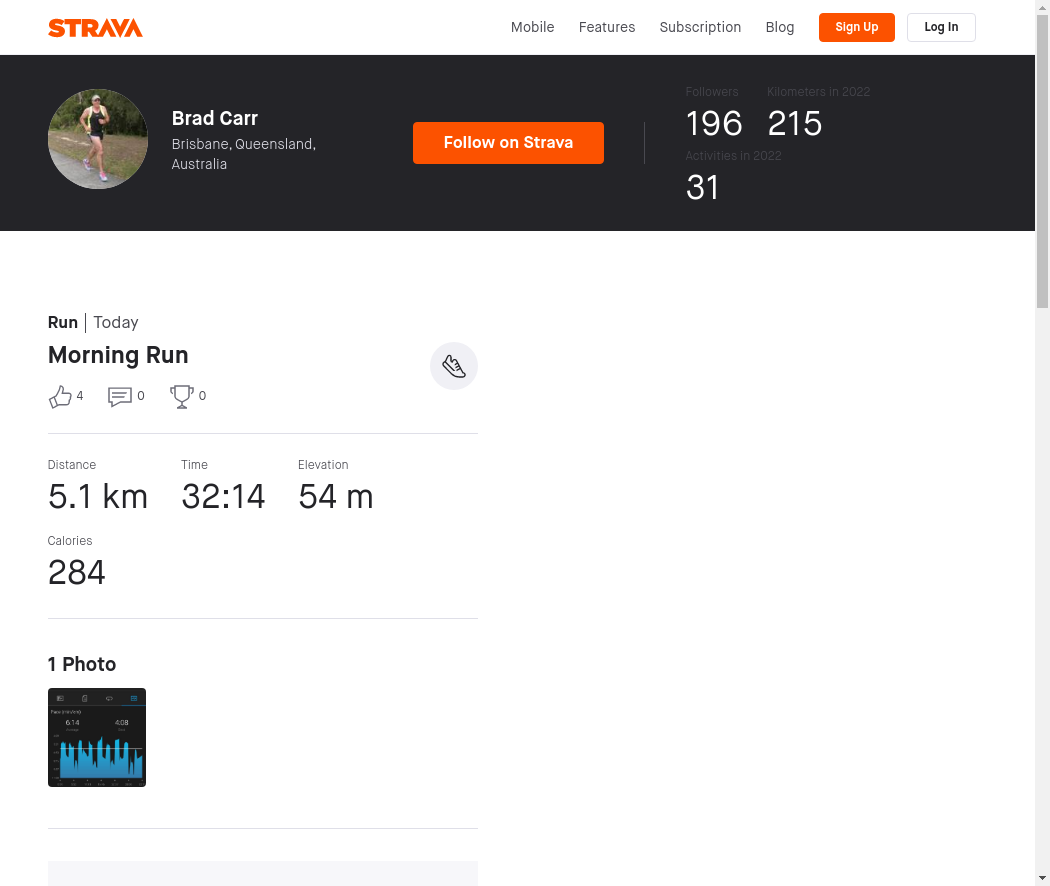 This is an automated post by @strava2hive and is currently in BETA.
---
---