Share Your Battle Weekly Challange : VenariSpellsmith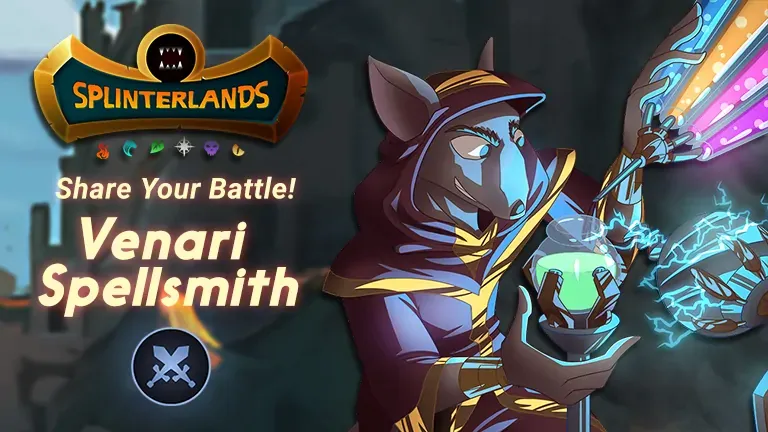 CHALLENGE RULES
Theme : Venary Spellsmith
Edition: Chaos Legion
Rarity: Rare
Element: Neutral
Attack: Magic
Abilities: Dispel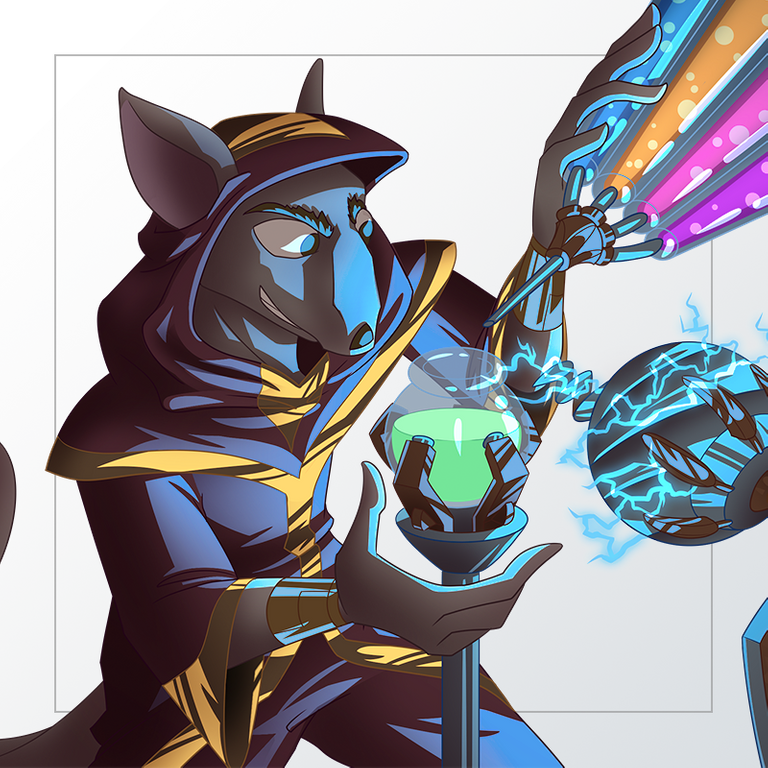 The Spellsmith set his jaw as the Minions of Chaos marched across the battlefield, laying waste to everything. The battle had taken its toll, but he and his comrades stood their ground, slinging spells at the advancing legion. The mages of the Chaos Legion were masters of their art and weaved their magic like bards weaving a tale. They were battle-hardened, true, but they'd never faced the fury of a Spellsmith before. The Chaos Legion's spells slammed into the front rank not thirty yards from the Spellsmith. He used his magic to reflect the damage back at the enemy, and many staggered and fell, smoldering. Next, he dispelled their protective magics, leaving them vulnerable to a counterattack. A lighting bolt flashed from his fingertips, followed by a bolt of fire that ignited an advancing mage's robes. The man didn't slow. He raised his own hands, and deadly shards of ice flew at the Spellsmith and pierced his clothing and flesh. The Spellsmith dropped to his knees, blood pooling around him. Now, the Chaos Legion mage stood over him, leering malevolently. The Spellsmith smiled wearily and spread his arms, and his body erupted in a surge of arcane energy that tore through the mage's body, and he fell dead beside the fallen Spellsmith.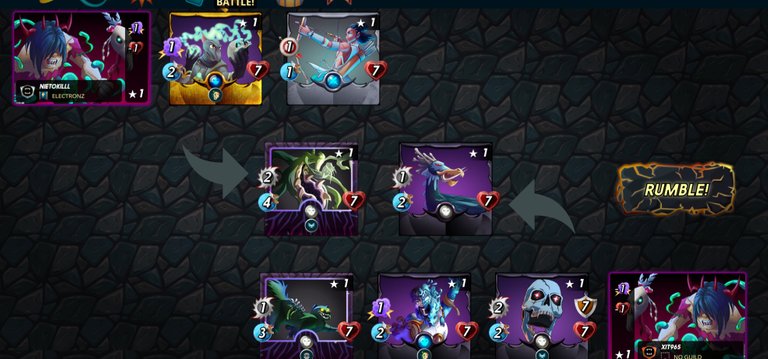 RULE GAMES

Leagues = Silver
Match Format = Modern
Weak Magic & Equalizer
summoner = only death Summoner can be use
manacaps = 16
MY LINE UP
---
SUMMONER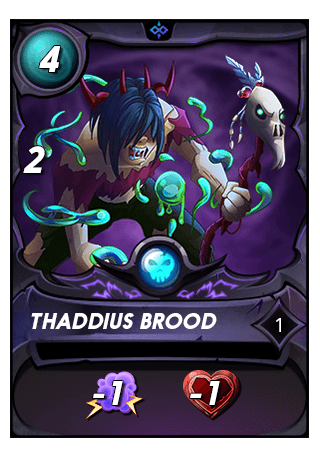 I choose Thaddius Brood Lv 1 because only summoner death i have , this card can redus magic -1 and health -1
---
TANK/FIRST POSITION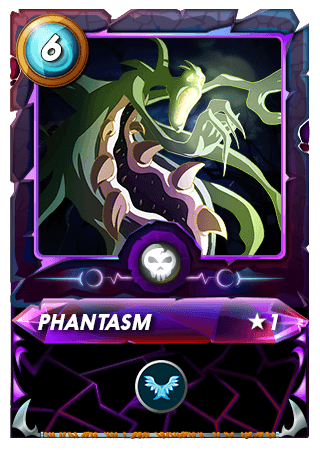 I chose this card because this card have much health and flying ability
---
SECOND MONSTER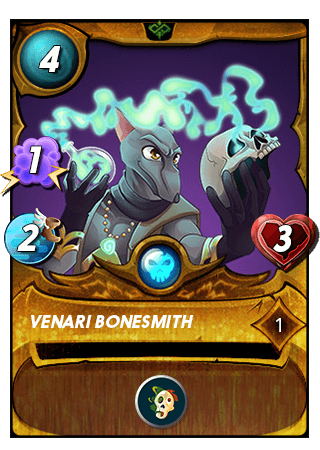 I chose Venari bonesmith because this monster is theme the battle challenge and have life Leech ability
---
THIRD MONSTER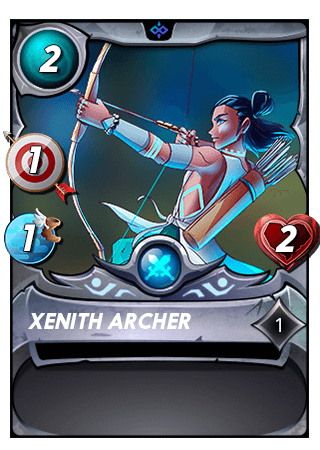 I chose Zenith Archer "cause with reules set close range this can give damage range 1.
---
---
---
RESULT BATTLE
BATTLELINK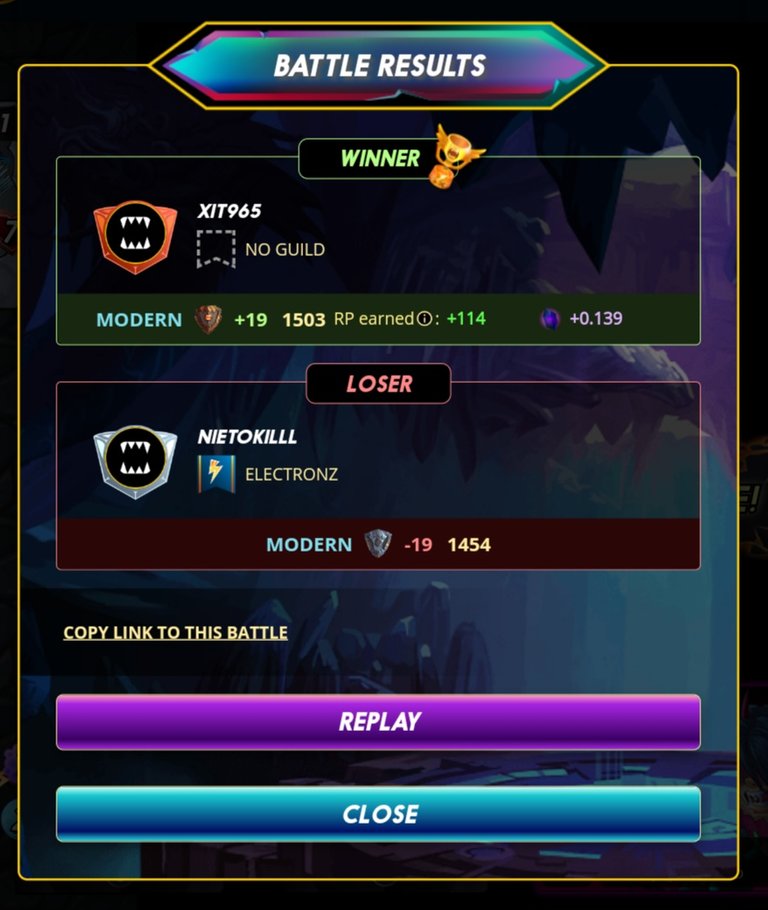 I Lose with this strategy.
---
My Opinions About This Monsters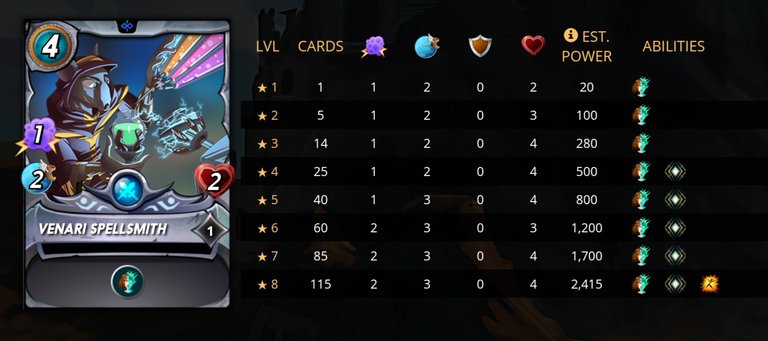 low mana Low mana cards giving advantage whenever we left with few mana. I really recommend to use this in 20-30 mana cards as it has Rush ability (reduce all monster armor) At level 5 this card bring thorn ability that will quite useful to harm the enemy or even break their armor
Thank you for reading my post, i hope you enjoyed this post and could give another view about this monster. Let me know if you got another view about this monster on comment section.
---
---
All Resources from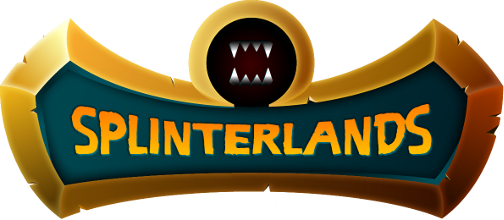 for the card image
Dividers taken from my friend @kyo-gaming

---
---