SHARE YOUR BATTLE Weekly Challenge! SILENT SHA-VI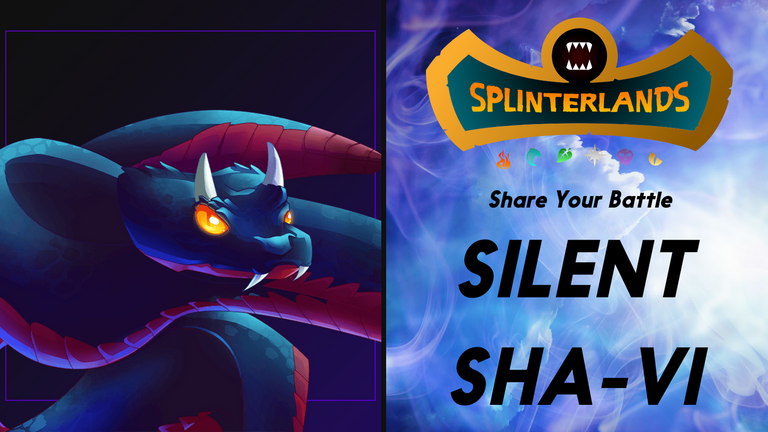 CHALLENGE RULES
THEME: SILENT SHA-VI
Edition: CHAOS LEGION
Rarity: COMMON
Element: DEATH
Attack: MELEE
Abilities: Sneak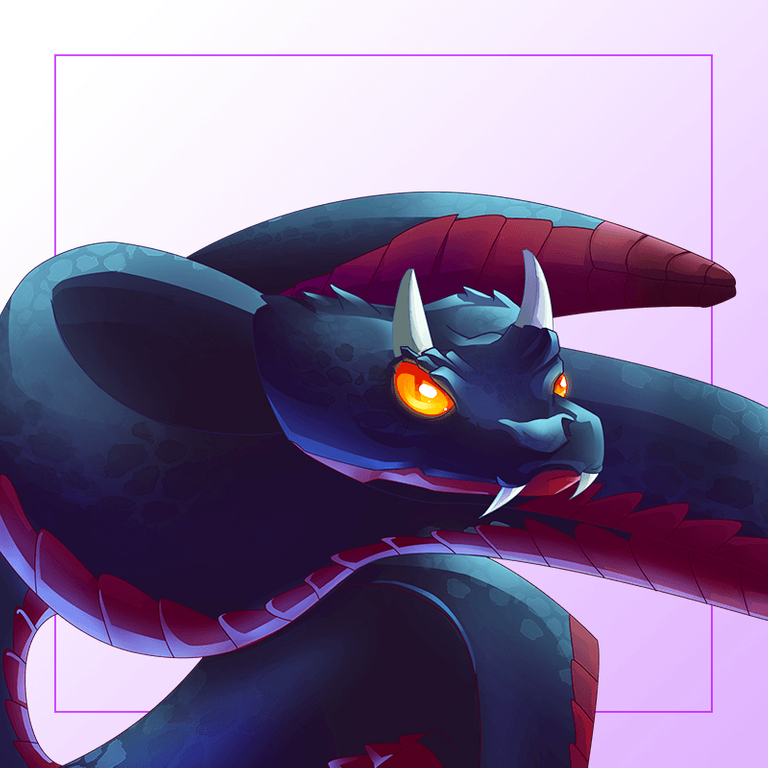 Silent Sha-vi are entities from the shadow realm that take the form of giant snakes. They travel in darkness and shadow as if each dark corner is a gateway that leads elsewhere. They have an appetite for slow and creeping deaths, feeding off the escalating fear of the victim.
If you think there might be a monster under your bed, it's probably a Silent Sha-vi. Tommy huddled beneath the covers in his bed, his room all the darker for lack of moonlight this night. The child knew there was a monster that crept within the house. He knew it. But his parents wouldn't listen. And tonight, just like the night before, he heard a sound underneath the bed. Tommy remembered what his parents told him. To just look under his bed. Then he would realize he was safe. The boy slowly sat up, his breath hitching in fear. His room seemed all the more frightening at night. Everything was shadow. Everything was a potential figure skulking in a corner, watching him. He crawled to the edge of his bed and slowly lowered his head down. Heart pounding within his ears, he peered into the abyss underneath. Two serpentine eyes peered back. And Tommy screamed.

RULE GAMES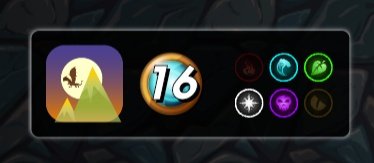 Lost Legendaries = Legendary Monsters may not be used in battles
summoner = Fire and Dragon can't be use
MY LINE UP
---
SUMMONER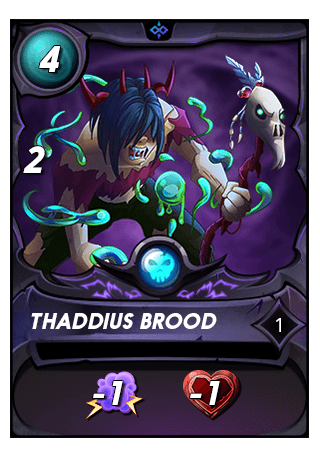 I chose Thadius Brood Lv 1 because reduces health and magic attack by -1
---
TANK POSITION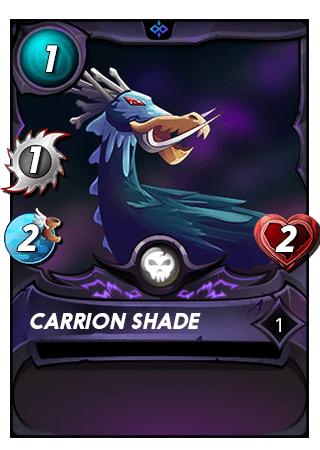 I chose Carrion share because He became the first shield to be attacked by the enemy, Thus reducing the attack speed to the main tank monster
---
SECOND MONSTER / MAIN TANK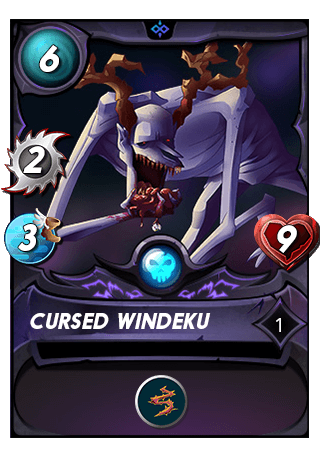 I chose cursed windeku Lv 1 because Have the ability thorns When hit with a Melee attack, does damage back to the attacker
---
THIRD MONSTER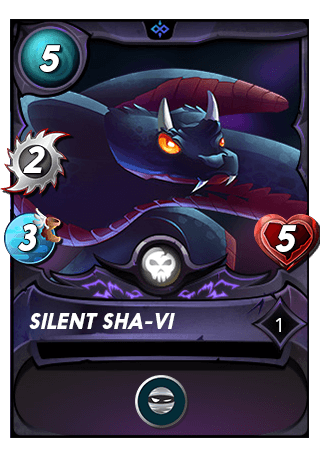 I chose Silent Shavi 1 because Have the ability to sneak, Targets the last Monster on the enemy Team instead of the first Monster,Unless there is a monster with Taunt on the enemy's team, Sneaking Monsters will always attack the last position
---
---
---
RESULT BATTLE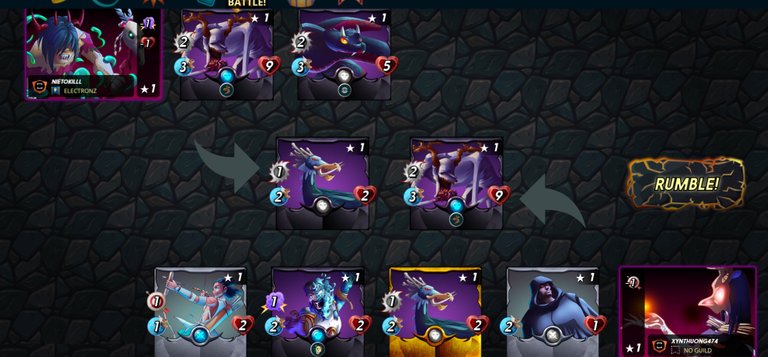 BATTLE LINK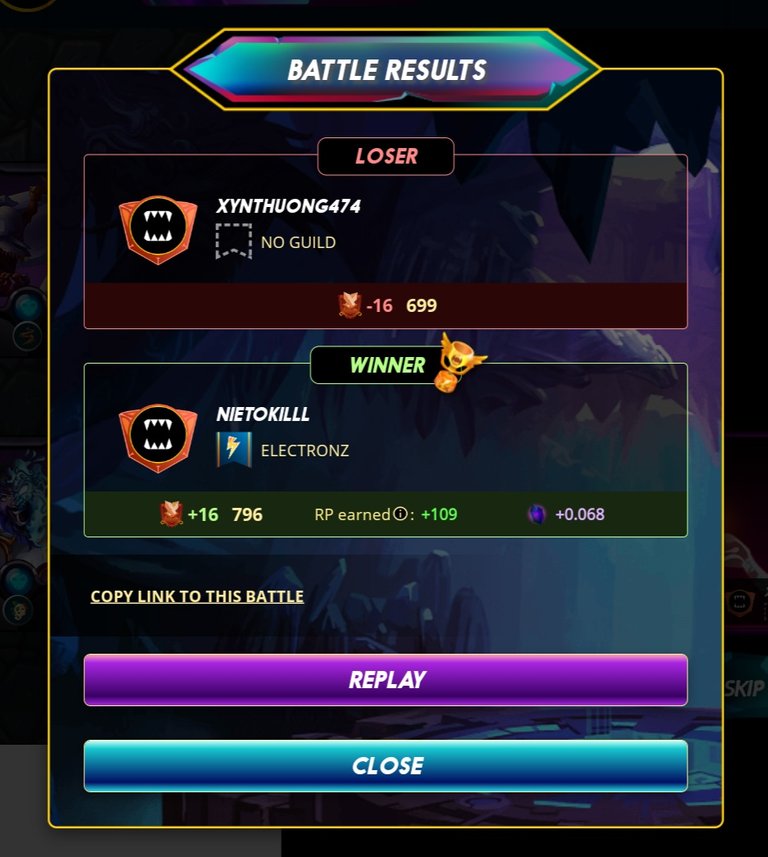 I Win with this Strategy
---
My Opinion About This Monsters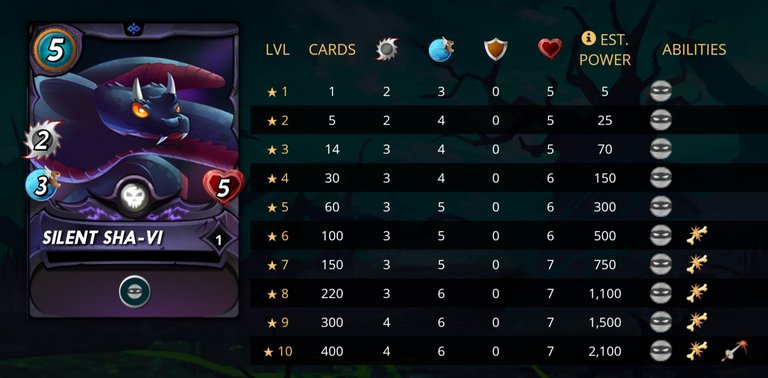 low mana Low mana cards giving advantage whenever we left with few mana. I really recommend to use this in 15-21. This monster attacks the enemy's rear sequence with the sneak ability. When you use this monster at level 6 it will be even more vicious with the cripple ability (Each time an enemy is hit by a Monster with Cripple it loses one max health).
Thank you for reading my post, i hope you enjoyed this post and could give another view about this monster. Let me know if you got another view about this monster on comment section.
---

All Resources from
---
---