A Big Mistake At Old Trafford.
Referee made tonight terrible!
I just finished streaming Manchester United's match and I am really angry. Though Manchester United didn't play that fantastic kind of football that was expected of them but there was still so much time to make things work out well until the referee decided to ruin it all.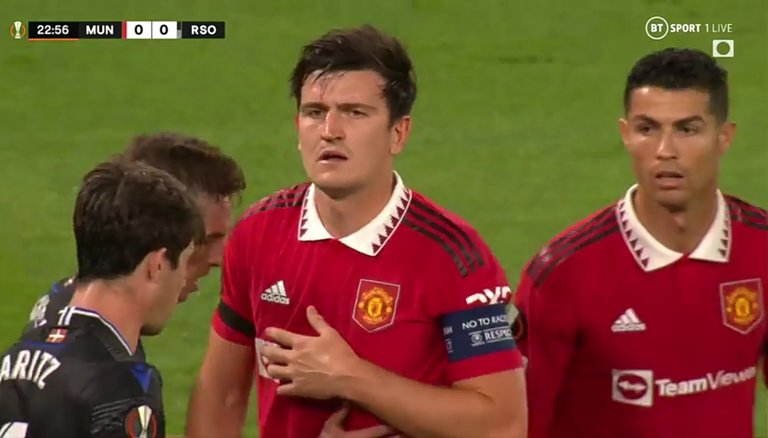 Rule for handball states that of the ball deflects on any part of the player's body before the hand then it's not a handball offense but what happened tonight?
I really can't get over it yet, and the most annoying part was that the referee didn't even care to check the monitor to see if his call was right or not.
So much has been going wrong with referees and VAR's decisions lately and it's really pissing football lovers off. We can't just afford to see a football match with fair judgements at all times, there just has to be one false and annoying call from the referee.
It's obvious United lost the match already but I personally feel the referee for the match needs to pay a price for what he caused tonight; it's just do difficult to believe that such penalty was awarded.
RIP to Her Majesty, Queen Elizabeth II
It's was really a sad news today and now I wished the news overpowered the match and made it impossible for it to happen because this really flawed my night.
---
I don't know why Ten Hag decided to gamble Maguire and Linderlof in today's match, it's already obvious that Martinez and Varane are the starters that are fit enough and if he had truly wanted to give them chance to prove themselves, it shouldn't have been against Real Sociedad who happens to be the biggest threat to us in our group.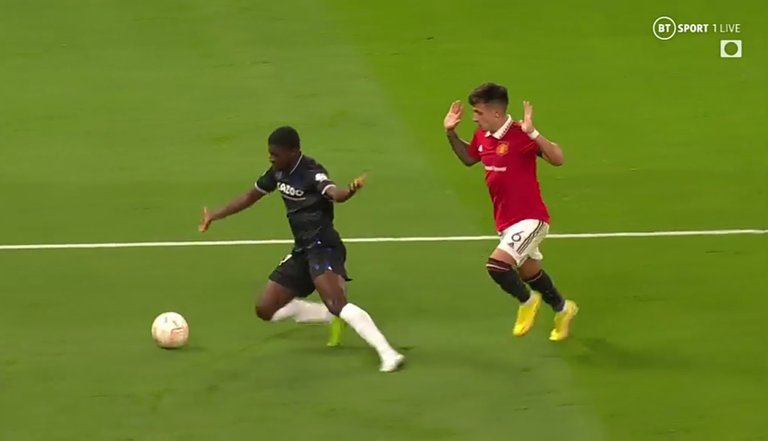 I could have said that I've got no worries and that I am sure that United would qualify but I learnt tonight that only the first position from all groups in the UEL proceeds to the knockout stage immediately;
All second place position teams have to play with the UCL third place position clubs in other to earn their promotions to the knock out stage.
It's just one match down but I feel this one match is the everything for United in the group she belongs to. Perhaps if Sociedad loses to any of the other two teams while United wins in Spain, toping the table then could be very much visible and feasible for United.
---
I really don't know what kept Rashford absent tonight but then, it seems like Ronaldo shouldn't have started the match tonight at all and the likes of Martinez should have started instead.
At first, I was hoping to see Sancho and Antony starting together in order to have the dribble threat on the high side for United but somehow, for a or some reasons unknown to me, Ten Hag decided to give Elanga a chance and though he tried but we need more.
Another personal observation or feeling is that; it would have been more strong for United if only they both Erikson and Bruno playing together.
It was really a bad night but we move again! GGMU!
---
All images are snapshots from live streaming.
---
THANKS FOR READING MY SPORT REPORT.
---
---