Back to Back with Villa shows more of United's loopholes...
Happy Sunday Sport Lovers.......
Due to some logistical occurrences I've not been able to write my sport reports like I usually do but I hope to me able to do more these couple of days. As a lover of football, I am also gradually following the AFCON tournament. My county (Nigeria) has been impressing by winning their first two matches keeping them on top of the Group D table.... Moving on to the real talk of this report below......
---
After the change of Manager, it has been more obvious that United's problem isn't just the Manager without a play pattern but even the players are to be drilled and some are just to be offloaded. Considering the back to back face off against Aston Villa has showed even more lapses in the team.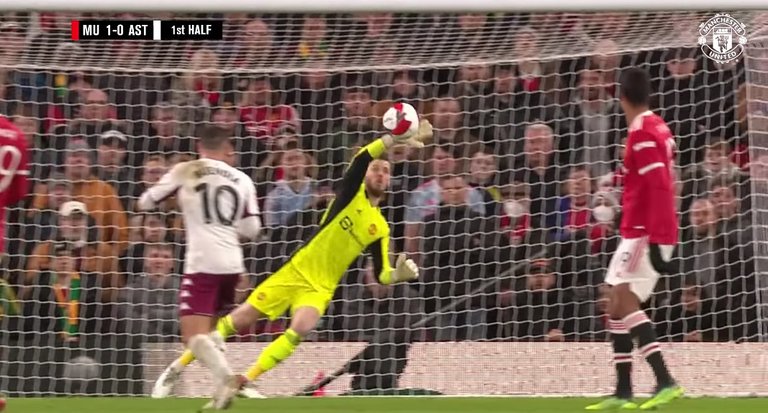 Like I've said in some of my previous posts, at the moment, De Gea is the best thing United has. For more than two months now, I haven't seen a single match where De Gea doesn't have significant save and that always tells me how much of an improvement United needs in their defensive structure.
Personally, I am quite glad that Rangnick had recognized that Maguire is more of a calamity in United's defense but then, the major problem I am getting to visualize in every single match even before the departure of Ole, the defensive midfield position isn't handled well at all.
Fred is one of the few big errors in United's midfield. He's just so liable to committing errors through passes and that had cost united just so much losses. The funny thing is United doesn't have any better replacement for Fred just a mere pair. Scott can't get to play Fred's position better neither can Pogba, Van De Beek nor Matic play it better.
I think it's just fine to agree that United needs to sign a DM this month if they still have the dream of making the top 4 at the end of this season.
---
During the first meeting against Aston Villa in the FA Cup some days ago, United played the first half of the match like they actually wanted to win the match but it pained me when I saw them falling back to more of a defensive game in the second half....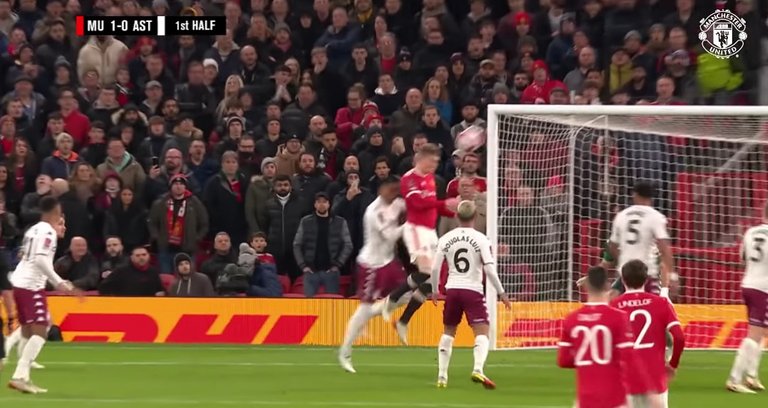 The early goal from Scott gave United the upper hand but evaluating what United played after the first him, I was just so disappointed. I expected more but it was just a lucky win for United.
Another problem that was vivid in the FA cup match was the lack of agreements within the attackers and a perfect example was the case between Greenwood and Rashford. Greenwood played a selfish game whereas he could have helped Rashford to secure a perfect goal during the game and Rashford on the other hand also got angry easily and decided to show less efforts in going for the goal. I think that's an issue to be addressed in the dressing room because I believe in the concept of hierarchy and Greenwood is the youngest who needs to be tutored on how to relate well with his senior colleges and the ball on the pitch.
---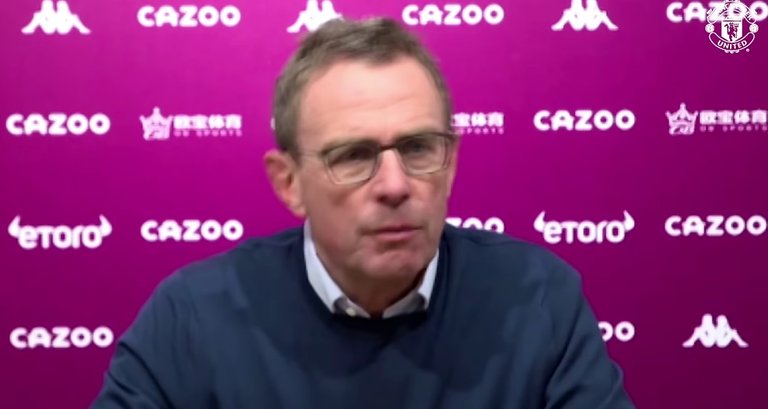 Rangnick himself, I am sure he's still contemplating on those who are definitely going to make his starting eleven on a standby note but personally, I feel he's still looking forward to the opportunity of being able to bring in some new players who can easily understand and play his 4-2-2-2 formation for him better.
Another vivid fact after United's last two matches was that the theory people claimed to believe saying that Ronaldo is United's problem isn't true. I had said it before that Ronaldo isn't a need in United but he isn't the team's problem either, there are just so much to be corrected in the place of defense and creativity.
I only hope Ralf gets it right soon!!!!!!!!!
---
All pictures are snapshots from various highlights on YouTube.
---
---
THANKS FOR READING MY SPORT BLOG!
---
---