Chelsea, United, Both Ready For a Big Battle at Stanford Bridge?
Chelsea has been practically the best team in Europe so far this season and having them teach Juventus a huge lesson few days ago shows how much of a big threat they are to any other big team this season.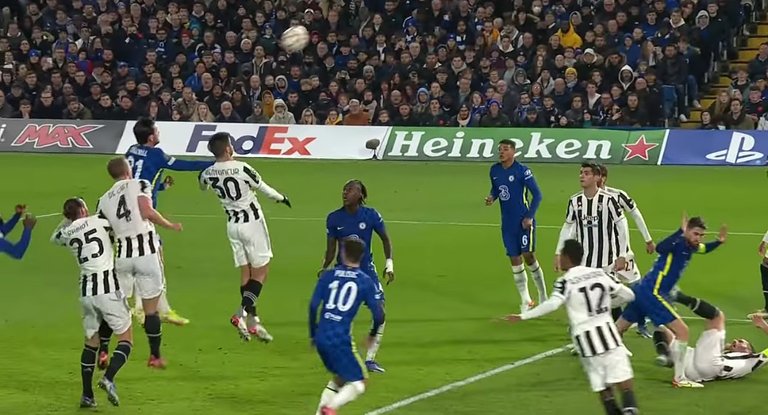 They had heavy control of the game against Juventus who isn't at her best yet this season. It's a thing to see a team in great form and another thing is to see a team with solid depth and tough dynamics. There's so many fit and quality players and this gives the manager (Tuchel) the opportunity to make fine experiment at any point in time.
At some point this season, I thought Chelsea would be facing the worse state considering Lukaku and Werner out due to injuries but it all came to my greatest surprise to see a team like Chelsea who is globally known to be a defensive one yet scoring much goals back to back from defenders. The likes of James, Rudiger, and Chilwell have been so involved in scoring goals for the team this season.
This scoring performance still somehow doesn't change the tradition that Chelsea is defensive in nature because they've only conceded just 4 league goals so far in this season and at the same time, they've scored 30 league goals just behind Liverpool who has 35 league goals. Liverpool has conceded more (11) and for the fact that Chelsea has conceded just 4 so far, it makes me feel and conclude that Tuchel is an attacking coach but he's smart enough to keep the club's culture while still playing his pattern.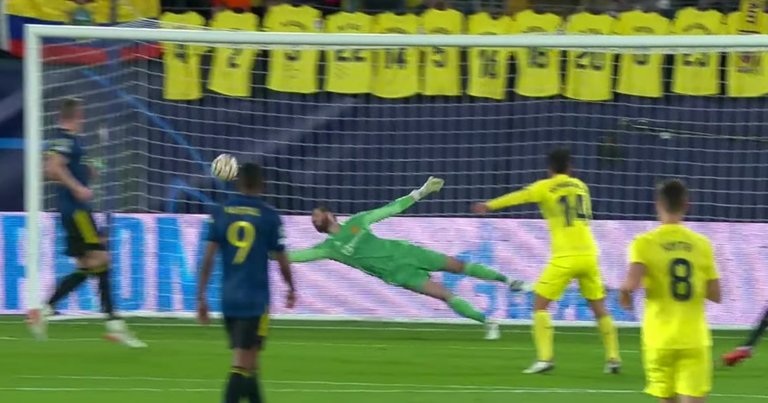 I am a patriotic fan of Manchester United, and I am saying the only reason why we might to concede so much goals against Chelsea on Sunday would be because De Gea is or was at his best. I don't know if Lukaku would be playing at all but if he doesn't, that's definitely a disaster because there's nothing or anyone to be trusted in United's Center back at the moment.
And if by any chance United is to pick any point in this match, it only means that the midfield was or is great enough to create more goal chances which I don't really trust to happen but if somehow Bruno and Van De Beek starts and starts well, it could be beautiful for United at the end.
I can better on Chelsea winning the possession and scoring at least a goal but I don't know what to say of my team other than to believe in a miracle and that being said, the miracle could be Michael Carrick himself because somehow I have beginning to have this much trust for me, not literally because we won against Villarreal with him but there's something in the way he talks about his beliefs in the team that springs up hope in me and I don't know if I'm the only one person feeling this.
There has been a whole lots of talk on the manager to take the wheel next and I think they've finally decided on who the interim manager would be and that choice? I really don't want to talk about it yet. I've read somethings about him and how he has nurtured some great and world class managers but let's see what his style would speak at Old Trafford.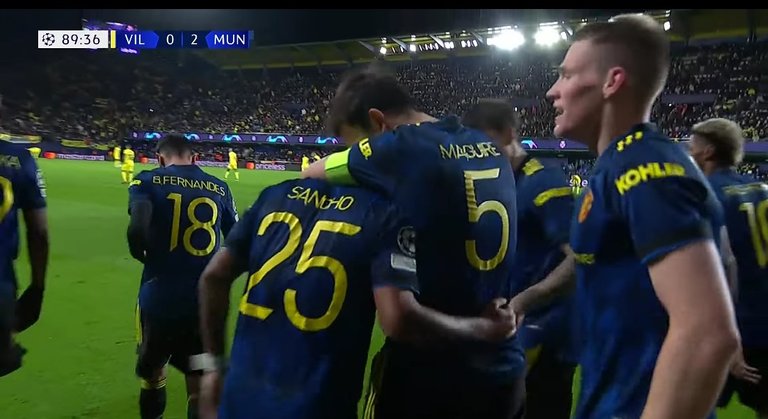 I am a huge fan of Sancho and from the onset, I never really expected him to take so long before picking up a bright form at United and think Ole had the same beliefs too which led to him not having so much of a playing time. Sancho isn't a regular talent and United isn't in a good shape yet. I know and believe there's definitely much more to come from him but it has to be after the whole team seems to be confident again and that could take either more time or just a win at Stanford Bridge on Sunday!
I don't doubt that! If United should win at Stanford Bridge on Sunday, psychologically, it's going to solve a lot of problems and that would set United on a great part again. It's really going to be a tough one but it's still a game!
---
All pictures are snapshots from various highlights.
---
---
THANKS FOR READING MY SPORT BLOG!
---
---