How Healthy is United for the Top 4 Race?
Happy New Year To You All Once Again. 🤗
Normally, I would have said I am quite disappointed to be Manchester United fan at the moment but considering the new developments in the club it's just normal that such winds as United losing a match even at Old Trafford would occur.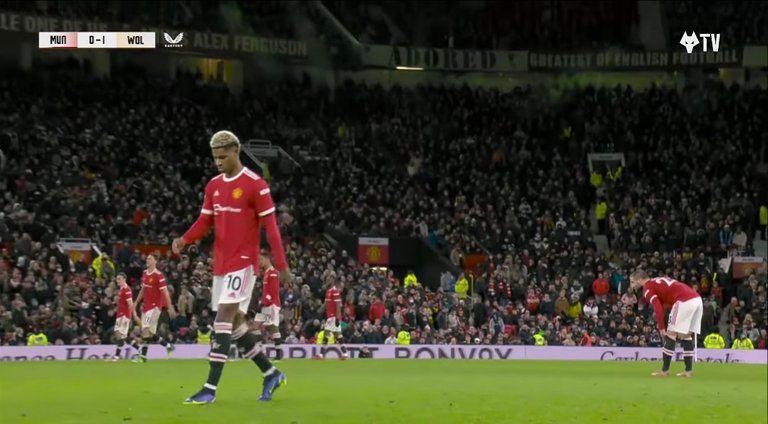 It's just more painful due to the current circumstance. Ronaldo loosing a match as a Captain and being the first loss for Rangnick couple with the fact that it was a home match makes it a huge blow on United but sincerely, I believe the match should and would help Rangnick realize that first, he doesn't have his desired team yet and even starting lineup isn't accurate yet. Maybe the formation isn't the problem but the combinations of players aren't solid yet either.
Analyzing the home match against Wolves, personally, I strongly believe it would have been a more favorable match for United if Ralf had played the combination of Telles and Dalot instead of Aaron and Shaw. Aaron is too defensive and for a match against Wolves, United ought have a 2 and 3 pushing heavy attacks with many crosses, and having Cavani and Ronaldo available inside the goal box is another huge advantage that could lead to scoring at least one header but that chance was killed since Ralf decided to play Shaw and Aaron.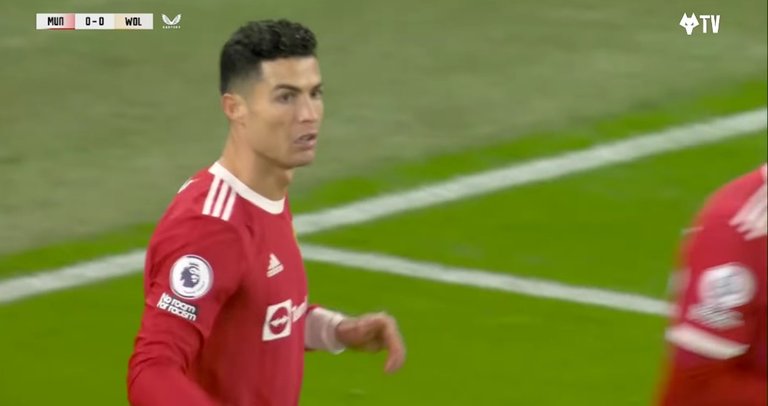 As De Gea is United's current best player so also is Ronaldo the one receiving the heavy blow of criticism from the media but I don't think anyone should be surprised about that. Cristiano is the biggest figure in the team and it's only normal for him to receive such huge blows. He also collects more credits than anyone one in the team if the team should succeed or is succeeding.
The 36 years Old Iconic Portuguese Footballer who has scored 8 league goals for United in 16 matches so far this season is believed to be playing too much for the team by many football viewers including myself. I am a very fan of Cristiano but with the current state of United as a team, I do not feel it's safe nor healthy to keep Cristiano on the pitch for most of the minutes. There just has to be a way to give full responsibilities to the likes of Rashford, Sancho, and Bruno Fernandes. Cristiano should just be that figure who's always there to crown the team's efforts.
---
The huge question at hand now with so much to worry about is if United is healthy or would be healthy enough to make the top 4 this season.
Wil Manchester United Make the Top Race This Season?
As a United fan, I can't even boast of my team being healthy enough to make the top 4 at the end of the season but one hope available at the moment is if United gets to use the transfer window for this month so judiciously, that would sincerely help the team to have a good run till the end of the season and we never can tell, United could also be lucky enough to lift a trophy.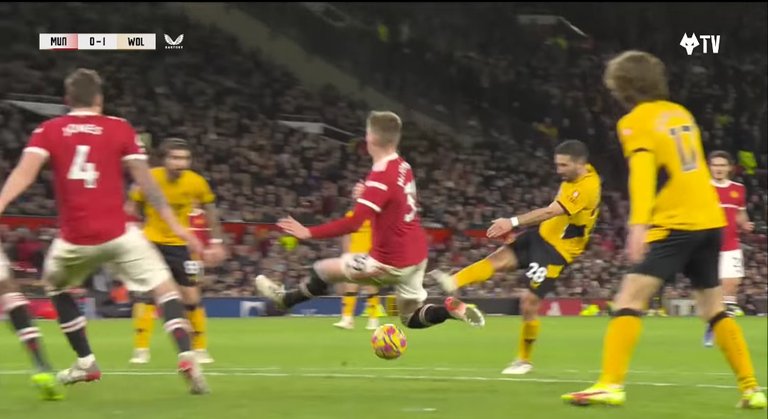 It's so obvious already that United has a defensive problem and likewise a problem of creativity in the midfield and how Ralf intend to handle this problems would determine how far United would go this season. I have seen much of Ralf's agenda for the upcoming transfer window but I believe United's nearest future is solely dependent on that.
Eric Bailly who creating a bit of a relieve sometime in United's defense would be going for his international duties and just like many other EPL teams, that could seriously affect United too. The combination of Maguire and Varane hasn't even created a solid foundation in United's defense yet and for Maguire, I believe aside from the fact that he makes sloppy passes like Fred, he also overlaps than a fullback should do.
Maybe United would be signing another defender, I do not know but if it's not to replace Maguire, I personally won't be happy with any defensive transfer but then, signing a good and strong player who can play both defensive midfield and fullback is the major priority for Ralf at the moment and I hope and pray that he gets it all right in this transfer window.
---
All Pictures Are Snapshots From The Match Against Wolves Few Days Ago.
---
---
THANKS FOR READING MY SPORT BLOG!
---
---