Is There any Reason Why United Should keep Ole Gunnar?
I was so pained watching the Manchester Derby yesterday and I just couldn't cry even though I couldn't help my anger. Of all respects and hope I have for and in Ole, it's died after yesterday's match, I can't wait to read the news that he's been sacked!
Why should United keep Ole?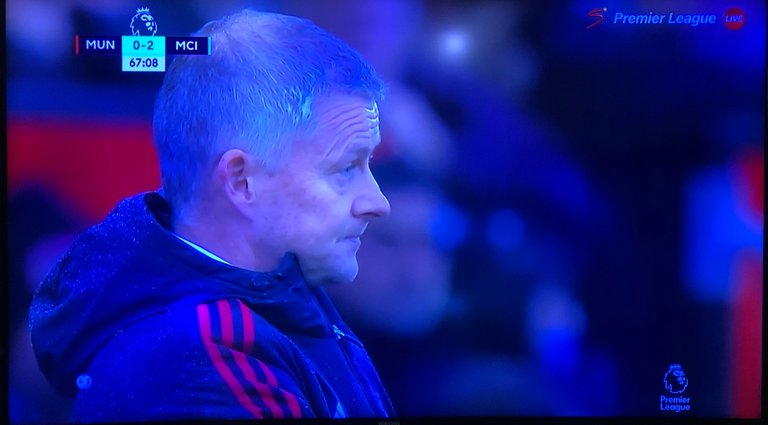 Personally, I do not see any reasons why United should keep Ole as the club's manager. He's been given the chance, time, and players to prove that he's a good manager enough to win trophies for United but unfortunately, it happens to appear this season that he's a manager without a play pattern.
He's got a lot of quality players but he doesn't have a formation of his own and his funny and silly experiments forces him to keep him quality options on the bench and eventually leads him to losing matches just like we've just been seeing.
---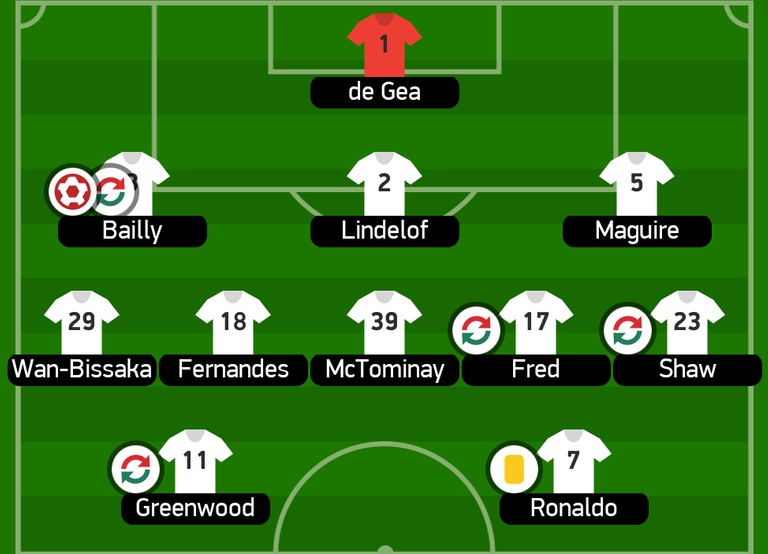 This formation he used yesterday, I didn't really have much against it but the player selection was just out of the Red. He was to play an attacking big team and he played just three attackers and seven defenders leaving Ronaldo and Greenwood with less creativity upfront. It was just terribly annoying watching the whole outcome of the formation.
Both Shaw and Bissaka were also more defensive that attacking on the flanks and it was really bad for the team. Maybe to him (Ole) it wasn't bad enough because I do not see any reason why Van de Beek and Sancho didn't make it onto the pitch at half time but until the game was totally dead.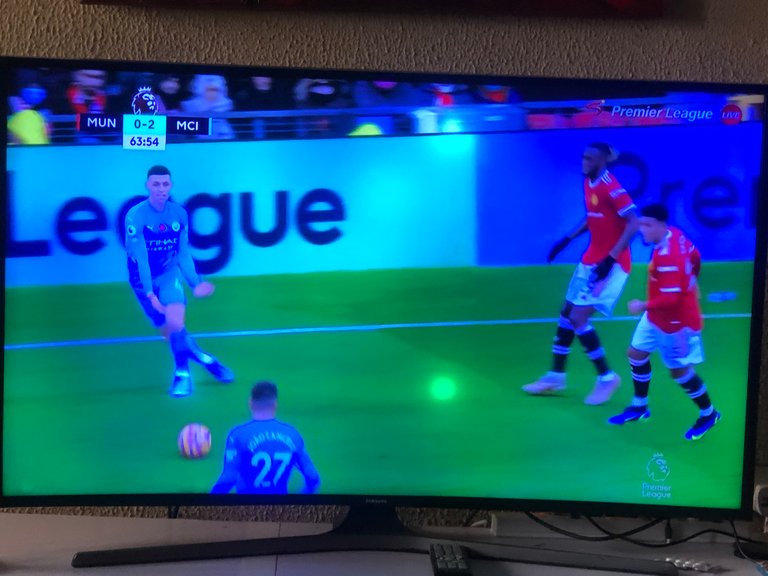 Even before the match, I was really sacred of Foden as a player and I was sure he was going to cause a lot of problems for our defense but the performance from Bernardo Silva was something I was expecting at all and United paid dearly for his anger.
As it is now, I am just so scared for Ronaldo because obviously if United won't change this manager anytime soon, Ronaldo could go without trophy this season leaving him with a broken record of him winning at least a trophy for several seasons now.
I read some speculations online recently talking about how Rodgers of Leicester City has verbally made known his interest in becoming United's new manager but even with that, I'm not so such United's Management are actually ready to let go of Ole yet.
Have you noticed how difficult it's becoming in the EPL lately?
Sincerely, I think this is the hardest first round of a season in EPL that I have ever noticed. It's just so difficult with some certain underdog teams but even with all that teams like Chelsea and Liverpool are still making the big calls with pretty wins here and there.
If you're a football fan or better still a United fan and you think there's still sense in United keeping Ole as a manager, I would love to hear or read your views and personal convictions because I'm really fed up now and I CAN'T WAIT TO WATCH HIM SACKED!
There has been a lot of dismissal in the EPL this season and I don't know why United are still finding too difficult to dismiss the club's problem.
---
Used pictures are both screenshots from applications and photograph taken while watching the match yesterday.
---
---
THANKS FOR READING MY SPORT BLOG!
---
---