Liverpool looking so bright for the title; Wolves keeps the weekend dramatic!
I think it would be a nice thing to welcome myself back online again after a long time off due to sickness but all thanks to God, man is healthy now!
Let's say I've not really been into football lately like I use to and that's because my favorite team (Manchester United) is really tearing my heart apart at every single opportunity they get.
Enough of my club, let's talk about the current big hand in the EPL which is Liverpool. Considering Liverpool's performance last season, I wasn't expecting them to be this strong this season but one thing I had always considered whenever it's a talk of Liverpool is my belief that if Salah and Mane are on good form, Liverpool is fine but if both or either of them is having a tough time on the pitch then there's always a long sad story to tell.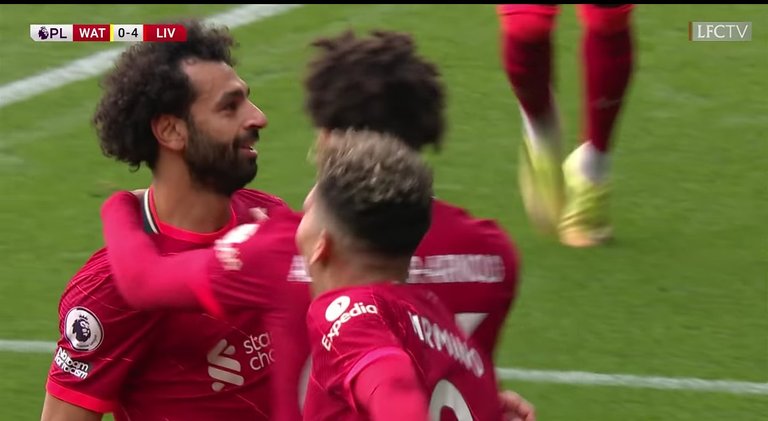 With my time studying Liverpool, I'd only come to realized that they do not really need much from the midfielders to get goals but they only need more of their flank men to be more active and physical.
Watching their first goal from yesterday's match against Watford, I was really impressed, and for the first time, I didn't see Salah as that of a selfish player. He plays selfish and that's fine sometimes but not needed at times. With the effort and physicality brought to play by the three front men Liverpool possessed yesterday, there wasn't no reason not to score just more goals which would eventually lead to a win and even more wins!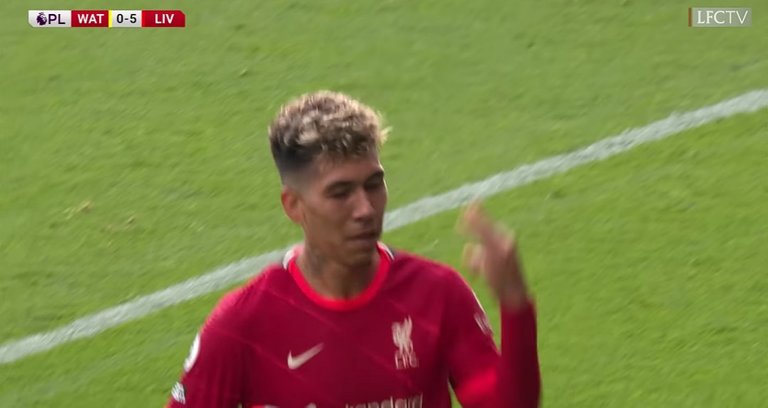 I personally think it's a plus for Liverpool as Bobby Firmino has finally realized that he's a striker and one of his major duty is to be able to position himself well on the pitch. Positioning at times isn't about expecting a through or a final pass from one's teammate, sometimes it's about trying to feed on the opponent's mistakes and that was what Bobby was able to do three times in 90mins which eventually got him his first hat-trick for the season.
Liverpool with less injury signals appear to be more stronger than any other team in the EPL currently but then, like I use to say, I fell it's rather too early to think or assume that Liverpool is the team for the season. The table can always turn around!
---
Some underdog games are just so fun to watch and observe. Who would have thought Wolves would have such a dramatic and successful comeback at Villa Park yesterday?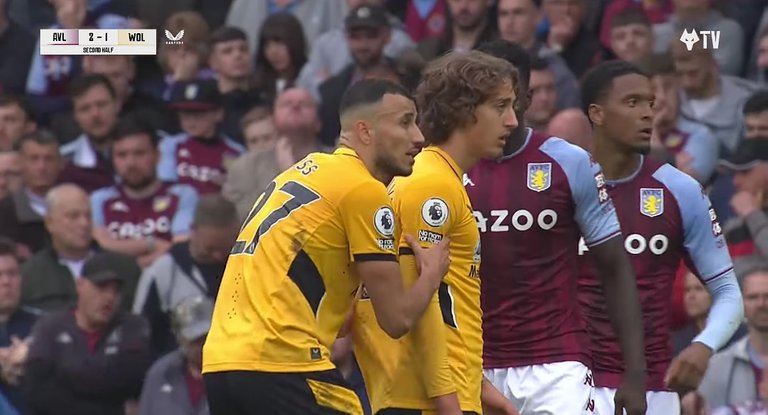 Aston villa really pressed so tough and got themselves two pretty goals but there's some about having a spirit of hope which wolves had yesterday. They took it up to a point of do or die, I personally think their hope and fight would have been to be able to at least savage a point right from that moment Saais scored the first goal but Aston villa as a team submitting to pressure even while leading cost them all they had eventually.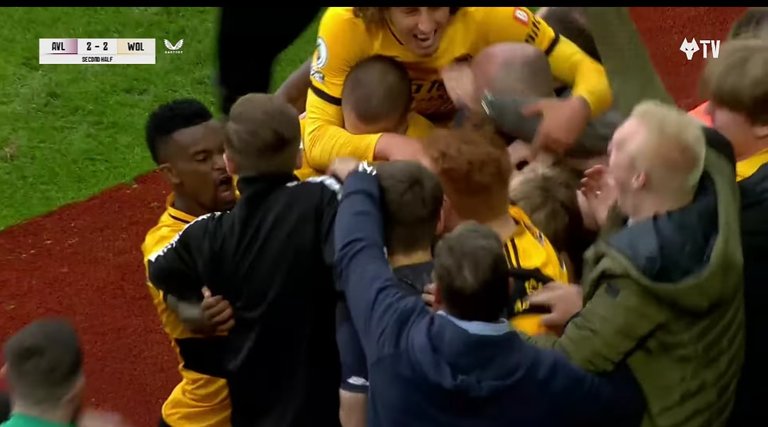 We would say these teams are underdogs and that's true but another truth lies in the fact that sometime they exhibit some traits we would always wish our big and favorite teams had to showcase but no!
For me, the match was a draw yesterday, the last goal was uncalled for. Wolves were just so lucky with the deflection but they actually deserved it all because of the spirit in which they came into the game with in the second half. There was much physicality and this is something we really try hard to find in some big game because these star players don't want to end up having injuries.
I wouldn't blame them for playing safe but sometimes, I guess the game just has to be rough!
---
All pictures are screenshots from various matches highlights.
---
---
THANKS FOR READING MY SPORT BLOG!
---
---