Messi Scores as Surprises Flooded UCL Game 2.
I've not been feeling so well lately but making out with football does brightens my mood only that it could be worse if the really doesn't favor my wants!
Yesterday was a great day for Messi and his fans worldwide. There has been a whole lot of talks on how long Messi had joined PSG and haven't scored a single goal but the whole story changed yesterday when Messi eventually had his first goal for PSG and tee goal happened to be a very valued one because it was against Manchester City.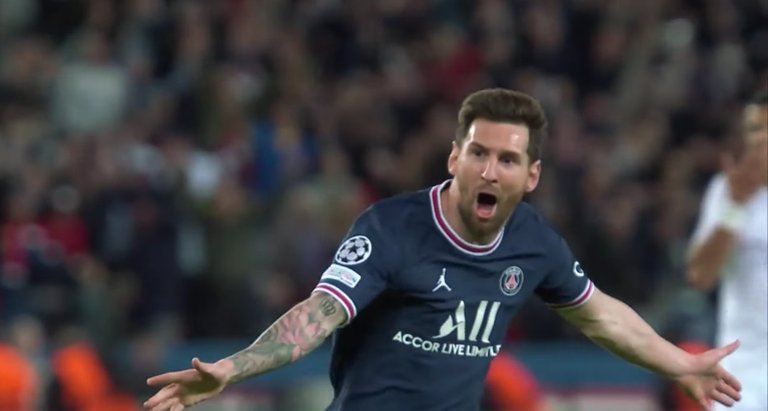 The major reason why I think people chose to attack Messi was because Ronaldo scored brace for Manchester United on his debut but for Messi, he's joining a team where he can't be crowned king, not even instantly due to the caliber of players he met there already. For Ronaldo, he joined United as a Legend and due to that he can easily have all goals structured to him just to make United's PR go so high on the media.
Highlighting facts from the match between Manchester City and PSG, the match was quite a tough one but I'd always said it that Manchester City can't really get the best in some matches if they do not really posses a potential No. 9. Sterling and Mahrez are fine players but these guys are more of runners and entertainers, which means it would be difficult for them to scored more goals in big matches without a potential striker they can always feed. [That's my belief though]
---
Real Madrid had a terrible home experience last night. It would have been better if they had finished up with a draw but the late strike from Thill of Sheriff Tiraspol made the night a worse one for Real Madrid.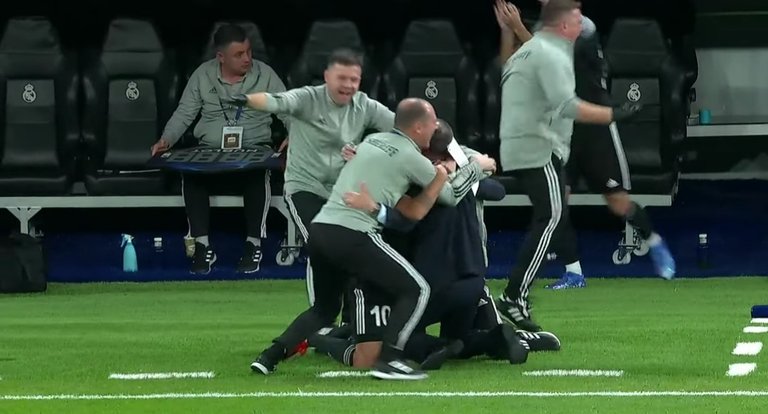 I wasn't chanced to see the life match but going through the highlights, I discovered that Sheriff as a team never came to Spain to play as an underdog. Even though Real Madrid had the major possession of the ball, they still played with the little they had with so much strength and physicality. I wouldn't even blame Madrid they lost, the match for me, it was just one of kind and it happens like that in football once in a while.
---
One other match that caught my attention yesterday was that of AC Milan against Atletico Madrid. I personally believe Milan would have won the match if the Red Card hadn't surfaced.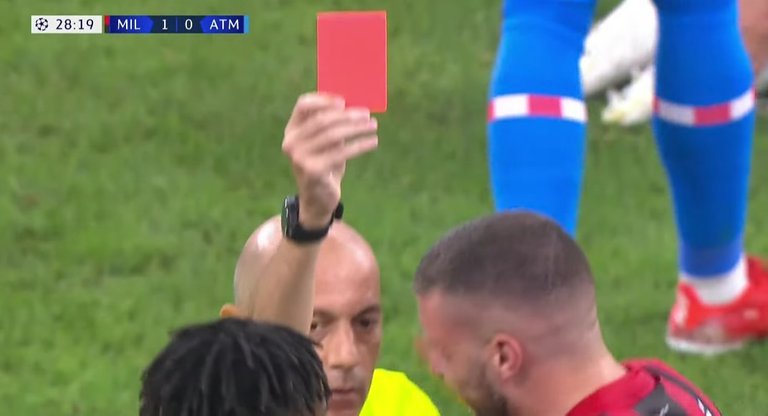 From a personal point of view, I would say the Red Card didn't worth it. What Kessie did the second time wasn't an intentional move from my own point of view. Let's just say the referee knew what was best for the match and he did just his job.
---
I did thought Dortmund would still be having so much problems without Haaland but then, their new signing (Malen) was top notch last night. He did played the physical role Haaland does play and that kept Dortmund's play pattern alive during the match.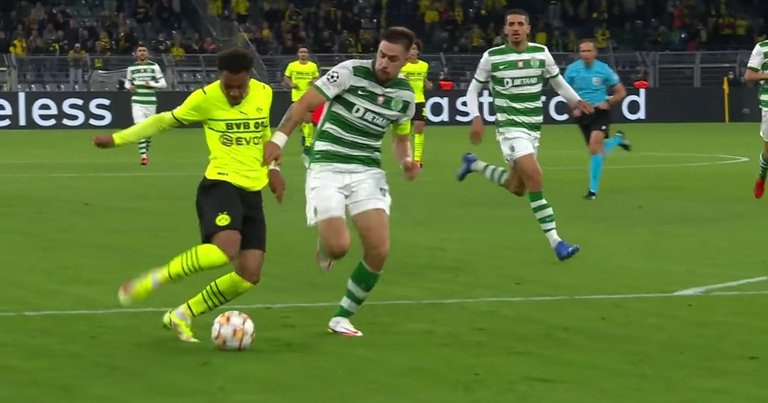 Dortmund now has six points same as Ajax but with fewer goals. And just like Manchester City, Dortmund also has been craving the UCL trophy for years too but not with this current team, I don't think they can claim the trophy yet.
---
Were you chanced or privileged to see Liverpool's victory last night?
Liverpool really impressed me last night. It seems to me like Salah and Mane are gradually getting back on their great from which would do Liverpool a great good.
Mane especially has been not so good with goals for Liverpool for some months now, though he was scoring goals but not like he does some few seasons ago but since his return from his national obligations, he's been coming up so fast with so much heavy contributions on the pitch.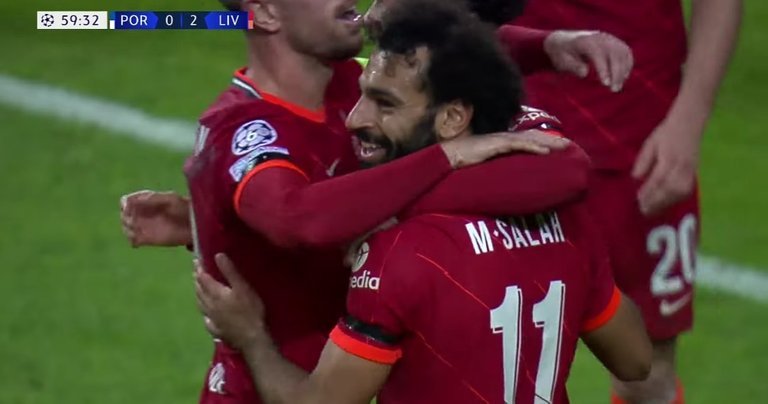 Liverpool currently has one of the best forms in the UCL but then, it's too early to predict if any team is qualified for the trophy yet. One can only suggest and perhaps predict but it's still quite a long journey which we can't but wait to see the end!
---
All Pictures are screenshots from various highlights.
---
---
THANKS FOR READING MY SPORT BLOG!
---
---