Ole Slammed Spurs With New Codes to Keep Nuno Off EPL.
I am very much sorry to have kept my blog so lame for this long. There has been more than enough to take care of in the past few weeks.
I am finally back now as quite a happy United fan. All the news and dramas surrounding Ole's future at United some days ago actually got me thinking. I wanted him out too but it wasn't like I hated him but my personal problem with him was that the problem he had or has was too vivid to be a problem.
I was also confused of what the nature of his problem as a united manager was until both Cavani and Ronaldo eventually appeared to be available at the same time for a match. Then I realized United had all it takes but Ole either doesn't or doesn't how to use them.
Immediately after the defeat against Leicester, I was so pained and I started to question Ole's tactics again because then Cavani was partially available and to crown it all, Golden boy (Rashford) was fully back to the team. It would only cause a lot of wrong play problems to try feature all these hungry and clinical attackers with the same three upfront formation Ole does uses all the time.
---
The come back against Atalana wasn't a bad show for me but for Ole, I must say it was a luck and then the truth decided to surface few days later when we hosted Liverpool at Old Trafford and got slain at home. The quality was there and has always been there but Ole never deciphered how to use them well.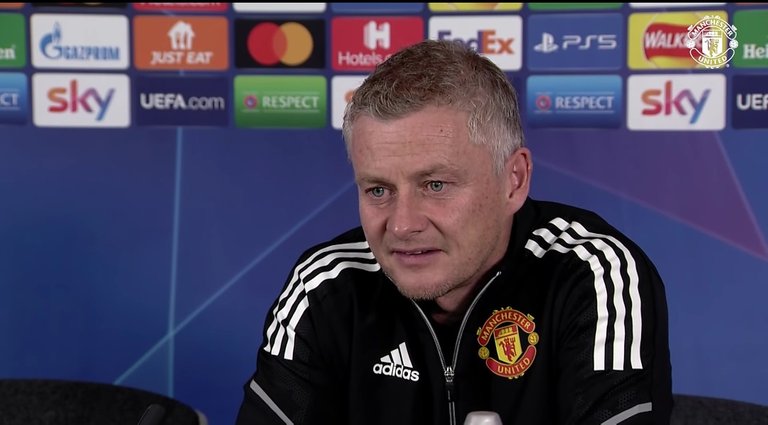 He that was to be pushed out, pushed someone else out.
No doubt, Ole is more than a lucky man but it obviously takes more than luck to win trophies sometimes. He was lucky enough to push united to some great heights last season even without much quality and I personally just realized that that was what actually caused his problems as a manager. He had gotten used to the fact that there was nothing much on his bench and he just have to always play the same set of players with the same formation in order to retain form and consistency.
He's back up now I guess, with all he needs and as a fan, I am convinced that the United's board has actually signed Ole as the next Sir, Alex Ferguson. He would be given that much time to make mistakes and I am saying this because, After Ferguson left, United had involved so many big names to manage the team and yet they couldn't dominate the European space like Ferguson did but now it seems like the board had realized that Ferguson had the time to build, understand, and master the team before he became the legend he is now. I feel that's the legacy United wants to start with Ole again!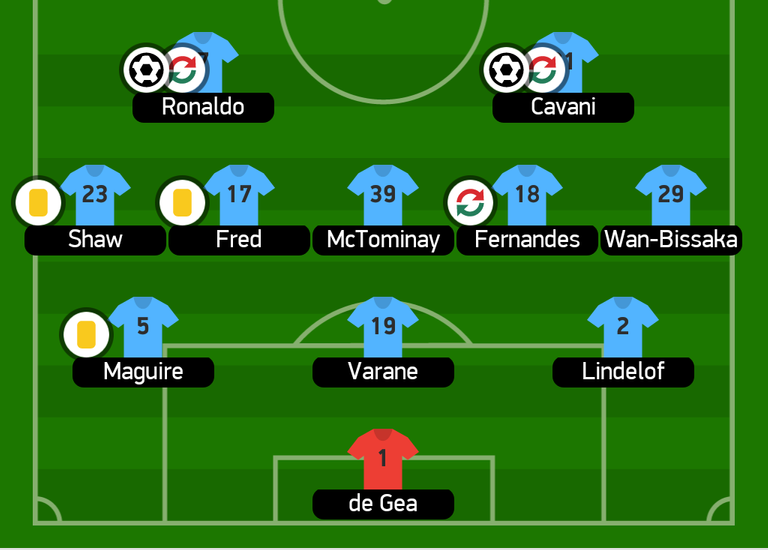 Aside the fact that United won against Tottenham with this experiment, I haven't seen any United fan say they weren't happy to see the line up before the match. I experienced a lot of difficulties with my internet connection while streaming the match but I had to stay put because it was A new dispensation! A new Ole! A new United!
It was an experiment that could fail anyway but the conviction was that for even that fans that with the qualities embedded in Ronaldo and Cavani, it's impossible to have them not to worry the opponents defense as long as the creative deliveries from Bruno Fernandes are intact, and it was just so!
With Ronaldo, Cavani, and Bruno attacking, let's the seven other players worry about the defense and United would definitely concede no or less goals. We'll, this particular formation might not work well with some crazy underdog teams in the EPL but trust me, I would so much love to see this particular approach against Manchester City in the weekend. All needed to spice the lineup up is just the presence of Emperor Paul Pogba!
It's really going to be a hot night in Italy today as Atalana won't be taking it likely with United, but I hope United gets to take it by force!
---
All pictures are screenshots from sport apps and highlight videos.
---
---
THANKS FOR READING MY SPORT BLOG!
---
---