Westham United to Make Top 4 Race Difficult for EPL Elite Teams.
EPL matches has been so dramatic lately but it's all about underdog teams proving themselves and how much they've improved. As it is now, I even find it difficult to see or called Westham United an underdog team. They've successfully started this tough race since the previous season and it's funny how they only got better this season.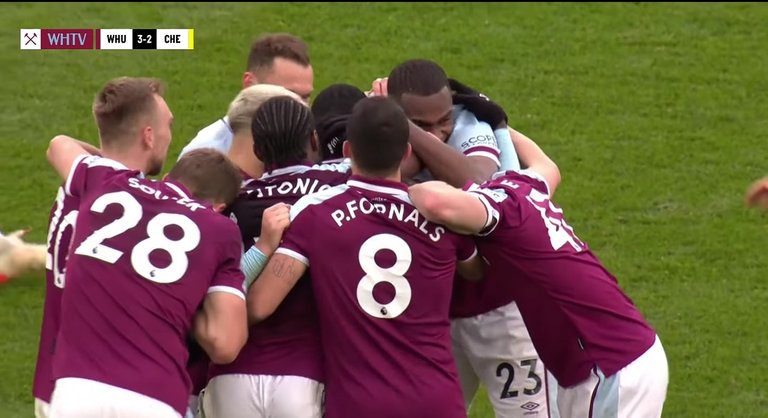 Westham United's back to back win against Liverpool and Chelsea has finally convinced me that it would be a very difficult task for the elite teams to keep them off the top 4 race this season, and when I mean the elite teams, those of them that are to be quite concerned about Westham United are just Manchester United, Arsenal, and Tottenham. These three teams still have a fine chance of making the top 4 but definitely not all of them would make it considering the fact that the likes of Manchester City, Chelsea, and Liverpool have somehow sealed a space for themselves in the top.
---
With Westham United this season, the only thing I see stopping them is some specific injuries but aside such occurrences, it would be so difficult to keep them off the radar. Tottenham is gradually getting a good stand with Conte and likewise Manchester United with Ralf but Arsenal is still a funny coin.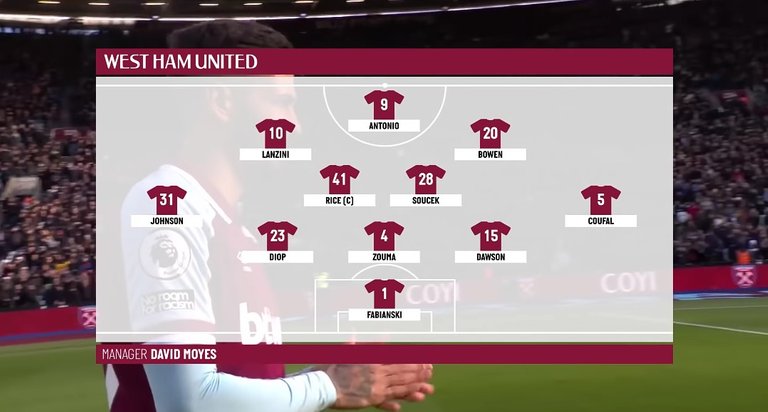 No doubt, Chelsea is a physical team but when you take a good look at this Westham's lineup, you wouldn't argue that they were and are more physical and that's one of the major factors that helps them win big games.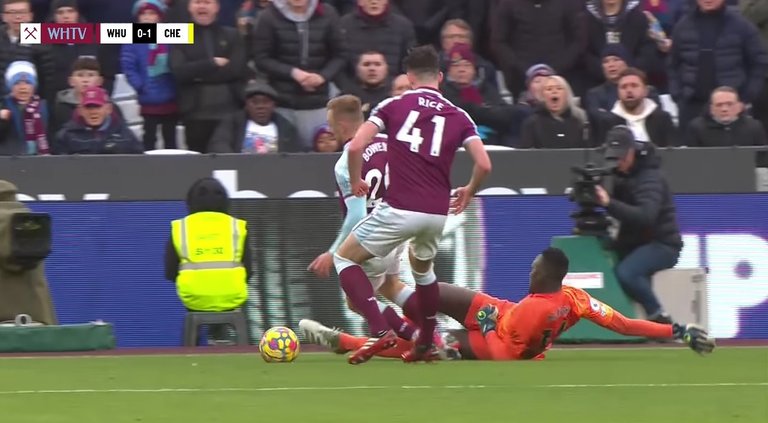 Against Chelsea few days ago at home, they had this line up and they were able of make Chelsea commit some significant defensive errors. It was really a big work for Mendy trying to keep Bowen off the ball in the goal box without an opportunity to hand pick the ball.
It's just so much threat when a team has players that can inflict fear into their opponents due to their physicality. The physicality that Westham United possessed and Chelsea lacked the the midfield, I believed made the match go just the way it did and on another note, I believe if Kante were to be around for Chelsea, it could have been a balanced game even with the results.
---
A team as Tottenham had lost the ability to keep a creative active in the squad for some time but luckily for them Conte has finally been able to fish out the creativity in Lucas Moura again. The Brazilian had been abandoned by the previous managers for too long even though they never had a fine replacement for him.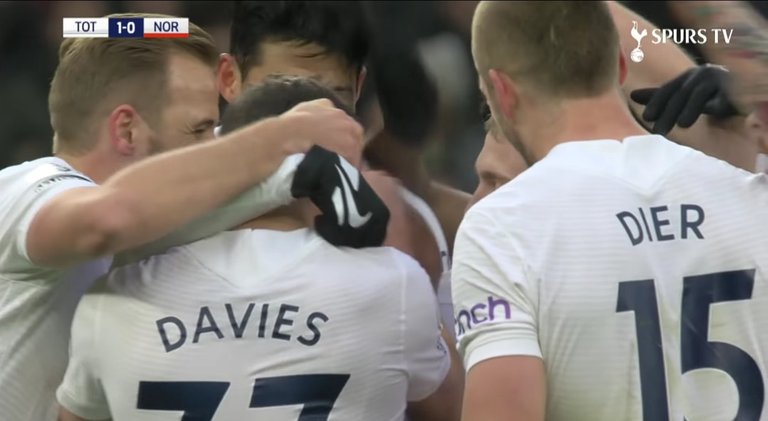 Even under Mourinho and Nuno, Tottenham had always had physical players and very active 2 and 3 but in the EPL these days, having a creative in the midfield is just something as important as winning matches. They've got scorers (Kane and Son) but a team can't always bank on these two guys because they're just scorers, there much be at least a creative to make their work easier and that's what I've beginning to see in Lucas Moura now. I only hope he doesn't pick up an injury soon!
---
Having a creative too was one of the issues Ole had as a Manchester United's Manager. He had no tactics nor pattern that really make the likes of Bruno and Pogba play as creatives consistently. He also did himself some wrong by not trusting the likes of Sancho and Van De Beek with so much playing time.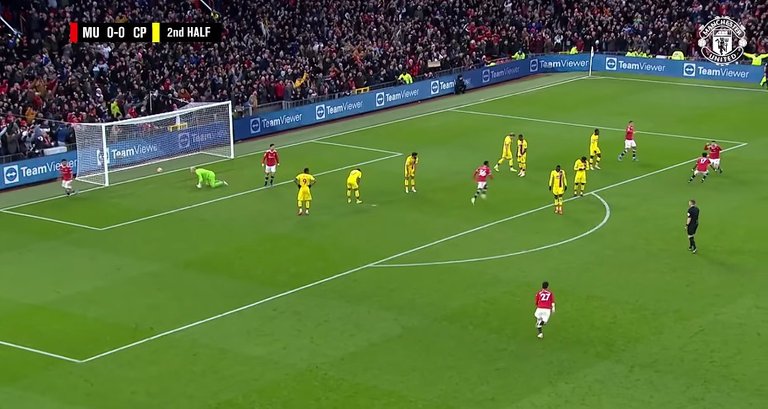 On a normal circumstance, United ought to win the match against Crystal Palace so win due to the fact that there was a tactical movement throughout the match but to a very large extent, there wasn't much creativity. Sancho tried so well and would still need to be more involved with a lot of creativity. Bruno is yet to find his confidence and I hope he does on time. And I feel when Pogba and Cavani come back to the team, it would be great work for any team to hold Manchester United down considering what Ralf has on the board for these players to exhibit.
---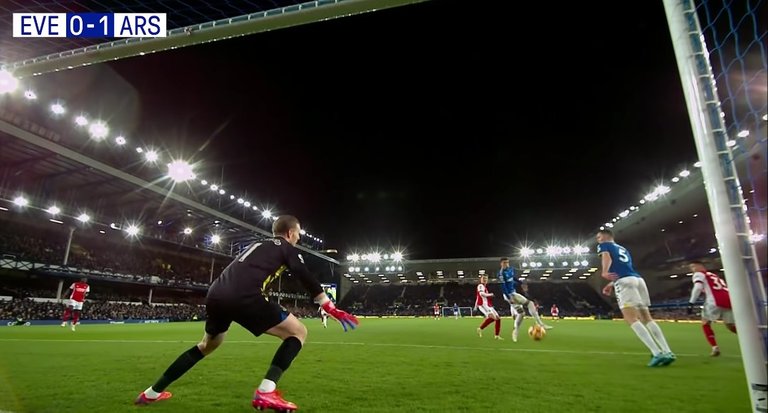 The fact that Arsenal lost to Everton yesterday kind of shocked me because they actually owned the match. And it's funny how I really can't say that this is the problem I feel Arsenal has because the team actually has a lot of creative players but at the same time, if one would say the team lacks Physicality, it won't be a lie, and for the Manager's role, I don't know what to say about Arteta than I hope he makes at least the UEL at the end of the season!
---
All pictures are snapshots from various highlight videos.
---
---
THANKS FOR READING MY SPORT BLOG!
---
---