Why Blame Cristiano to Spare Santos?
Since Portugal lost to Serbia in Lisbon some days ago, there has been a whole lot of speculations and attacks on Cristiano that he was the cause of the team's fall. I am not surprised to see that happening, it has been happening on the high side for Cristiano since he joined Manchester United this year.
He has been blamed for United's misfortunes on many cases this season too but maybe people tend to forget that he has been the best saviour United has since his arrival this season. Same goes to Portugal as a team too, even in the world cup qualifiers, Cristiano had sacrificed quite a thing for Portugal to keep the position they currently are now but I'm glad that even Cristiano himself understood that these things comes to the successful ones.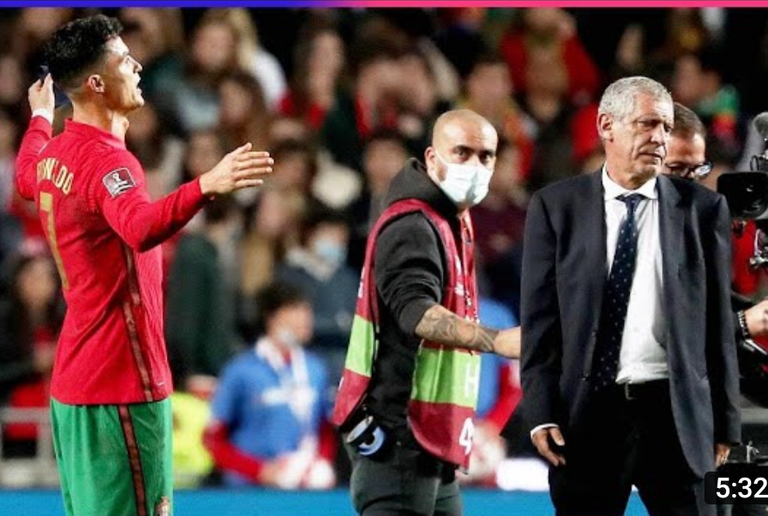 Well, I sincerely don't know why people attack Cristiano when it's quite obvious that Fernando Santos is too old to keep up with the Portugal national team. Since I've been watching, following, and studying football, this Portugal current team seems to be the best I've seen and for the fact that it still includes Cristiano always makes me feel Yeah! They can win a trophy too. Fine, they won the Euro few years back but the team is stronger now.
Let's talk about Santos as a coach. One of the problems coaches like Santos and Ole of Manchester United are currently facing with Cristiano now is playing him as a CF. Cristiano was never a CF, though he was played as a CF in Turin and he succeeded but I am seeing it as a huge mistake in other leagues and teams.
I have watched Cristiano play the CF role recently, he doesn't stick to the box like a regular CF does and that made me dislike Santos as a coach after watching their Euro match against Hungary earlier this year. That match could have gone totally wrong if only he had refused to later feature Andre Silva who is a natural No. 9.
He likes playing Bernardo, Jota, and Cristiano. I am not against that fact that he wants to play the three of them at once but Bernardo can always play fine as a midfielder and then he can push Cristiano to 7 where is birthright his. I'm not a coach though but I don't see what these managers are seeing that makes them feel Cristiano is fine as a CF.
---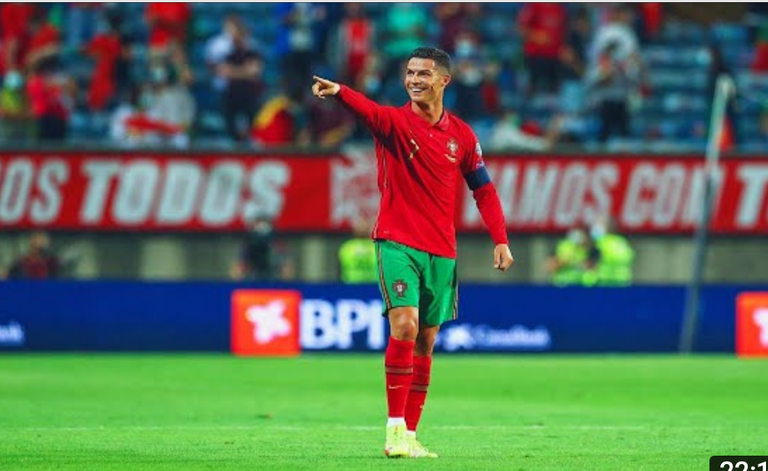 I'm a huge fan of Cristiano, and it pricks my heart knowing fully well that he's likely to go without trophy this season. Personally, my only hope for United winning a trophy this season is a miracle that like of Chelsea wining the champions league last season.
I've blamed Ole, and Santos but these two don't seem to be losing their jobs anytime soon, it seems one can only hope and pray that these managers get things right and better and perhaps, they could make Cristiano shine again.
Maybe Cristiano could secure the EPL golden boot this season but that'll also be another tough race, he's got just 4 goals go far while the top Man Salah has 10 goals to himself already. Salah would be traveling for AFCON and Liverpool would play few matches without him, Cristiano might be lucky to score more goals before balance sets into the league again. It's just 11 matches go far in the league, they are more to be played and one can only predict and speculate until the real result surfaces!
---
All pictures are screenshots from match highlights.
---
---
THANKS FOR READING MY SPORT BLOG!
---
---