World Cup Qualifier goes on A Record Lane For Germany. (What if Lewandowski Were a German?)
Happy Weekend Friends,
I'd been following the world cup qualifiers quite closely these days, though I don't find it as interesting as I do find the EPL and some other leagues and tournaments but it's something worth it too considering the records that are being bagged and broken, it's just the records for me.
---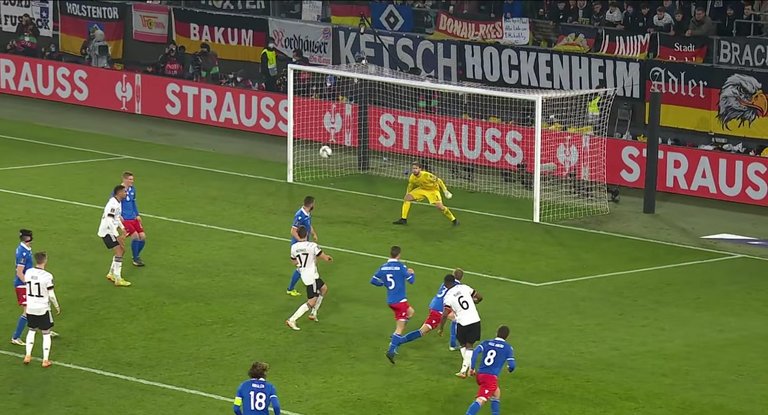 For me, watching Germany taking a Nine goals to Nil win over Liechtenstein wasn't a surprise, Liechtenstein isn't a football country after all and for that fact that they could even secure over 20% possessions in the game with one man down is quite impressive for me because Germany has always been a no mercy country when it comes to running for big wins.
As at that match, 9 - 0 win was a record win and a perfect way to say thank you to Joachim Löw who had managed the national phase of German football for 15 years.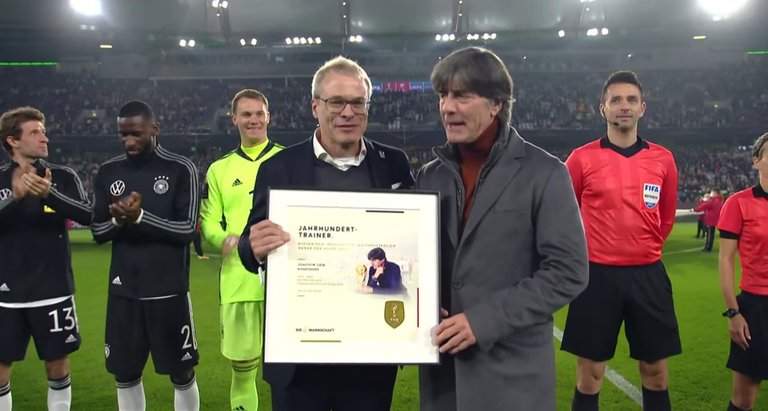 Joachim Löw won the World Cup and the FIFA confederation cup for Germany as a coach in 2014 and 2017 respectively. Personally, he's my favorite national side manager. I respected him for his 4 - 0 win against Portugal in the 2014 world cup and the 7 - 1 massive win against Brazil in the same tournament. 2014 was the recent brightest light for Germany and I think for Low too.
He's left the job now and Hansi Flick is currently proving that he could do more better than Low did. Flick who had been Low's assistant for 18 years is finally leading Germany to 2021 world cup as the head coach. It could be too early to say this but as it is now, I don't see any team strong enough to make Germany cry easily in the 2022 World Cup Tournament.
There was really a terrible time for the team when Low was trying the fish out the old boys in the squad and fill up with the youngsters. I wasn't really a fan of that because I thought he was taking out the experienced players out on a very drastic note and that eventually affected Germany as a team at some point but one good thing I've grown to see and admire now is that Low himself has successfully nurtured these youngsters into the beats we know as - "GERMAN MACHINES"
For me, still keeping Neuer and Muller in the team actually speaks for the experience Germany needs on the pitch at all times and that was a great move from Low. I would have still loved to see Toni Kroos in the squad but Gundogan and Goretzka aren't even youngsters but matured players to keep the midfield healthy as always.
---
What do you think could have been Lewandowski's fate if he were a German?
This thought came into my head considering the high profile Robert Lewandowski has in the Bundesliga and in his home country. Germany national strikers are always known for scoring goals just like the team needs and that's exactly the kind of player Lewandowski is and even better many almost all the strikers I'd seen played for Germany's national team.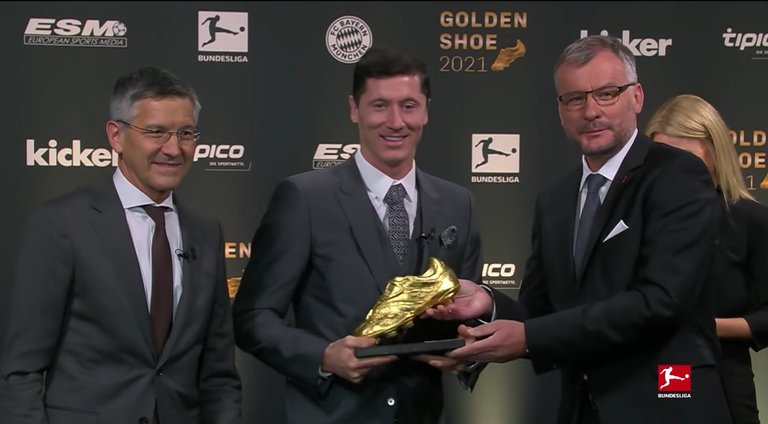 I can't say for sure but I know it's relatable to say Lewandowski would have won the world best player award if he were a German player and this isn't just because Germany is a great country for football but Lewandowski himself his more than a player that is just to appear on the world class list and not win the award.
His story is quite similar to that of Zlatan Ibrahimovic. The stories of these two guys makes me feel like even in football, being a citizen of a particular country is a great privilege aside from the fact that you're a great player yourself but on the other hand again, I used to believe Cristiano must be linked to Brazil because his last name is Ronaldo but then, he's a Portuguese and he's won many awards even the world best countless times but the world cup?
I don't know if it's imbalance or that's just how it ought be seeing because seeing some players and looking at the country flag they stand with, I don't or can't believe they could take up some awards.
Currently my fear lies with Erling Haaland, he's definitely a player with much victories to embrace in the future but would he be able to lift up any trophy as a Norwegian? I really don't think so!
---
All pictures are screenshots from highlights on YouTube.
---
---
THANKS FOR READING MY SPORT BLOG!
---
---