Barcelona Are A Joke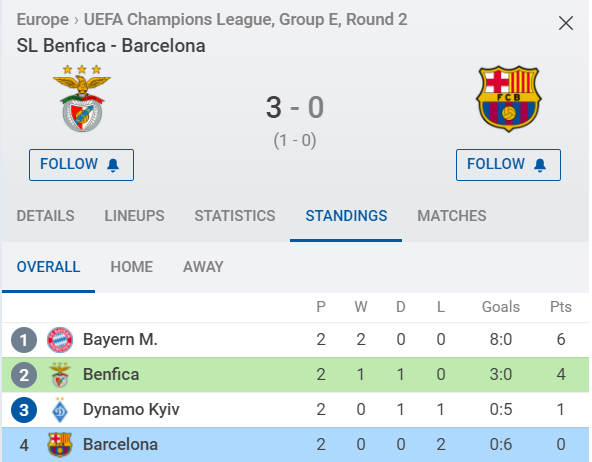 Oh how the mighty have fallen. Real Madrid getting beaten by a team from Moldova and Barcelona losing to Benfica 3-0. Not a good look for Spanish football.
Why has it all gone wrong for the two teams? It just comes down to players on fat contracts not performing. It is a bigger problem for Barcelona because for the last decade or so, you could have just renamed them Messi F.C.
Such was their over reliance on one player, they are now lost without him. Koeman is on borrowed time and once there are funds, he's getting the sack and replaced by a better manager.
The problem is who would even want to come? Given their dire financial condition, it would be a crappy job where you are set up for failure. Never ever accept such a job unless the money is so good that you could retire after that.
---
---