Chelsea Look Vulnerable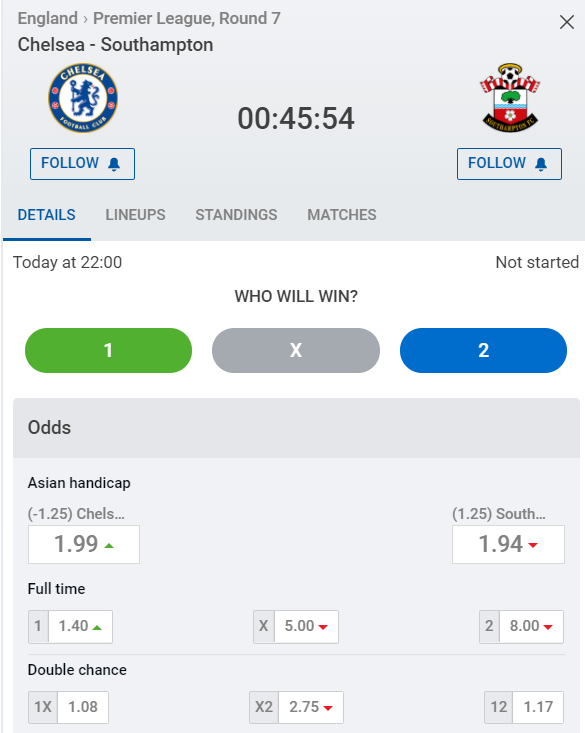 Chelsea face a tricky tie against Southampton later on Saturday and given their mid-week distractions, Southampton have a good chance of nicking a point at least.
Chelsea's team are definitely streets ahead on paper but maybe it is tired legs or something but they just aren't finding their rhythm like they used to at the start of the season.
You see how Everton is keeping Man Utd to a draw and I think it will be similar for Southampton. Suffocate a tired Chelsea, try not to concede any silly goal and then hit them on the counterattack.
Easier said than done given how strong Chelsea are. Southampton aren't really scoring the goals either so that's always a worry if they conced a goal.
I'd want to wager something on betscorum but the site is down. 504 gateway error. Goodness! Guess no wagers for me today, then.
---
---