Carabao cup is coming home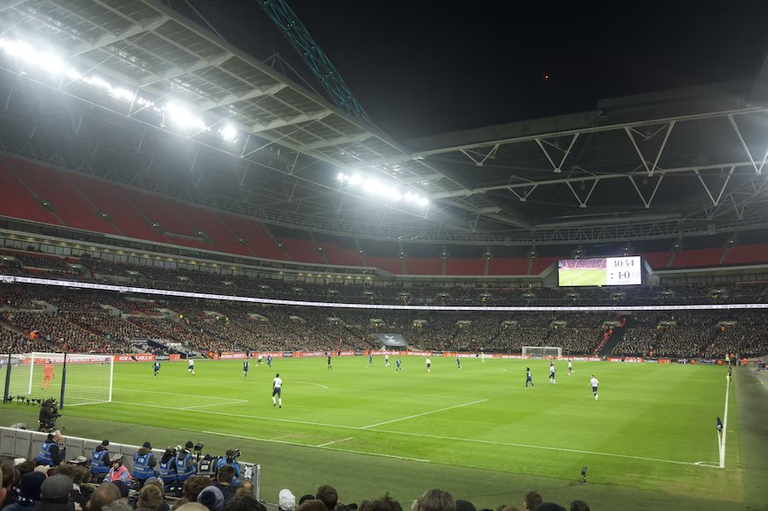 source
Hello guys today is good hope you are having a great day. day 12 in the year 2023 and it feels as if we are in the middle of the year already. lot of sports activities going on, and the Carabao cup is also on and in its quarterfinals my team still doing well maintaining their winning position since the beginning of the year 2023.
I think they have good chances of winning the trophy this can't be argued they are just doing great since the beginning of the season without no errors and that is what we all fans want. just like last year they started in the same spirit but before we knew it they started falling badly so they had to change Coach. since last year manchester united has been trying hard to get back on track after they employed a new coach. the formal Wolf's coach promised to get them back to their lost glory which I know they are not far from it is just a matter of time before everything will be back to normal.
I have noticed Marcus Rashford has improved a lot he hardly missed any opportunity given to him he has been aiming for the net lol he has twenty-two appearances and fifteen goals which is great to start the season with, isn't he? Anthony is also unleashing the beast in him, I feel manchester united will lift the first trophy In the Carabao cup. this Saturday we face Manchester City I am expecting a lot from Manchester United but my friend said that he would prefer Weghorst the new guy to start against Man city instead of martial. I asked why he said because Martial is lazy!
And Imand said since we've got a very top boy (pellistri) on the left wing to always come in for Antony whenever he's tired or not fit enough. he also said although Garnacho is top he needs to get some fitness and get stronger on the ball, which I immediately agree with him.
the moment the said manchester united doesn't need martial against City I disagreed immediately and remembered how Martial is always scoring against Man City, we shouldn't be ingrate because of a new arrival who hasn't played with his mates to understand the chemistry thereby keeping martial out hell no!! a new loan agreement has been made between Burnley and Manchester United for signing Wout Weghorst for €3m with the way they rush the whole thing he is expected to begin all medical tests and get to training ASAP he might even show up and play this Saturday match we have with Manchester City. but I heard the premier league needs 48 hrs before the game to register a player, he hasn't done his medical yet either. even if he manages to go through with the whole thing he should still be out and let the other boys finish what they started.
HOW I EXPECT FORWARD TO BE
Forward should be:
Martial
Gernacho Rashford
if the coach is so eager to play the new boy then Wout will need to come from the bench but should not start the game.
It's either Gernacho to start or Antony.
with this lineup we are winning... but we shouldn't underrate those boys they can cause trouble for us. but Our coach likes to really take things slow and fully integrate a player into the team. Even Casemiro wasn't rushed into action. I'm not expecting a Weghorst play on Saturday. I wish them all the best of luck this Saturday.
THANKS FOR READING, HAPPY NEW YEAR💃💃💃💃🔥😜
---
---