Manchester united winning continues even today...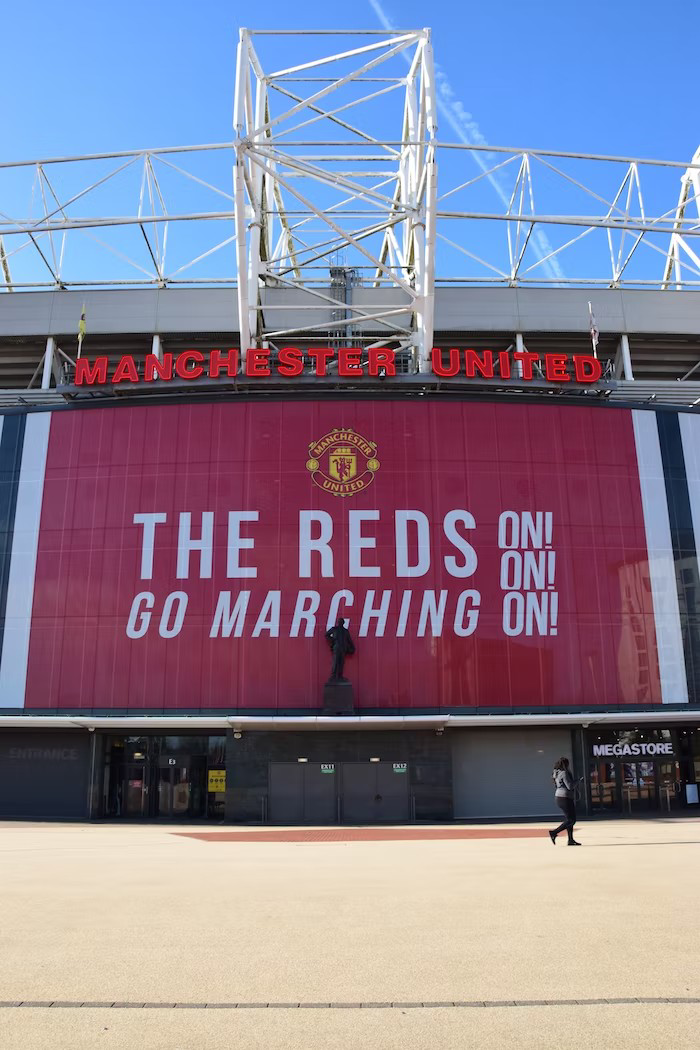 source
Manchester united team has been giving me high hopes I can see the future is bright very bright. Sadly it seems no one cares, I mean everywhere is just calm and quiet I wonder why no one is asking questions as to how they did it or what they are doing to attain such a level in this season. Do you even know that Manchester united has never lost any game since the beginning of this season, they have won all their games not even a draw has been recorded. Coach Ten Hag has single-handedly beaten three premier league coaches that you don't joke around with. He has been able to beat them and still no one is saying a thing.
Before, Manchester united played individually, but I can proudly say they are playing like a team, always having each other's back. Indeed Ronaldo being in the team brought division and when they are division the team will always suffesetbacksks which was what the team faced the time Ronaldo was still in the club. The coach was smart to notice this and tooth a decision of letting the Portugues man go which was never a bad decision. When Ten Hag came as Manchester United coach I saw something great in him, though some fan says he is just like the others he will just come and worsen the situation in the team I saw something different in him that others didn't see. I know he has what it takes to get the team back to their winning position but will take some time with the way, things are it seems it will be easier for him to do we have all seen the efforts he puts in, and the result he is getting.
Every single player seems to know what they are doing not going onto the pitch and acting as if they were just randomly invited to play in the team without experience lol, now they all know what they are in for and they play with all amounts of seriousness. The last game with Manchester City was a spectacular one indeed, the young lad Gernacho just needed only 18 minutes to unlock City's defense which he did successfully, and was his ever first assist. This kid has been taken for granted I call him a dangerous ghost. Football is honestly not a game of luck, just as if you work hard you will achieve success the same way it is for football, if you train well and work as a team success is yours.
I am glad Jason Sancho is back in training after the world cup competitions and he seems fit, we gonna be seeing more of him soon hopefully. I really admire a lot of Ten Hag's philosophy and his mental abilities to analyse game plans and tactical prowess of each player United hava against them. My butcher Lisandro Martinez is celebrating his 25th birthday today, I pray may God give him many more birthdays to celebrate⚽⚽⚽.
Today's lineup vs crystal palace 👇👇 take a look and tell me what you think?
🇪🇸 David DE GEA 1
🏴󠁧󠁢󠁥󠁮󠁧󠁿 Aaron WAN-BISSAKA 29
🇫🇷 Raphael VARANE 19
🇦🇷 Lisandro MARTINEZ 6
🏴󠁧󠁢󠁥󠁮󠁧󠁿 Luke SHAW 23
🇧🇷 CASEMIRO 18
🇩🇰 Christian ERIKSEN 14
🇧🇷 ANTONY 21
🇵🇹 Bruno FERNANDES 8
🏴󠁧󠁢󠁥󠁮󠁧󠁿 Marcus RASHFORD 10
🇳🇱 Wout WEGHORST 27
For me this lineup is badass they gonna cripple Crystal Palace today. I wish the team all the best in today's match they will make us all proud again and continue in that unbeaten spirit later today. I smell victory already lol.
---
---