Neymar cry premium tears after world cup heartbreak💔.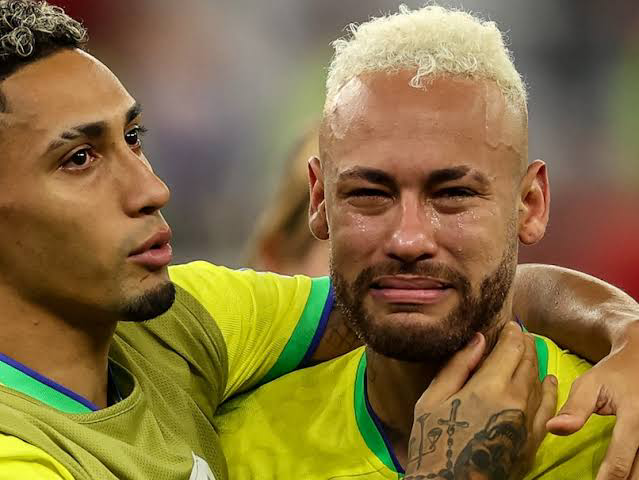 source
Congratulations to Croatia I love this move, they worked hard for it no doubt however Croatia played solid football creating a lot of chances that the ball from Juranovic would have been a goal but Thiago Silver was quick in stopping the ball. Croatia's goalkeeper was in no doubt the man of the match because he did not only make crucial saves in the match, he made one very important save in the penalty shootout.
Brazil started the game with the hopes of getting into the semi-final after many years of not winning, during their first goal attempt by Vinicius Jr Croatia's goalkeeper comfortably caught the ball. Brazil tried Their best during the first half and second halves and became frustrated hence it ended 0:0 in the first and second halves, therefore, taking them to the extra time before they had a breakthrough, I can tell the Brazilian team didn't expect the match to be very tough.
Just before the end of extra time first, half the Brazilian team made Their victory through Naymer he fired the ball directly to the roof of the net making them lead 1:0, Naymer could now boost of scoring the same goal for Brazil with the legendary Pele they each score 77 goals for Their countryside. Brazil tried Their best in making it to Croatia they tried to keep Their 1 goal they defended with a lot of strength And suddenly the sad moment came for Brazil when Bruno Petkovic shot the ball into the net of Brazil forcing both teams into penalties.
Surprisingly for Brazil, the razor they used in Korea is the same as Croatia used on them. One thing I love about this world cup is that they aren't any monopoly the football wind just blows in any direction it chooses. Recently countries have been intoxicating Their football culture by importing Their best players to the western tournament. Therefore it's time for every country to rebuild its football culture. Croatia will go through to the finals for the second time in a row, but can they make it through this time?
A friend of mine made a statement after the match, he said the world cup without Brazil is like an orphan. I laughed my ass out football has a lot of surprises we take it as it is they are nothing to do about it. Honestly, for me I want them to be out of the picture this time around they have always been there it's time to pass it on.
WHY BRAZIL FAILED
I would say the Brazilian coach made a mistake why the hell did he remove his best player before the end of the game? He saw the stunt resistance from the Croatian side. He should know that they are players and that Their presence alone can intimidate the opponent and give them doors of opportunities. Brazil's coach underestimated Croatia's players he should have allowed his team to be till the end I am sure they will have done something good.
They should know that Expectations are different from results Brazilian players are overconfident they took Croatia for granted and they got what they deserve.
MY ADVICE
TO Whoever playing with Croatia, Please make sure you don't reach penalties Try to win them don't let it get to a penalty kick, or else 🤣🤣 you will collect crazily (wotowoto). Those guys are relentless they push to get what they want. I wish them all the best tomorrow is another day to watch surprises from matches.
I can't wait for tomorrow I want to see the war between Morocco and Portugal players on the field, and I hope the coach will bench Ronaldo because if he doesn't he will be taking risks 🤣🤣🤣. I still support Morocco no matter what they do I wish them luck.
Happy weekend guys 😜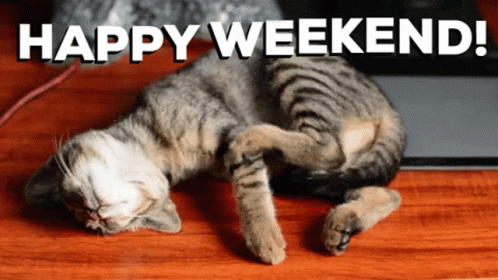 ---
---