Our number 7 is back😜😁😁😁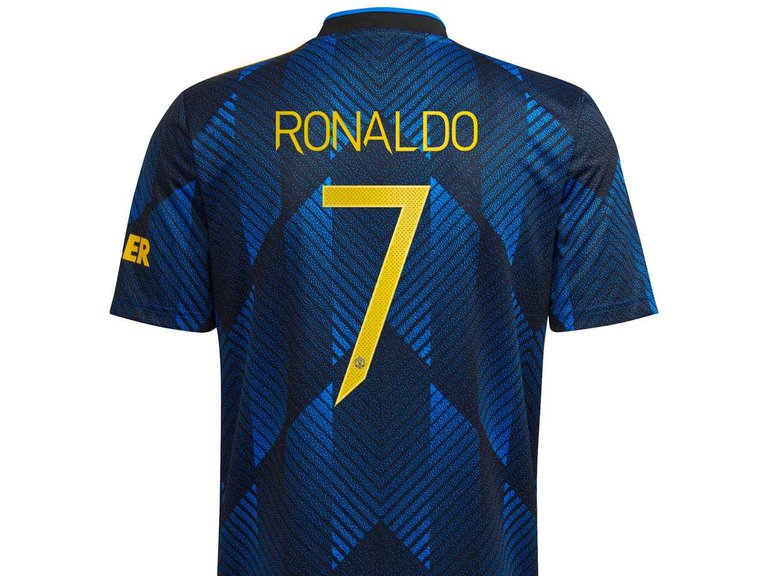 source
Guys I have been off for some time because of my network provider. Network has been poor in my area but it has been fixed and all is working fine. hope you know recently a lot has gone down on the world of football.
We see Ronaldo arriving at carrington after medicals ahead of tommorows training in preparation of the games with crystal palace this week Saturday.
And since from the moment the news spread that Ronaldo is coming back to England so many things have been happening. From fans defecting to Manchester United and his jersey is one of the jersey everyone wants to have.🤣 Very funny I was told the queen of england ordered for lot of the jersey.
This man is really not a small man oh if he could be recognized by the queen of england. I only just want the time that he will finally be in the pitch with other manchester united players. Now manchester united have Ronaldo and Chelsea have Lukaku, let's al see how it will go🤣🤣
The English Premier League officials have have recently changed some rules just to protect Arsenal so they could survive the relegation very funny 😁 I wonder if they can't fight to make it through on their own.
Below are some of the new adjusted rules
Arsenal Coach, Arteta will be allowed to field 13 players at once and 7 substitutes.

Arsenal will be giving a free penalty at every match. Really?🙄

The Bt sport technicians have been cautioned to avoid highlighting any of Arsenal goal saying it will be regarded as scores.

Arsenal will be hereby awarded 1 point for a lose, 3points for a draw and 6 points for win.

This goes directly to other players from other clubs, Any attempt to tackle Auba, Saka and pepe will result to a straight red card +penalty regardless to the place the tackle took place.

Ok now read this, Teams like Chelsea, Man City, Man U, Liverpool will be only allowed to field 10 players with no substitutes when playing against Arsenal. This is crazy
And lastly they said kdb, Bruno, Kane, Havertz, Kante, Salah, Mane and other EPL stars are banned to play against Arsenal until further notice. All this rules just to help arsenal overcome the relegation. Me what I know is no matter what they do if it is destined for them to be relegated then no one can stop it from happening.
---
---