United's Masterclass Shit!!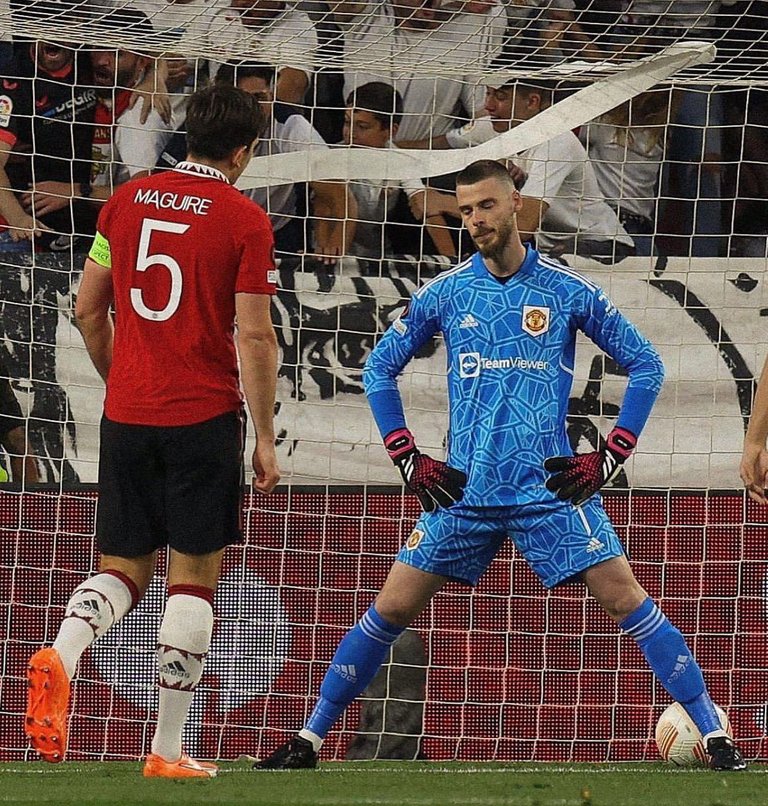 source
I just watched my irritating team play shit yesterday I mean after their good performance back at their own home they could not use the same spirit in Sevilla's home they allowed those boys to trash them hard in the ass, Sancho is not a problem but he plays like he is being forced to do so.. no fighting spirit at all and no determination to win, I have observed that Sancho always plays well whenever he plays along with Rashford. people complain a lot about Sancho, Sancho is not the problem up front, I will say it's rather Martial, United needs to sell Maguire and Martial. Maguire was awful and de Gea just as bad, going back to the game at Old Trafford Malacia missed a sitter, and Antony shot against the bar when he had two players open. All these things cost us soo much. The truth is All 5 Sevilla goals were gifted to them.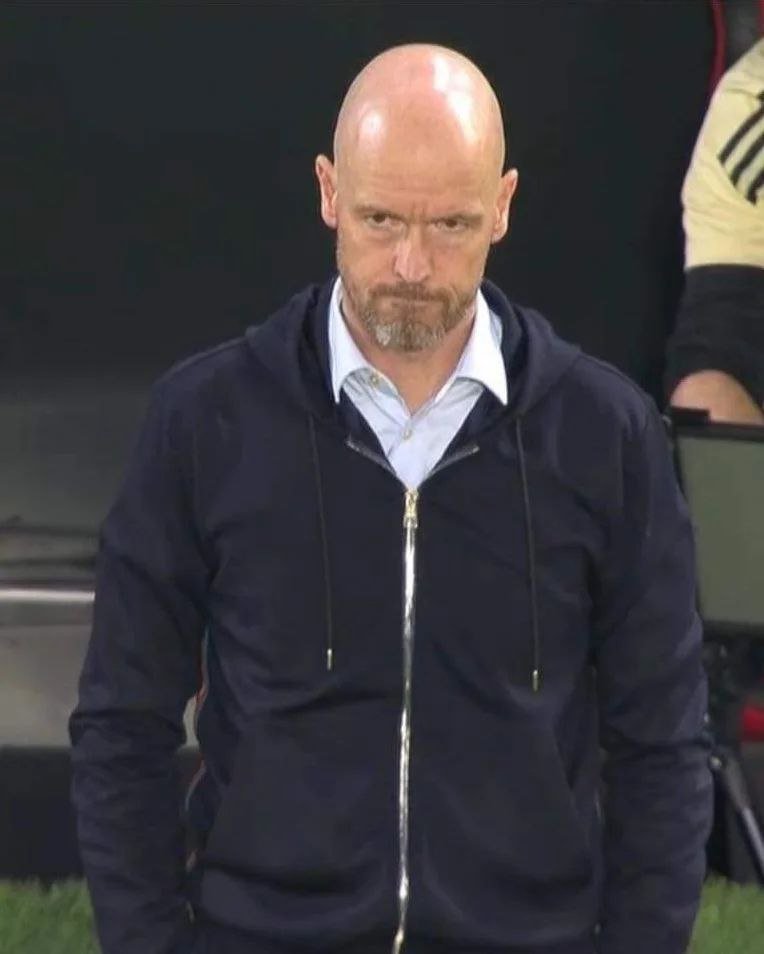 source
and please I need someone to tell me if Maguire is really a player and how did he even become a professional baller? If he does not score a goal against his side he makes balls wtf! what I think maybe don't know is that When the Goalkeeper has easily exposed the chances of making errors are high. sorry to say this but I tell you If Maguire was an African you would have heard the way Europeans shouted at him but good enough he is one of them lol. Truth be told Lisandro Martinez is so good at ball distribution than the rest. he moves the ball well and gives good passes thus the defensive midfielders get accurate passes from the back. unlike Lindelof and Maguire that keeps playing with fear and makes too much of back passes to the keeper which causes goals easily from the opponent.
right now the EEPLmid-table and bottom teams are all fighting to escape relegation and some of these teams should not be underrated. while Top4 race is wide open. only Arsenal and City are qualified for next season's Champions League. Eric Ten H should buckle up and change tactics. most especially his team selection and subs else it could be disastrous. considering the loss of Varane and Lisandro who are better at the reading games and good passers than the other center-backs. truth be told I am scared whenever Maguire is at the back and that's de Gea's problem too, he is always not composed when he sees Maguire in front of him because he knows he can make mistakes that will cost them a lot. right now I don't even know where The problem is, should I blame the manager? for playing Maguire when he knows his flaws. I don't see such mistakes when Varane is playing. Maguire always comes back with the ball instead of forwarding the ball
I will continue to say this just like I said in my comment last week, ETH should just take the blame for this mess.
You cannot sub for Bruno after receiving a yellow card which means he's to miss today's match. should have let him play full-time. removing Antony and the rest that played well in the 2-0 first half at the wrong timing was wrong.
And yesterday you played with a shaky midfield and defense and conceded a goal at halftime. why remove wan bissaka for Dalot to remain just because you felt he's not good going forward?
I'm sorry to say this, but as it stands, am 100% certain we won't win against Brighton based on injuries at the back.
The coach should please prioritize the Top 4 else it could be a hindrance to signing good players during the summer without a championships league spot. So finally united are out of the Eru
Glory Glory Manchester United❣️❣️
---
---