A NICE FAREWELL,NICOLAS PEPE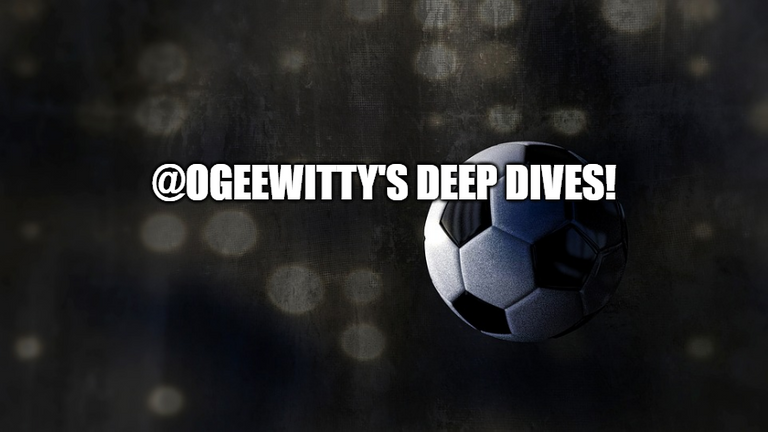 What an undulating story line this has been. A record buy at a time for Arsenal, after his blistering excellence in the French top division for Lille. He produced his magic at times, but at other times he was largely ineffective. Wilfred Zaha has gone from strength to strength, Arsenal fans will quip. Why the mention of Zaha? Alright, please get your pop-corn, it's story time.
STORY IN FULL
Once upon a time a certain former PSG tactician by name, Unai Emery, worked for Arsenal as coach and it got to a crucial summer of 2019,where Emery wanted to get the team back into the Champions league where they belong. So in came Dani Ceballos, Gabriel Martinelli, William Saliba and then Nicolas Pepe. Emery made it clear he needs an impact winger as an absolute necessity for the season's project and the Ivorian, Pepe was procured for a club-record £72 million ($88m). Spending this big also helped to ward off interests from other clubs,like Napoli who were chasing him heavily.
Why won't they chase him? Pepe had a scintillating season with Lille in 2018/19, he scored 23 goals,registering 12 assists in 41 games. Making him part of only a handful of players to reach double figures in both categories in the biggest European leagues.
How did he come to Lille? It was the coaching emeritus in the form of Marcelo Bielsa who scouted him at Angers,when he was Lille's coach and was so impressed and persuaded the club to sign him for €11million- a bargain buy it looks now. Bielsa then used Pepe as a striker and was sacked early due to the team's poor performances and the now PSG coach,Christophe Galtier, was appointed. He changed Pepe's position to his preferred right wing, then we saw a liberated Pepe do wonders.
Galtier said then,the player didn't need an "intermediary step" before joining a Champions League club, that he can jump directly into a Champions league club and meet their standard,given the "fantastic season" he was having for them. Well a Champions league club in Arsenal came for him.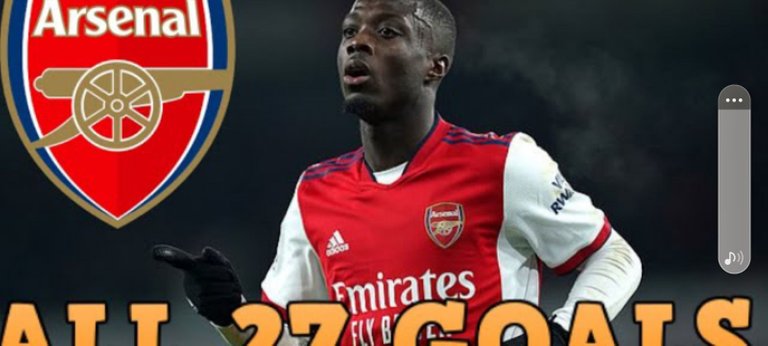 screenshot source
The parallel storyline to this is that,that same summer, Arsenal were reported to be interested in another Ivorian, Wilfred Zaha, of Crystal Palace. A very skillful, strong and dangerous winger at that time. Someone said then "he goes past people for fun" and I agree.
It was finally exposed that Zaha was actually the player Emery wanted,not Pepe. Zaha was valued at £80million,which wasn't outrageous given his quality in the Premier league, probably the best winger then and someone called him then,the best player outside,the top six. That's just to put it mildly. Ofcourse, that evaluation by Crystal Palace will normally be lowered a little when negotiations begin, but Arsenal had other ideas.
They went against their coach's wish and spent a not too different amount from Zaha's, on Pepe and the history is before us– whilst Zaha is now firmly seated as the most dangerous winger in the EPL, Pepe's services is no longer needed at Arsenal,at least for now.
These days it's Mikel Arteta in charge and to be fair he used Pepe regularly in the beginning of his reign and persisted with him even when he wasn't doing well,much to the frustration of most fans. Arteta could have done with benching him at intervals,to refresh his mind,but Arteta was too inexperienced to know that.
Anyways once Arteta's patience was over Pepe began to be benched regularly for young prodigy,Saka. Even when Pepe went to the African nations cup,in 2021, and returned reborn with great form,Arteta wasn't ready to make sufficient space for him.
LAST FIGHT
He turned up this summer willing to do the extra hardwork and fight for a place, he said he wanted to stay. However, Arteta had long made up his mind to flog him and nothing could change it. He will remembered for being able to cut inside and put one in the top corner from 30 yards away,his step-over dribbles and all that. It's just you never know which Pepe will turn up in a match.
HERE WE GO
Today it's confirmed that he will be going back to France; Nice is the club. Nice is a nice option too. They finished 5th last season and entitled to Europa football via a play-off round to be concluded today. The club had the best defensive record in the French top flight and is a club that adheres to the passing game Pepe has been playing at Arsenal. Pepe had to reduce his salary to make this deal work and in only a few hours his medical should be done. He's still an amazing talent,he is vastly more experienced now after his stay at the Emirates,he has conquered France before. All he needs is play time and I reckon,he will attract attention all over Europe again.
Farewell Nicolas Pépé.
Appreciations to a lovely soul as @amirtheawesome1 who keeps coaching me on content creation in Hive and I see you @talesfrmthecrypt as you offer firm support to my posts ALWAYS.Thanks
---
---