ARTETA WHAT ARE YOU DOING?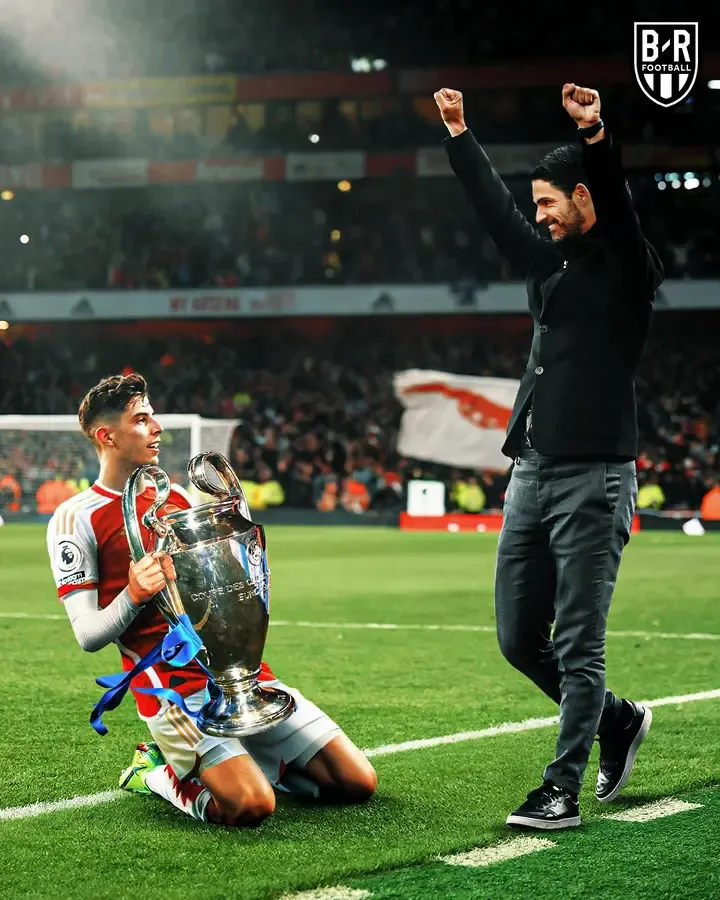 source
Kai Havertz to Arsenal is a done deal. Not gonna lie, it is a strange deal for many Arsenal fans.
SOMEONE ELSE
However, I'm pretty sure Arteta and Edu and someone else are cooking something though. Many also thought Odegaard and Ramsdale were strange deals, but look how that turned out.
On the surface, it looks like Arsenal's focus is bringing in hybrid players that are technically sound.
The entire backline has only one player that is not hybrid: Gabriel.
White, Tomiyasu, Kiwior, Zinchenko, Timber(maybe) are all hybrid.
In the forward half-spaces, even Odegaard that features predominantly in the 8 position started out as a winger and operates as a "10".
Saka and Martinelli are the only non-hybrid players in open play. But even Saka is hybrid ordinarily because he can play through the middle and has played as a full-back before.
Trossard, Gabriel Jesus, Smithe-Rowe and now Havertz are all versatile players that we can't exactly pinpoint their specific positions.
So it's such an interesting rejigging of the squad.
I hope this removes worries from those confused Arsenal faithfuls. Hey, perish the thought that he would play as the top striker. When he was scoring 20 goals a season for Leverkusen it was either as a number 10 behind a striker (usually Kevin Volland) or cutting off the right wing on his left foot. So he could work like a Muller(that free role) of Bayern, when Arsenal wants to push ever deeper, but a great sub for Saka/Odegaard, especially Saka who has been overworked for two consecutive seasons.
So let no one think of his problem with finishing in Chelsea, where he was wrongly used as the marksman. Look, it's true that Real Madrid and Bayern Munich showed concrete interest in him. These are two teams with elite talent ID, I won't therefore be the one to tell you that this means, there's a baller in there!
SOMEONE ELSE
Oh back to this heading. "Someone else" refers to a certain man in this quote from my Jan 12th blog here–"He[Arteta] has brought in a new coach to handle the attacking unit. The coach has thus being employed by Arsenal, as first reported by The Athletic and will resume this summer. His known name is, The Tekkers Guru."
source
Another part of the aforementioned blog says–
"One can see Arteta is planning even for next season where teams might set up ultra-defensively to foil Arsenal's attack. You need a genius in tight spaces to show your attackers the way through.It's scary what Arteta is building o!👷‍♂️"
So don't be surprised the first signing is in the attacking phase of things. I've been waiting for this genius to resume and I have been quite vocal about it.
My THIS IS ARSENAL was never about being a one season wonder, but an even brighter future each coming season. I hope you note that friend, @blanchy .
What Arteta is 👷‍♀️ building is scary indeed!
Credit @belemo
cheerfully...
---
---