CLUB HEIRARCHY BOSSING FOOTBALL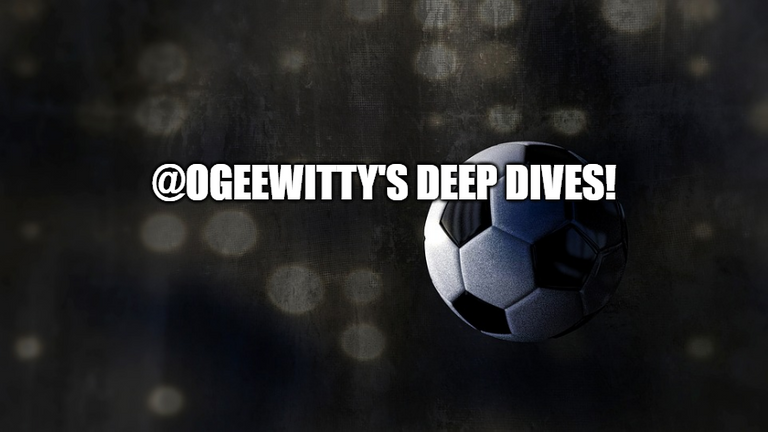 "Leadership is influence" as a famous writer put it.
As expected, organisations come fully equipped with leadership structures of one kind or another. Football clubs as organisations,thus follow this pattern.
As the game of football continues to spread all the world like an irrepressible virus, investors keep coming in to take over clubs in need of cash injection and often totally transform them. Well, let me add that apart from the love for the development football, these investors also look to reap huge financial gains.
So we have clubs like PSG,Manchester City,Chelsea,Newcastle United,even Manchester United(recently) that have these billionaire investors as their owners. Ofcourse,this brings with it, a current of influence as to how the club is run.
We take a look at a few random examples of clubs generally.
For example,the current Mbappe saga, the show of influence(or player-power) that Mbappe is demonstrating now at PSG was created by the heirarchy. It was once Neymar lording over everyone,insisting that Cavani submits. Well Cavani had to submit,but it's also a key reason why he left the club. Who gave Neymar that effrontery? Yeah,you probably guessed right, it's the heirarchy!
Mbappe was presented with a project that didn't have Neymar in it, a project that said a striker will be signed and a world class defender too( that the monies for these are available) amongst other promises. None was brought to come to pass by the heirarchy.
[I brought us the news first on Hive, please see– MBAPPE WANTS OUT.. AND WOULD LAND MADRID TOMORROW]
So the primary tool for survival in PSG,as a coach,is aligning with the hierarchy's thinking.
Once Zidane and Madrid's President couldn't agree on transfers, Zidane resigned, before his "second coming". Ancelloti was ejected by the dressing room of Bayern, they accused him of being a lazy trainer,etc.
Listen please, there is no way(absolutely NO WAY) Ancelloti had lost his midace touch with regards creating ambiance in any dressing room.
The real issue was that he wasn't playing Muller and the hierarchy was loyal to Muller,infact you hurt Muller and you've hurt Bayern. That crack between the hierarchy and a manager will normally be explored by the dressing room(accusing him of all sorts) and make the manager feel like a poor manager of men. Ancelloti and the club heirarchy were not on thesame page with Muller.That was the reality.
At Napoli,once again it was the heirarchy against Ancelloti,but with a different story-line. Here, the players loved Ancelloti AS ALWAYS. He has been and still is the best at managing a dressing room. In Napoli the players disobeyed the order of their President,who unilaterally summoned them for an emergency training as a disciplinary measure for losing a match horribly. The boys didn't show up from their homes. The President confronted Ancelloti privately, wondering why Ancelloti was quiet about the disobedience of his boys.[I don't like club interferences in coaching. You summon a squad for training without discussing with the coach? Who does that?]
Ancelloti took the neutral stance and pleaded with the leadership to cut the boys some slack, that the boys are also sad by the loss, that the boys didn't mean to disrespect him.
The President couldn't stomach that disobedience by the squad, he felt do embarrassed and that the coach took a neutral stance made it hurt him even more,so he sacked Ancelloti eventhough the dressing room was fine and results had improved.
So a coach's know-how in controlling the dressing room and even good results is not always primary for a long stay in a club. The heirarchy can choose to interfere and if the coach opposes he is out.
Tuchel was sacked by Chelsea's new owner Mr. Todd Boehly, much to the distaste of football followers worldwide,including much of the Chelsea fan base. Yet the truth is,the heirarchy wanted something Tuchel didn't want. Tuchel didn't buy into the pathway they craved for the club, so they had to part ways. When you read in between the lines of this tweet below, you would see that Boehly and Tuchel had differing ideas–
https://twitter.com/sportbible/status/1551460632884641794?s=20&t=3KoyUypsm_GpqdAK3H0Wcw
source
But When Coach and Heirarchy Agree
Enter Napoli and get bewildered at their "senseless" clear-out in the last two windows. You've managed to work your socks off to qualify for the Champions League and you are pushing out important players,who got you there. All their 3 captains were moved out, that they had to select a new captain this July.
Dries Mertens,35,one of their assistant captains and Napoli's all-time highest goal scorer with 148 goals,had a year left on his contract and begged to finish the contract.He had spent 9 seasons with them,he even speaks Neapolitan and prides himself in their customs and christened his son with the nickname given him(Mertens) by fans,"Ciro". He wanted to see out his professional career in Napoli,as a mark of honour. Why not? The fans absolutely loved him and he's still playing well(he'll be at the World Cup). What's wrong with,granting him his wish,but smartly signing an understudy? The club certainly had enough finances and marketability to do this, but the President bluntly refused and sent him packing. He has now moved to a huge project in Turkey. I think the biggest in all Europe.
What does the Napoli story teach?
1.)The heirarchy is the source of things. They can crush or create player-power if they decide.
2.) There had since been an agreement between the heirarchy and Napoli's coach on a new direction for the club(AND THIS IS HOW IT SHOULD BE) that occasioned this seemingly senseless clear out,that is making sense now.
Cheers
---
---