LUÍS FIGO AT 49 SHATTERS RECORD!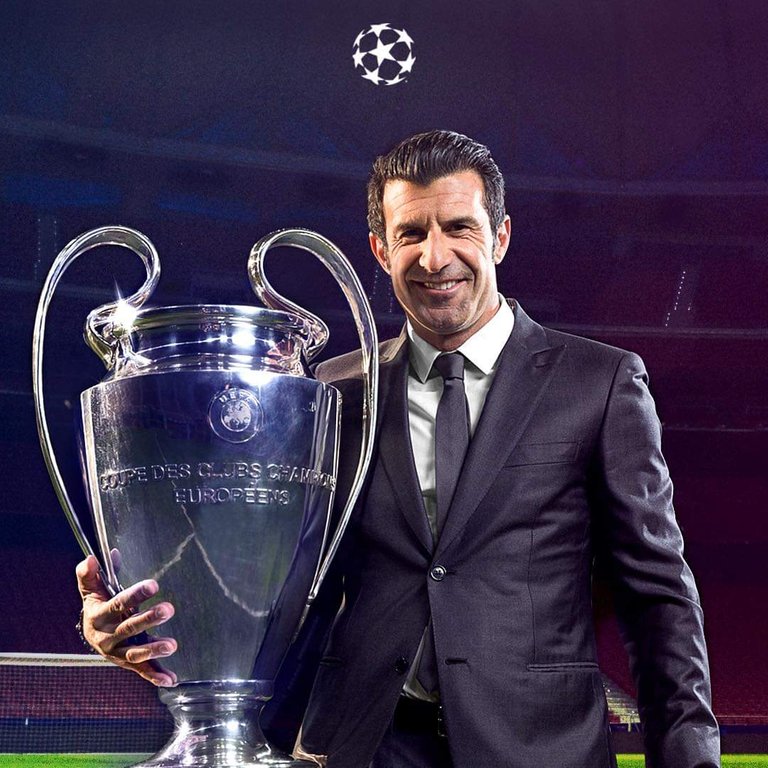 source
G'dday tribe,
He probably needs no introduction. He is the Portuguese legend of a footballer. He captained the Portuguese national team in a solid six calendar years(2001–2006). He is Luís Filipe Madeira Caeiro Figo OIH. "OIH" being Portuguese title given by a special decree to a select band of illustrious people.
SOME HISTORY
He was a force of a player, who devastated teams with his speed and guile on the wings. A right-winger was he,but he could play on the left and he has no fear cutting inside. One almost shivers in terror when you see those big calf muscles of his. It takes a super star to play both for Barcelona and Real Madrid; Figo played for both clubs and is without doubt a legend of both,especially Madrid where he starred prominently with the likes of Zinedine Zidane,Raul,Ronaldo de Lima,Beckham,et al(the "Galacticos" as they were called),not only winning La Liga titles(as he did in Barca) but also going one better and winning the Champions league trophy in 2002. No player has more assists in the Spainsh top flight than Figo, except Lionel Messi. He is a proud winner of the Ballon d'Or in year 2000 and the Don Balón Award in 1999 as the best foreign player in Spain.
WHAT RECORD?
Figo had gravity and attitude on the pitch, a strong leadership attitude you can not just deny. Now it's zero-gravity and altitude he presents to us at the age of 49. His good old competitive heart yet speaks, I tell you. Luís Figo few weeks back took part in a match in strange places. He literally took football to heights not known ever– I mean a whooping 20,030 feet(6,166.1 metres) in altitude. It was a four-a-side contest organised by Mastercard,onboard a parabolic flight. A specially constructed 75-metre square field was designed inside this aircraft, which flew in a circular kind of path upwards and downwards to simulate the reaction of zero-gravity. Not a particularly easy place to be,certainly not one for the faint-hearted; but Figo was in for the challenge.
source
The Guinness Book of World Records official adjudicators were duly on hand to ascertain things for themselves, in the event that took place on the 20th of August,2022.
It was a match were the 8 players cut across various continents– from Europe to Latin America to the Middle East. Ladies were part of it too for good measure.
A keen contest it was, as Figo's side drew first blood. It was that man, the former footballing warlord himself,Luís Figo, who first conquered the strange conditions well enough to conjure up the first ball to hit the back of the net. Being used to leaving defenders flailing haplessly in his wake back then, he summoned his magic again here by evading the defence and scoring the vital opener for his team, with his eye looking away from the goal somewhat– it was an acrobatic volley he chose and it "it is a goal!!". A floating Figo opened the scoring. That's the leadership attitude in altitude.
The opposing team seemed inspired by this goal to fight back, and indeed they got one back, to level the proceedings. However,it was the Figo team that had the last laugh as the scored another and put the tie to bed.
The Guinness Book of World Records crew stepped in after the match to ratify or confirm the event and thus presented the players with a fresh title—
"Highest Altitude Game of Football on a Parabolic Flight."
WHAT SAY YE?
After this one‐in-a-kind football match, Figo, who played 127 games for the national team,a proud record that stood for sometime till folks like Pepe,João Moutinho and Cristiano Ronaldo surpassed it, spoke.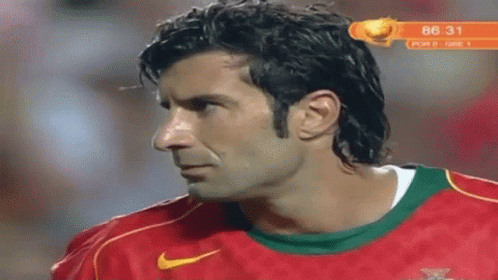 Firstly he sees this as a contribution to football(or scoccer) as he emphasised the ability of football to "unite people" no matter their culture or nationality. He was bullish as he remarked that his career had prepared him for this kind of history making feat, with all the adrenaline and rush of blood that big matches in big stadiums gave to him.
He surmised that at over 20,000 feet above the ground, it was much thesame feeling he used to have in those big stadiums with electric atmospheres. Ofcourse he also lauded the adventurous people who went with him into the Guinness World Record Book of Records, he referred to them as "fearless football fanatics". Overall you can see in the video that is was fun for everyone.
Here is his speech and some others too.
CONCLUSIVELY
Luís Figo,is a Mastercard ambassador, and under this platform he has been using his experience as a top,top player to captivate audiences with several amazing surprises.
What more can I say, even at his age
Luís Filipe Madeira Caeiro Figo OIH, keeps adding significant world renowned honours to his already glistening career haul. Congratulations to him and the other players also.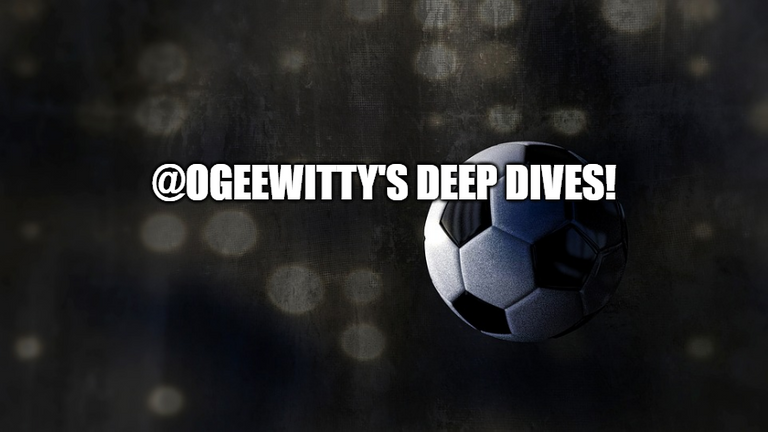 Cheers
---
---