RE: GO AND SLEEP ARSENAL FAITHFULS, CHAMPIONS LEAGUE IS SURE!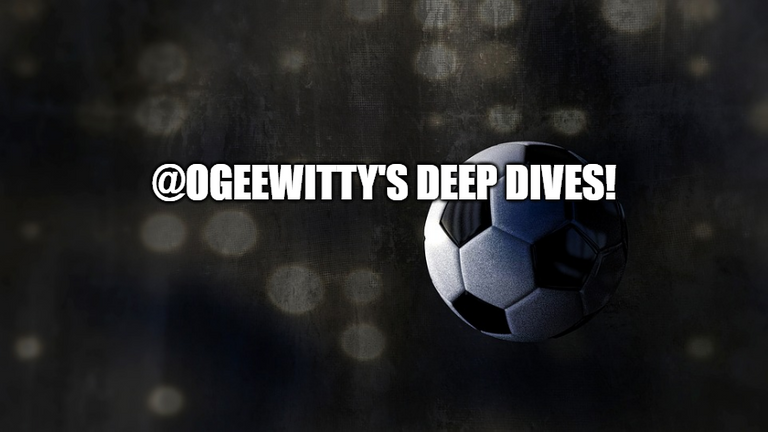 G'dday tribe,
I'm back from my pleasant vouyage into health matters. "Health is wealth" they say and we know that in any sport, health is a core detail. So last weekend when Saka went off for Arsenal in the first half due to an injury,it bothered the Arsenal clan as his contribution to the team is so crucial to the way the team plays. However on the 30th October, 2022, I replied an Arsenal fan who was feeling worried about the injury; I said,"One thing that kind of cools me,is Saka's type of body. He keeps showing the Messi-kind of recovery speed." Already I am hearing fantastic news on Saka's health today. So please enjoy this groundbreaking discovery on your health in Hive. I can't keep this amazing news to myself.
HERE WE GO
Now to the topic referenced above,I wrote that at the beginning of the season, precisely on the 22nd of August,2022. People like @cryptoandcoffee and @blanchy expressed some reservations,at least, about my take. A lot of folks said I was too carried away,overly emotional or sentimental and the like. An excerpt from that post says:
"I ask you a question. Why didn't Arsenal qualify for the Champions League last season[2021/2022]? A genuine answer to this question is what we call QED in Maths,meaning it proves a proposition.
"Have you thought back and answered it now?
If your answer was correct it should border on what I call, "January 2022". Yeah that's it! Okay let me produce for you an excerpt from a post of mine here:
'As for Arteta, you can't be seemingly quarrelling with everything– with Auba, Torreira is not good, Guendozi is annoying you, Saliba is too young,Mavropanos is whatever. Now see how many players were eager to go this January and indeed they are gone. Even Lacazette and Nketiah(the only two senior strikers remaining) could have gone if Arteta didn't step in and halt any deal from happening for obvious reasons...
'Okay let's agree that it's his coaching style or pattern of play that is too advanced or new for a lot of players to understand, then sign your brand of players, he won't!'– Feb 2nd,2022"
In the summer, Arteta simply solved the gaping errors of January 2022(or the 2021/2022 season).
Someone I respect a lot, responded to the post saying:
"You forget one critical thing here. Jesus gets injured and your club is screwed so I wouldn't be calling the shots so quickly as there is no back up. This is the problem when teams rely on one or two players as the squad is not strong enough for the entire season."22/8/2022
I replied him saying:
"Welcome here,
I thought you would also include that Partey gets injured often.
Don't forget I highlighted two reasons for the shortcoming last season.
Didn't you realise last season that along with Arteta belatedly finding Elneny as an adequate solution to Partey(as my post says),he also found Nketiah.
After that January window,Arteta persisted with Lokonga for Partey,Lacazette for Auba(that is why my post says,Arteta did not replace Auba's goals). It was after the damage was done,he discovered Elneny and Nketiah and they were terrific.
We have an able deputy striker,we have an able defensive midfielder. Most of those top clubs last season don't even have an able deputy striker right now, so what are we not saying here?🙂 I thought these things were clear for even the worst enemies of Arsenal to see.
Sire please, join the Arsenals and accept that this season is a done deal already–Champions league at the very least.
Thanks a lot for your visit."
source
A friend of mine here, an ardent Tottenham fan, keeps talking about how injuries can wreck Arsenal's campaign, that they don't have a big enough squad to be taking really seriously. Only 6 days back he said to me,"Any injuries at your club Arsenal will have consequences.." ; and you can trust me, I fired back:
"There are injuries currently to players that would have surely eased things this period, so what are you talking about? I know what you are talking about– 'So the Arsenal injury list are all of a sudden cured.'
You recall that quote up there? Those are your words verbatim concerning Arsenal on the 1st of October(incidentally my country's independence day). Maybe this reply someone gave you is ideal– 'People come back from injuries. It is death people don't come back from'
You keep going on and on about injuries as if you have a specific plan to get them injured.🙂 Injuries happen to all, friend. Is Tottenham not having some injured players currently? What team doesn't have please?
There is a lot more depth in that Arsenal squad. That's a fact(as my post of 21st August illustrates) and that's why we are still top,despite the injuries to relevant players. If you think more injuries can happen(as if the injured ones are not recovering), brother I repeat, injuries happen to them all...
Arsenal is a buying club now,no longer a selling club like the last year's of Wenger, so every window we strengthen things. This injury theme of yours has got to lie low please..."
LATEST
Here we are today and Arsenal keeps marching on, keeps dumbfounded people. Key players like Smith-Rowe and Mohammed Elneny have been absent for weeks owing to serious injuries, yet someone wants me to believe that this squad is short of depth. I just grin as I type.
It's two matches before the World Cup in the EPL. For Arsenal,it is away matches against Chelsea and Wolves. These are winnable matches, teams that Arsenal beat on their ground last season plus a team that is full of spring in their steps after that 5-nil trashing of Nottingham Forest. By the way, the naysayers were given a treat as a certain Ryan Nelson that they don't rate stepped up to replace Saka and got two goals. Do you still doubt this team?
source
POST WORLD CUP
How about after the World Cup? Then I would ask, "what about it?". Six or seven Arsenal players will be at the Worldcup, but the Manchester Citys,the Liverpools,Chelsea or the usual suspects for Champions league berth in the EPL will have even more players at the World Cup.
Secondly, not even all Arsenal players are assured a starting role. Partey and Xhaka and perhaps Saka being the only true sure starters. Whilst the other big teams in the EPL will have a lot of their players starting, for sure.
Thirdly, with all due respect to the countries the Arsenal players represent at the World Cup, their teams are not expected to go far in the World Cup.
BEYOND TOP FOUR NOW
Now, a combination of the second and third points above, make one see that Arsenal players will even be fresher than their direct EPL rivals. So why won't we expect thesame kind of early season form? I mean, it's only natural to have an even hungrier Arsenal side after the World Cup and fitness levels to match – like that of the beginning of the season.
I think it is no longer blind-thinking for Arsenal fans to talk of the title, it is now a very workable reality.
https://youtube.com/shorts/AYuWUcCgmX8?feature=share
source
"Ruthless every three days."
Need I say more?
Cheers
---
---