WHERE DID CRISTIANO'S PROBLEM START?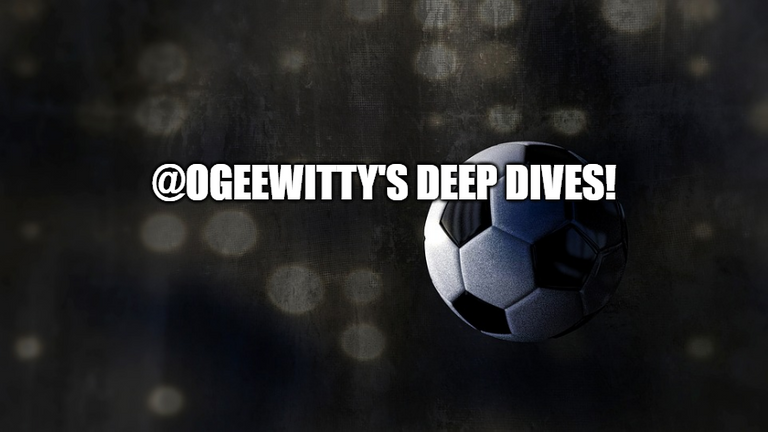 G'dday tribe,
6/12/22, two days back, it was a Cristiano Ronaldo, benched for a knockout game in the World cup. Why won't it be a big deal? We don't ever think of Argentina benching Messi or Brazil benching Neymar or even Ghana benching Partey for any reason, whilst they're fit to play. To be sure, injury wasn't the reason Ronny was benched, he was benched for tactical reasons.
https://twitter.com/brfootball/status/1600182598411722759
source
If it was any other player his age, it wouldn't generate so much of news world wide, but it is a Cristiano Ronaldo(or Ronny for short) here, who till today has a strong aversion for a bench role, he hates being substituted even; plus he doesn't feel in anyway that he can't be the leader of the team on the pitch.
Well, firstly, in empathy to him we would say he missed the golden days of the bunch of great players Pinto, Deco, Rui Costa, Figo and the likes then.
Now, he's missing out on the likes another bunch a great players rising stars— Dalot,Jota, Bruno, Felix, Vintiha, Ramos and co.
As for the Portuguese coach,you know when a legend is sat on the bench for a knockout game and the legend is your captain, you will need say something to the media–
https://twitter.com/FabrizioRomano/status/1600394176557830144?cxt=HHwWgMCqpceB37UsAAAA
source
Well it's nice to read from the coach that Mr. Ronny has taken the whole episode very well. But I saw in the statement, "He didn't create any problem, really."
Yes I decided to make bold a word, for my emphasis. That sentence could also mean, the problem he created wasn't significant depending on the context. Anyways,let's move on to my the core matter of this post.
THE BENCH
That day, 28th May 2021,that Juventus announced the employment and therefore the return of Mr. Massimmilano Allegri is our port of call. Then, Cristiano Ronaldo was a Juventus player. So the day Allegri met Ronny at Juventus should be where we should take our eyes to, in this fact-finding mission.
Ofcourse, Allegri had much respect in Juventus for his past heroics,eg in 2018,securing his fourth consecutive Serie A title, thus becoming the first manager in Europe's top five leagues to win four consecutive doubles. He holds other illustrious records,plus when he left,he had a win percentage of 70.48%, the highest in the history of any Juventus coach till date.
It was Mr. Massimmilano Allegri who first introduced the concept of bench duties to Ronaldo. It was because of what I call "modern football"(more on this soon). Those who know Ronaldo were not surprised that Ronaldo revolted,he couldn't stand not being assured a regular starting spot, so he gleefully left in the next available window(August 2021).
SO HE LEFT
Okay, let's agree that it's a great thing he left,but an elderly Christian cleric, Dr Umai Ukpua will say,"if you fall,make sure you pick something from the ground[when you get up]". It simply means learn a lesson(get wisdom) after any mishap in life. Ronny like a man that fell, should have taken what Allegri was telling him to heart(as a lesson),so that he makes a solid choice for the next club to choose.
This wasn't a time to think of wages, his wages shouldn't have been as important as the things he heard from Allegri. Just get a competitive team for your style,forget about the wages,just as you did at Juve– being paid less at than at Madrid.
He strangely chose Manchester City. At "old age" when you should be at peace as much as possible,you want to be in same city as your Manchester United and be playing for City? That is one.
Secondly,okay if Guardiola had truly promised you that he would play to your strengths, why listen to Sir Fergie again?[It was Ferguson who brokered the deal,that snatched him from his agreement with City]
You are mature enough to know that,Sir Ferguson wasn't the current coach and the current coach,Solksjaer,wasn't planning to have you that summer ab initio. So don't you know the dressing room can revolt? Ofcourse it revolted.
I just wonder how a Fernandes(a fellow Portuguese for that matter) did not raise an alarm refusing to take penalties,because Ronny is there(me,I can't do such a thing,a senior brother and legend just came to my team and I still have the guts to keep taking penalties in his presence?). Then you needed to see whenever Man United won a free kick,how Fernandes and co will just be standing menacingly around Ronaldo,as if they want push him off it. Who does that? These were things that were strange to Ronaldo. Not that Fernandes was the only culprit,Mason Greenwood too and others were part of the revolt gang.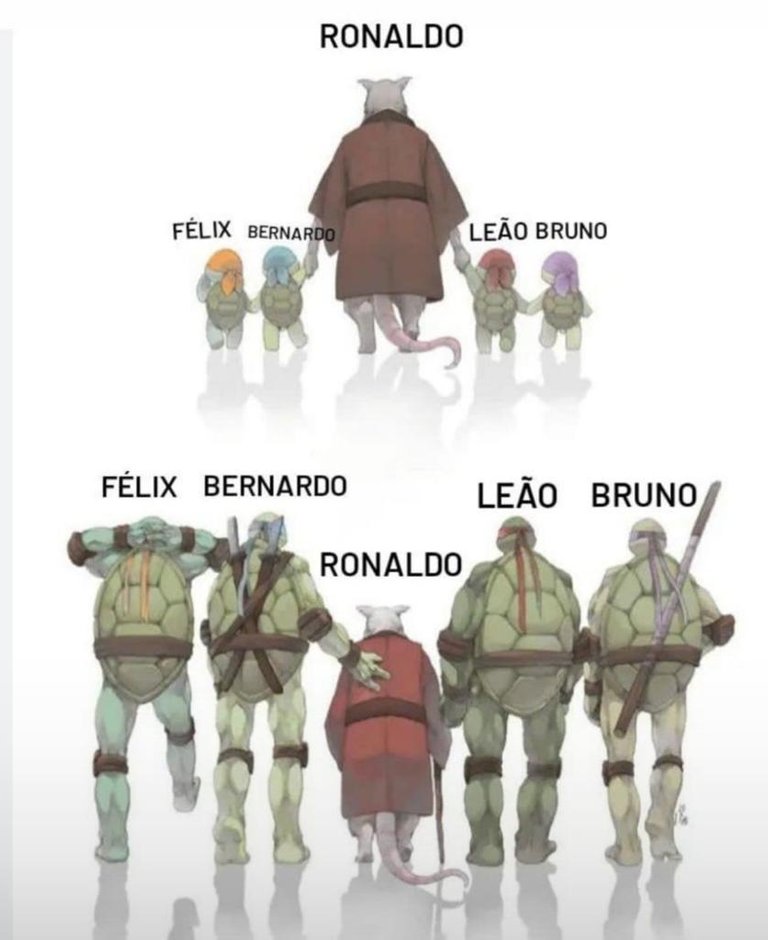 [From:All football app]
"MODERN FOOTBALL"
Now back to "the bench", I mean looking at that Portugal's game against Switzerland, with Ronny on the bench, you could see a dynamism, pace in movement,intensity,a selflessness that wasn't there as much,in previous matches where he started. But this is a snapshot of what I call "modern football". It is a whole unit working in synergy, everybody putting in their shift in both the attacking and defensive phase. The attack becomes more unpredictable. This is what Allegri was saying when he met Ronaldo at Juventus, there is an unbalancing Ronaldo does to things,everything seems to revolve around him, which is difficult for "modern football" to accommodate. It is not that he isn't dangerous with the ball,but "modern football" is equally concerned about what you do without the ball(a part that Ronny is very weak in).
Let's take an instance. During this summer when Ronaldo was intent on leaving United, Bayern's CEO and legendary German goalkeeper, Oliver Khan said:
"I love Cristiano Ronaldo, fantastic player but every club has a philosophy and I'm not sure if it would be the right signal for Bayern and Bundesliga if we signed him now".
"Such a move does not necessarily fit with our ideas", he added.
My first take on that statement above is, "modern football" talks a lot about philosophy. Secondly, I already told people Bayern or Atletico Madrid(another club who was strongly linked with him) won't sign Ronaldo long before Kahn spoke out. How did I know so? Just watch them regularly and behold their philosophy. They want to be dynamic,every player at the races,suffering for eachother, just like it was with the Portuguese team against Switzerland in that round-of-16 match.
AS I CONCLUDE
But what is the real cause of Ronny's problem? Why did I say we should go back to when Allegri met Ronaldo at Juventus?
Some will say,"Please cut him some slack,what's wrong with a player having a desire to stay competitive? He could easily have gone for the money in an Arab country". It looks a compelling statement but you would soon see the emotional garbage it carries with it.
I repeat what I said earlier,"Ronny like a man that fell, should have taken what Allegri was telling him to heart(as a lesson),so that he makes a solid choice for the next club to choose." I have no issues with changing clubs,I have an issue with him not thoroughly listening to Allegri, meaning failing to find the humility to accept that football today has changed a lot and quite frankly will struggle to accommodate his style of play.
I put it to you(using the law lingo in my country) that it is pride that has been Ronny's problem these past almost two years. O yes pride, not even Allegri, but pride in Ronny's heart. This has made him to make hasty,erroneous choices since Allegri.
Infact,let me go a bit further to inform you that before Allegri, Carlo Ancelloti already "said" something similar. He saw the Madrid team was unbalanced EACH TIME Ronaldo played. So to solve this, in the early days,he moved Ronaldo to a number 9 role freeing him of defensive duties, but after a few matches Ronaldo came complaining that he's not at his best there,Ronny said to his coach– "I prefer coming in from the left, running at defenders and shooting or providing crosses". Did you notice Ronny never said anything about his defensive failings that occasioned his being moved to a striking role in the first place?
Mr. Carlo Ancelloti, a Manager with a uniquely large heart, obliged him and returned him to the left. This ofcourse caused a great deal of headache for Ancelloti because Ronaldo won't track back as his position in the field requires. It was then Angel Di Maria became Ancelloti's and Real Madrid's saviour. He's such a team player who would cover those spaces Ronaldo left behind,doing the "dirty job" Ronaldo won't do. It's same thing Maurio Sarri said he had to do for Hazard,in Chelsea. He got a player who would do the marking Hazard won't do EVERYTIME Hazard played.
So you see the writing had clearly been on the wall for Ronaldo to see years back, if only he could interprete it.
SO WHAT DO WE HAVE?
Now he has dissolved his marriage(sic) with Manchester United and I hope he finds the humility to make a proper choice. Lionel Messi's case can be used as a good example to follow. He still is in a competitive club, eventhough the temptation from oil reach countries was there too, before his switch. Messi circumspectly chose a club that will indulge him, a club that will allow him do things "modern football" will not normally permit. Maybe it is easier for Messi to get a top club than Ronaldo because it's obvious that Messi will do more with the ball than Ronaldo as at today.
I wish Ronaldo well, his Portuguese side is just towing the line of "modern football", I hope he has the humility to understand that. Football indeed has changed a lot these days.
Cheers
---
---