Why is Man United's Casemiro not first choice for Erik ten Hag?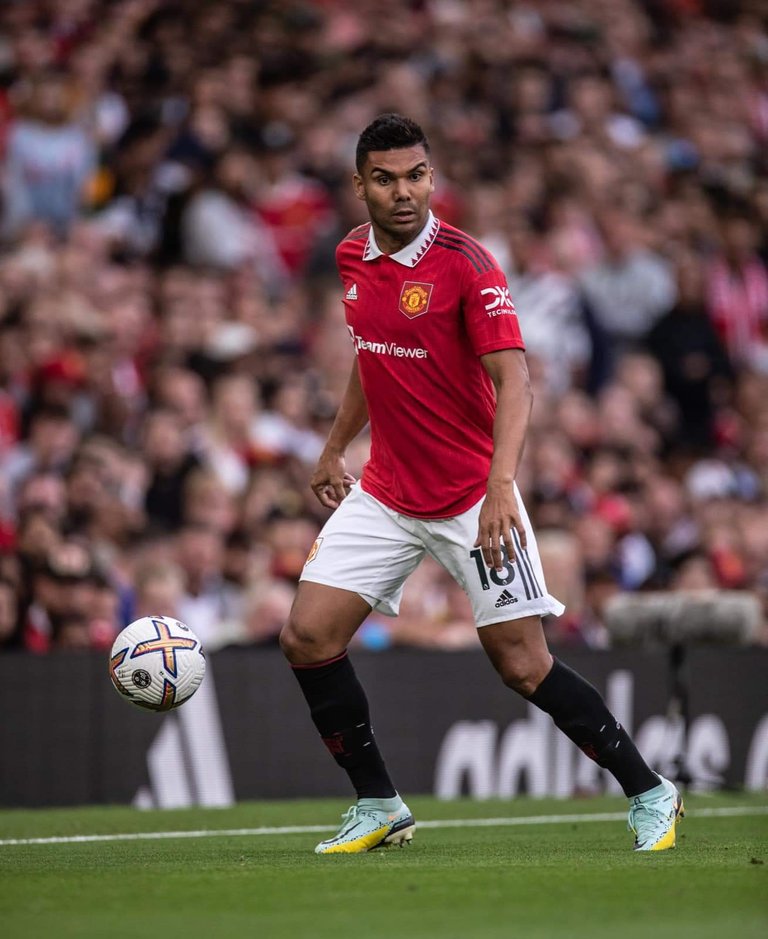 source
Ab initio
"One of the best midfielders in world football"– John Murtough, Manchester United's football director.
That statement was in reference to Casemiro immediately after his €70 million move from Real Madrid to United. That is the second largest fee ever for a player over 30 years. Manager Erik ten Hag also added something similar by describing how Casemiro will solidify the team, a missing link the team needed. It looked all smooth as the defensive midfielder, was given a befitting five-star welcome and is if to taunt a direct rival,he was unveiled ahead of that 2–1 win over Liverpool,August 22, at Old Trafford.
Presently
Now that was more than six weeks ago,he has played a total of only 82 minutes overall in the EPL,none as a starter. Last Sunday it was the big derby match away versus town rivals Manchester City,where some were hoping it will be a nice opportunity to start the Brazilian star. Alas,once again he was benched.
It was a famous shellacking by City on United. By half-time Guardiola had torn through the opposition with terrifying ease as they were 4 nil up at the break. The camera lense zoomed into United's bench to show Casemiro on the bench looking bemused. There was some United faithfuls who were puzzled as to why a Casemiro is on the bench for such an important.
A match that in theory, Casemiro is born for– with his massive experience in matches of this sort. Well Manchester City didn't relent and ran out 6-3 victors, infact it was 6-1 at a time.
The Coach Explains
So there arose great pressure on Ten Hag as to why he keeps Casemiro on the bench. His explanation looks interesting, as he alludes to the old saying–"you don't change a winning side". He said Manchester United began to win matches since the day Casemiro was unveiled after their disastrous start against Brighton and Brentford. He added that "it's about the team", not about a player. But if it is even about a player,he said it is certainly not against Casemiro, yet it is a reward for excellence – Scott McTominay– who has been churning out great performances. He thinks it's right to reward good form and that Casemiro's time will come eventually, "in a natural way" he calls it.
Yet he maintains that it's about the team majorly. It seems Casemiro's rich history began to work against him, as his presence rubbed off on the team and they improved,especially in the middle. Come to think of it, this is the effect a truly big signing has on a team.
As expected, he was back in the United starting group for the Europa League match against Omonia FC in Cyprus on Thursday, where United were 3–2 victors. So questions linger as to why a Brazilian national team,starting eleven player and an ever present midfield enforcer for Madrid on their way to a momentus five Champions League titles, is being confined to the Europa League and not yet a regular starter in the EPL.
So What is it?
Popular ex-Man Unkted defender Rio Ferdinand has told his Youtube channel, how he thinks that Casemiro would be feeling "disrespected", sitting on the bench with all that mighty CV he has. He suggests Casemiro might be having some regrets already.
There is a theory going around by some fans,who submit that Casemiro was never Ten Hag's choice. To a large extent, I find no guile in this theory, because the kind of signings by Man United begs the question.
Firstly, it is on record that who Ten Hag wanted for the defensive midfield(DM) role was his former player at Ajax(now at Barcelona) Frenkie de Jong.
Secondly, talking about Ajax,did you notice all the main buys this summer? Lisandro Martinez and Antony were signed from Ajax and were Ten Hag's players there. Christian Eriksen also played under Ten Hag in Ajax, howbeit not as a registered player,but as part of his recovery from the deadly cardiac arrest that miraculously didn't take his life. Take note also that Eriksen is a former Ajax player too. From Feyenoord came in the efender,Tyrell Malacia, a player who would have been a wanted man in Ajax, if Ten Hag had not moved to greener pastures(as far as current Eurpean club standing is concerned). So out of five signings, Casemiro becomes the odd man out.
Back to Frenkie
Like I said,it's no secret that De Jong was the man of Ten Hag's heart and eventhough Barca slapped a huge €85 million on him, United were willing to play ball. The deal fell through because something else was in the player's heart. He had recently been employed by the club of his dreams, his love for his dear Ten Hag was not sufficient enough to usurp his love for Barca.
As for Neville
Former United captain and legend, Gary Neville has expressed his utter dissatisfaction with United's recruitment, accusing them of not being as precise and deliberate as other serious clubs, that they are just "pinging around",a term used in pin-ball, and now blindly signed a 30+-year-old Casemiro on a "phenomenal contract"
What's someone like Mr. Neville hinging on? He knows what Ten Hag wants in a DM. Hag desperately wants a ball carrying player,who will deliver great passes akin to a No. 6. Quite frankly that is De Jong not Casemiro.
My Take
However, I will say they should cut the new Manchester United coach some slack here. One summer is not usually enough to address matters of this nature– this is a club that has been on the decline since Sir Alex Ferguson's departure. One Casemiro signing will not take away the fact that Hag has signed others who he knows well and are consistent with his style.
Afterall when De Jong was proving difficult, he went for Juve's Adrien Rabiot, but it didn't work out,not of want of trying. Ofcourse Rabiot is another midfielder who plays like De Jong. Then came an opportunity to sign a truly genuine midfield gem in Casemiro. I would forgive him for making such a choice. Infact I wouldn't blame Man United's Direct of football, John Murtough and technical director Darren Fletcher for being impressed with the availability of Casemiro in the above context.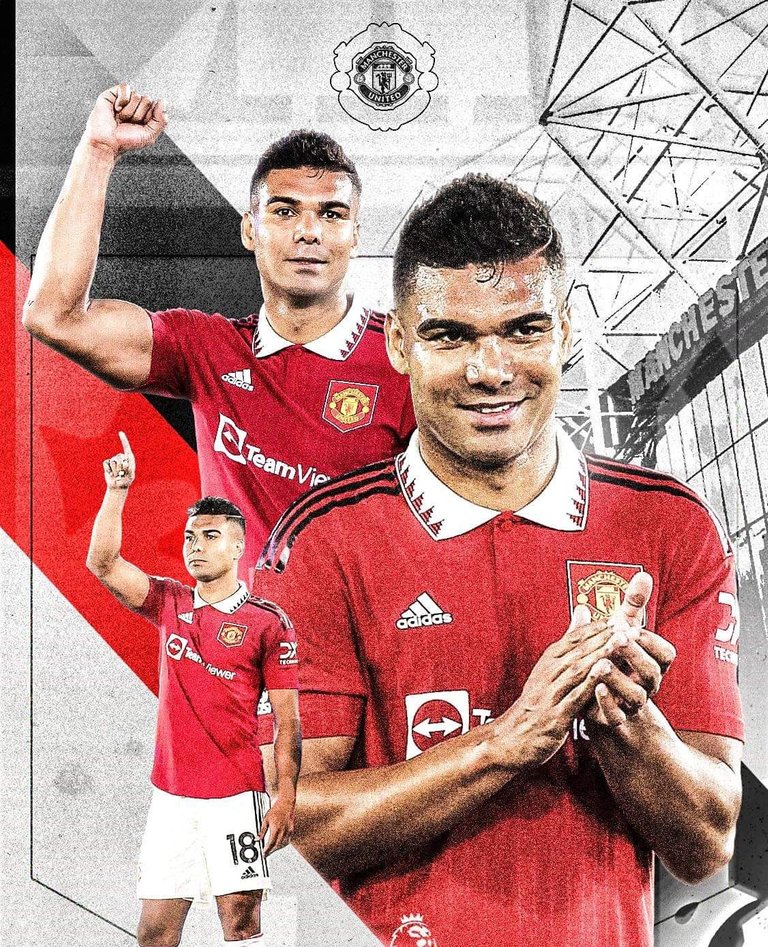 source
However, with even Antony who came in after Casemiro and has played more minutes(and had two starts) than Casemiro,it now seems that these Directors had more of a hand in Casemiro's arrival eventhough theoretically the manager should have the final say in United's structure.
Well, whatever the actual situation is, Ten Hag must live with the consequences of his selections. For example
dropping a big player in a big club takes some guts. It's easier to drop any player in a team like Ajax, than at
United. In big clubs,you drop a big player and there is a way he looks at you, that even without his saying anything you sense the power of his reputatuon and/or his ego.
As for Casemiro, he has come to United to enjoy his football. He could easily have remained at Madrid and continue as a sure starter(oh how Ancelloti loved him), but he chose to leave for a new scenery and to another club he holds in high esteem. It's far removed from financial gains. It's up to the coach to see what Casemiro will bring to the table and if you ask me, it's time to unleash Casemiro.
It is another game today, to see what the coach thinks – a game against Everton. The Everton brand of football under Lampard is a high energy, fast-paced thing. You would think this is the perfect match to grant Casemiro a starting shirt, with his combative style, composure and very experienced head in pressure situations. By the way he is a Brazilian he is not poor in possession. But many also thought same about the City game for Casemiro, but the coach benched him yet again and as usual he came in as a sub and played only the last 31 minutes.
Now that's a player who had a full-preason under his belt, came into Man United injury-free and won the award for Man of the Match on August 10 in the European Super Cup match versus Eintracht Frankfurt, with Madrid 2-nil winners.
I hope Ten Hag's makes the right choice.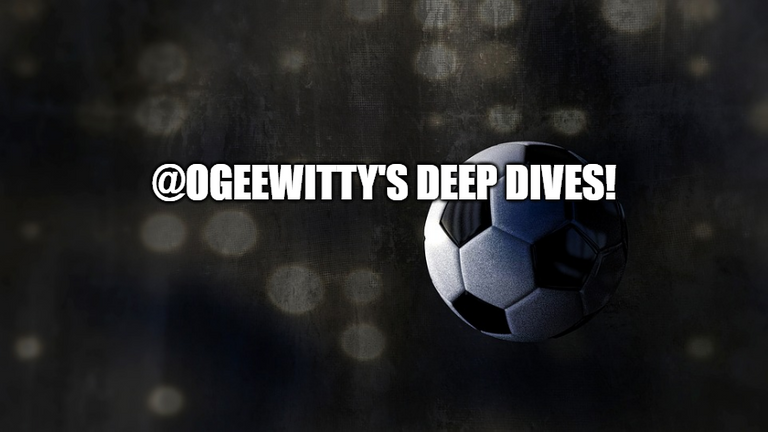 Cheers
---
---