Why Jest at Jesus?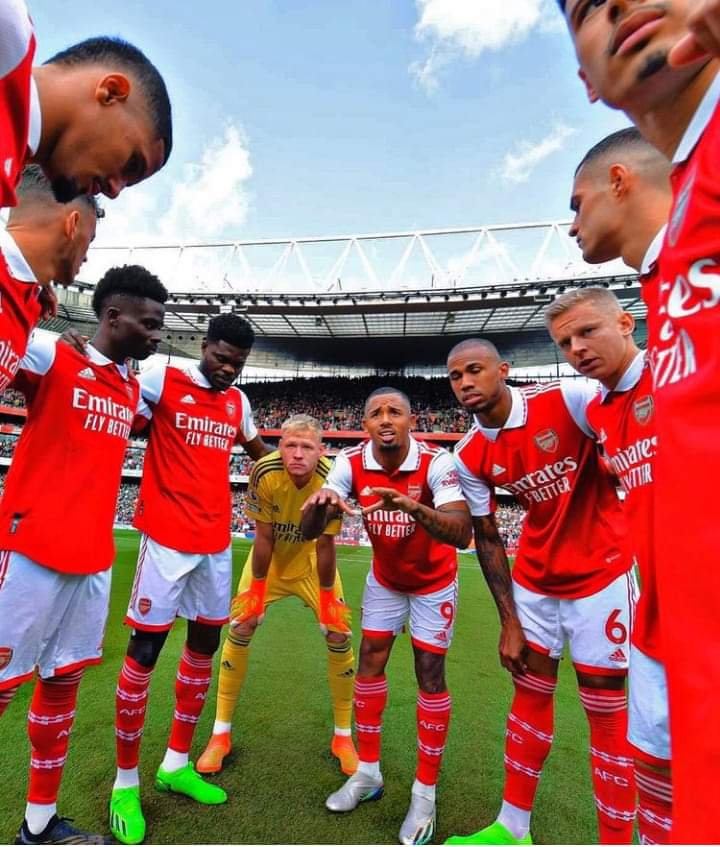 source
Gabriel Fernando de Jesus,the name. A Brazilian is he and an Olympic Gold medalist in football.
JESTERS
During the summer, a Manchester City misfit joined Arsenal. A substantial number of people scoffed at the foolishness of Arsenal,– "Now you've finally come to your senses by thinking to properly replace the prolific Pierre-Emerick Aubameyang, how did you delve back into lack of reason by picking this Brazilian[mentioned in the first paragraph]?" Or, "A man who doesn't assure you of regular goals, infact it is one key reason he hardly made Manchester City's starting eleven, even after the mercurial striker, Sergio Aguero, quit City." For many, a striker who spent five solid years in City,understudied Aguero and still couldn't hold down a starting shirt, felt like a waste of resources for an Arsenal that was in dire need of a top notch striker who should be at least at the level of the departed Aubameyang.
People like my friend @blanchy added to this narrative as he bullishly stated, that Tottenham picked the right Brazilian, Arsenal the wrong one.
THINKING CAP
What many of these guys talking didn't do or didn't do well enough is to find out:
1◇ who Jesus is- meaning his natural/preferred style of play.
2◇ what was his job description in City and how it agrees with point 1 just above
A lot of people look at football superficially, as if it is child's play or as if the players are robots who are just supposed to do as they are told. So once you can't do as you are told, you are rubbish, they wrongly conclude.
Also a mass of people take a blanket look at positions in the field across teams. I mean that,many think that for example, a right-back is asked to do thesame job, no matter the team he plays for. His job is basically to defend and join the attack systematically,they would insist. However, they don't know(or they are too emotional to know) that coaches can have unique styles of how a right-back should play. Same goes for other positions.
ENTER PEP
This Arsenal legend once gave us a vivid description of how a Guardiola team plays in the attacking phase. Position,I repeat position was most important for Pep.
source
So he was substituted at half-time for doing nothing wrong and he even scored a well taken goal,putting them one up. He was just bored without the ball and he made up his mind to look for the ball as he used to do in Arsenal and he incured the wrath of Pep. For Pep, position is so key but it isn't so for all coaches,for example Ajax's coach says this to his in-form 22-year-old striker: "I have also indicated to him[Mohammed Kudus] to think less in positions, but mainly in possibilities on the field.."
NOW TO GABRIEL
Now who is Gab? A talented forward who loves to hold unto the ball and beat his man,kind of like the Brazilian legend, "El fenomeno", Ronaldo de Lima. This quality of his makes him versatile across all the front line positions,even as an attacking midfielder. They even called him "little Neymar" during his early years in Brazil. So his major qualities are– technical skills,dribbling ability, great pace and work ethic,creativity, movement and finishing. So no wonder Ronaldo de Lima touted him for future glory back in the days.
IT BECOMES CLEAR
A closer look at the foregoing will reveal a clash of philosophies isn't it? So Gabriel Jesus recently opened up on how he stopped "accepting" Pep's system of play.
He offered an explanation of events via ESPN Brasil,pointing out how so different it was under Pep. It was a very rigid system for him under Pep, basically there was much less freedom under Pep for the striker. The striker is not allowed to touch the ball much and even when normally you expect the striker to take control of the ball, it is not exactly the case with Pep's system because he puts a midfielder very close to the striker,so he operates in part of the area a conventional striker should be, further reducing the touches a striker makes.
He rechoed what Henry said in that video by saying in this interview that, it is either you do it the Pep way or you get your fingers burnt. Jesus explained that he accepted the Pep's style for a while till he could take no more and he personally informed Pep that he needs to leave the club in search of a change. It was gentleman's agreement which Pep understood very well.
Consequently the 25-year-old left City for Arsenal for £45 million in the summer.
It has been a whole new lease of life on the pitch for him.
Now he has the freedom his talent craves, eventhough he plays as a lone striker. By the way he spoke with Mikel Arteta a lot before the transfer, as he made sure the coach knew his preference as per style. Ofcourse as a former Assistant coach for Pep, Arteta knew Gabriel Jesus well and understood exactly what he wanted and he gave it to him.
JOLLY JESUS
Today you can see Jesus playing with a smile on his face. You see how he holds unto the ball, looking to dribble or create space for others, plus his intense hardwork and all the other qualities I mentioned. He is also offering needed leadership to the team, with competitiveness and passion. He describes himself as being "free on the pitch" now. He's been scoring too. A hatrick in the Emirates Cup, was the warm-up. In 8 EPL matches, he has scored 5 and assisted 3, helping Arsenal to sit pretty on top of the log. It's Liverpool's legend, Jamie Carragher that has just said that Gabriel Jesus and William Saliba are taking Arsenal to another level.
Where are the naysayers now?
Mind you the Brazilian is still getting up to speed with his new role, everyday he gets better at it; he's been away from this his preferred style for so long, he will surely need time to smoothen the rough edges. He's the best in training confirms Martinelli.
Don't be surprised when Manchester United legend says, he "loves Gabriel to pieces"
He was on the scoresheet in the North London derby last Saturday at lunchtime with Arsenal hosting Tottenham. It was an impressive 3–1 victory over Tottenham and putting a full-stop to Tottenham's unbeaten start to the EPL season. It takes Arsenal four points clear of Tottenham and one clear of champions Manchester City.
With his new found freedom on the pitch, Arsenal has afforded him, we can say Gabriel Jesus,nay the real Gabriel Jesus, is back!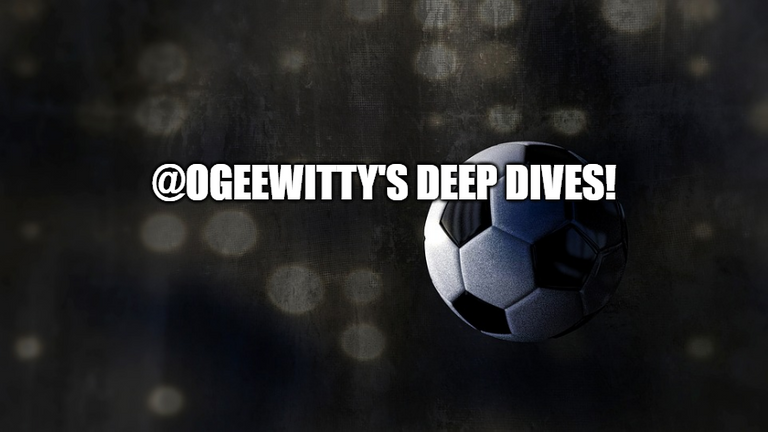 Cheers
---
---