Wall Street Games (WSG) | Dusting Attack Scammers or A Legit Token? | I am Confused
-----------******--------------
Disclaimer: This is absolutely what you think. It is indeed financial advice, and if you follow it, take responsibility for your decision to follow it. You are a grown-up now. Don't come wailing back to me if it did not work.
I was kidding. This is not financial advice.
-----------******--------------
Good Day
Okay, those of you who know what a dusting attack is would know that one of the modus operandi of such attackers (or scammers) is sending a tiny portion of a coin/token to your wallet. So long as the token lies there unused or unmoved, the wallet owner is safe, but the minute you try to move it, that's when sh*t hits the roof.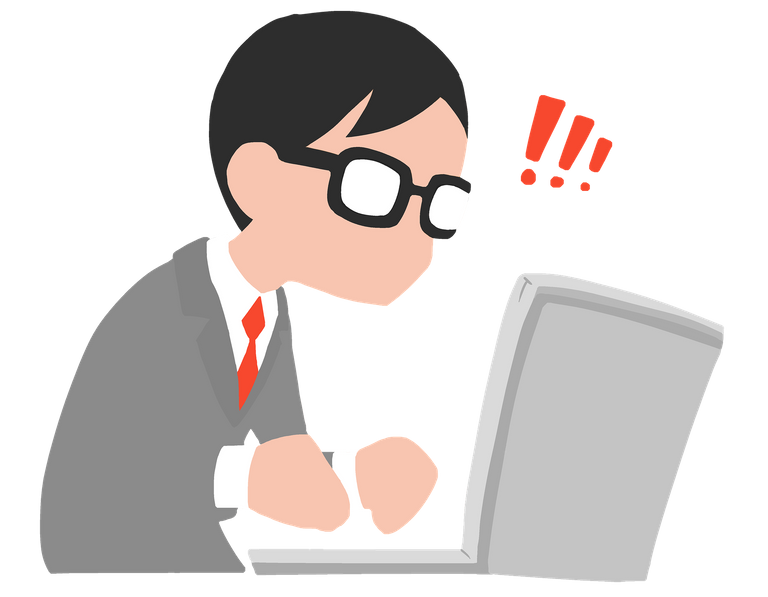 This new scam intends to de-anonymize the wallet or remove the anonymity of the wallet address and then try to hack it. So, anyone who keeps getting small portions of a coin/token you did not move to your wallet, leave it alone and never touch it.
Okay, so why are we discussing dusting attack in an article titled as Wall Street Games? Here's why.
-----------******--------------
Wall Street Games (WSG)
A few months back, I noticed two transactions that sent 500,000 WSG tokens to my BSC wallet. That is a total of 1 million tokens of WSG. Now, as a newbie, you would look at 1 million WSG and think that it could not be a dusting attack. After all, it is such a large number of tokens. But when you look at the total supply of 999,000,000,000,000, you get the sense the 1,000,000 tokens is, after all, dust.
So, the WSG senders had the title of "dust scammers" written all over themselves. First, they sent a tiny amount of tokens to us, and second, those tokens arrived unsolicited in our wallets. We did not go searching for these tokens.
But here's where the confusion starts. What's the confusion, you ask?
-----------******--------------
Wall Street Games (WSG) Confusion
Till about a few weeks back, WSG tokens were just that - dust that I would never touch. But last week, I saw that WSG has a new website. If you wish to check it out, here it is:
WSG Website: https://wsg.gg/
The first thing the site asks you to do for playing is to link your wallet. Commmooonnnnnnn… I am not going to do that. But the site looks legit, and there are indeed games there. But that's not even the surprise.
The surprise is that the WSG token price is pumping like crazy. It was worth nothing a few weeks back, and now it is at $0.000000074446 per token at the time of writing. That is a 149.3% increase over the last week and a 16% rise over the previous 24 hours.
Not only the price rise but they are now listed on MEXC the last I checked and few others. Does that make them legit?
Now, do you understand my confusion? I am sure you are getting a sense.
-----------******--------------
What Is Wall Street Games (WSG), Therefore?
So, is it not a scammer trying out a dusting attack? Or is it a legit site that tried to get many anonymous players to join its rank by sending those 1,000,000 tokens?
Or what if it is a scammer trying to act friendly and then go out with a rug-pull or hack your entire wallet? Or is it just me over-reacting? I am not sure.
What do you think?
-----------******--------------
Image Courtesy: Ijmaki @Pixabay
-----------******--------------
Some Useful Sites to Give You More
Some of the good crypto-writing-earning sites:
Publish0x: Earn ETH || Read.cash: Earn BCH || Tipestry: Earn Dogecoin || Trodl
----------------------
Some good earning sites for Tweet size posts
Torum: Earn XTM || Noise.cash: Earn BCH
----------------------
Some crypto-faucets and jewelry earners:
Horizen: Earn ZEN || Mene: Earn $5 on signup || Earn Litecoin || Earn Bitcoin || Pipeflare: Earn ZEC, FLR, DOGE
----------------------
Few Gaming-cum-earning sites
Splinterlands || Drugwars ||
----------------------
Spot and/or Futures Trading Exchange
----------------------
Search Tool That Pays in Crypto
----------------------
---
---