Arsenal's Primary Target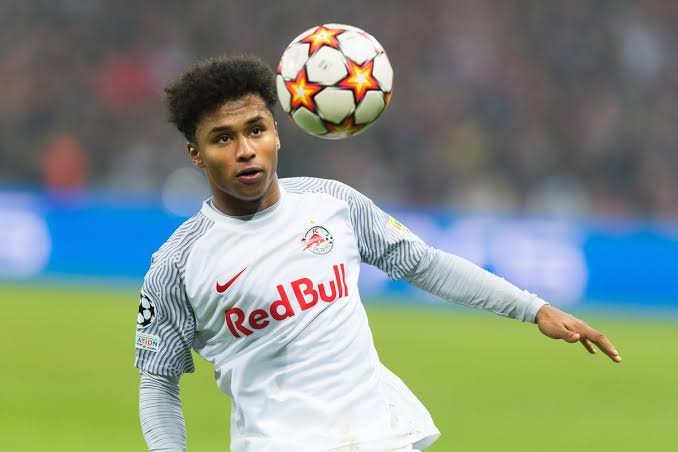 source
But Spurs aren't the only north london club chasing one of Europe's brightest talents. That's because Arsenal have supposedly identified arby salzburg's Adeyemi as their primary target for next summer. The 19 year old has wowed audiences with his performances in not only the Austrian Bundesliga, where he has scored 11 and assisted one in 14 league games so far but also the champions league.
With his three goals in four games to date putting d rotten bullen in the driving seat in group G, two points clear with two games to go. He's been linked to Liverpool and PSG over the last few months. But according to the mirror, Arteta believes that the three-cat German would be the perfect long-term replacement for Lacazette. Who despite some improved performances recently, is still expected to leave at the end of the season.
With 25 goals and 17 assists in just 73 games for the club, all 0.57 gold contributions per game, the munich-born striker has helped continue Salzburg's remarkable success which has seen them win the last eight Austrian Bundesliga titles and cement themselves as an emerging force on the European stage. Whilst Adeyemi will struggle to replicate Erling Holland's remarkable performances, at just 19 he appears to have the world at his feet. But is he the right fit for arsenal? It's been notable in recent weeks how much their performances have improved up to the Liverpool game with a more physical Lacazette up front rather than Aubamehang. Who isn't as adept at holding up the ball as the Frenchman, known as more of a last shoulder striker hoonie completes an average of 11 passes per game in the champions league. Would Adeyemi be a significant enough difference maker in their front line if Lacazette departed?
---
---