Barcelona closing in on 1 of 3 Chelsea contract lebels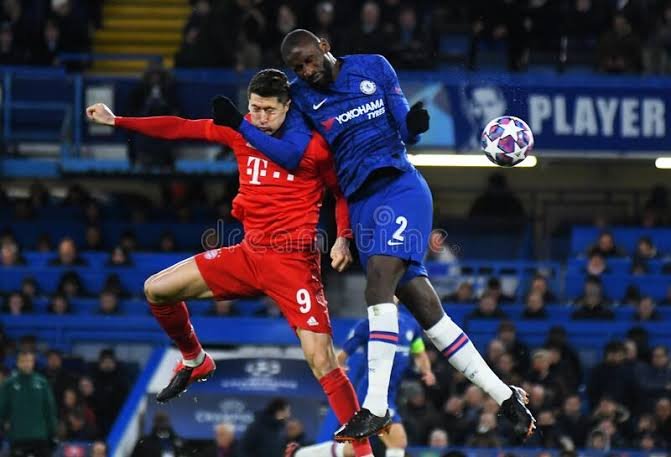 source
Despite the ongoing financial crisis, it looks like Barcelona's new boss Xavi will have some sort of backing come the January window. Since the club legend returned to the Camp Nou, the side have been linked with a number of big names. Perhaps most notably the Manchester City duo of Raheem Sterling and Ferran Torres but this time we're actually taking a look at the rumors pairing them with City's premier league rivals Chelsea.
With the blagrana said to be interested in signing a trio of players from stamford bridge. The three names are Antonio Rudiger, Azpilicueta and Christian Pulisic. It is looking increasingly unlikely that centre-back Ruediger will be signing a new contract under Thomas Tukle and is expected to net a bumper payday wherever he heads next.
Some reports have suggested this could be as high as 400 000 pounds a week, a salary that would catapult him into the top three highest earners in the premier league and is four times what the German currently earns in West London. Somehow we can't quite see that being true but if this is roughly where the bar is being set then Barcelona would likely be priced out of the race for Rudiger, with that being almost double the wage any regular starter already at the club earns following the departures and pay cuts over the past six months.
As it happens the most likely destination for Rudiger now appears to be their el clasico rivals, Real Madrid and there is nothing that barton can do to prevent that from happening. Cesar Azpilicueta is a far more realistic prospect. Like rudiger he is also out of contract next summer and is yet to be offered a new deal by his current club.
The 32 year old who has 36 cats in Spain is said to have already had preliminary discussions with Barcelona and will be free to sign on a pre-contract agreement with them come January the 1st. Christian Pulisic on the other hand is a play that Barcelona believe they can sign as soon as January.
He might have missed most of the season due to an ankle injury but the American has still made 10 appearances. Though just three of those have been starts and he only has one goal to show from his 400 minutes on the pitch. With his lack of game time unlikely to improve under Tukel anytime soon.
Barca are hopeful they can secure a loan deal for the 23 year old next month, this of course is a move that would suit the club it would be at least initially a short-term commitment with a reasonable financial outlay of 150 000 pounds a week to cover the Americans wages. However, with chelsea fighting for both titles domestically and continental, there is no doubt they prefer to keep holistic at the club to maintain a decent squad death as we head further into the season.
---
---